Corona: Do we really want to go back to our pre-pandemic lives?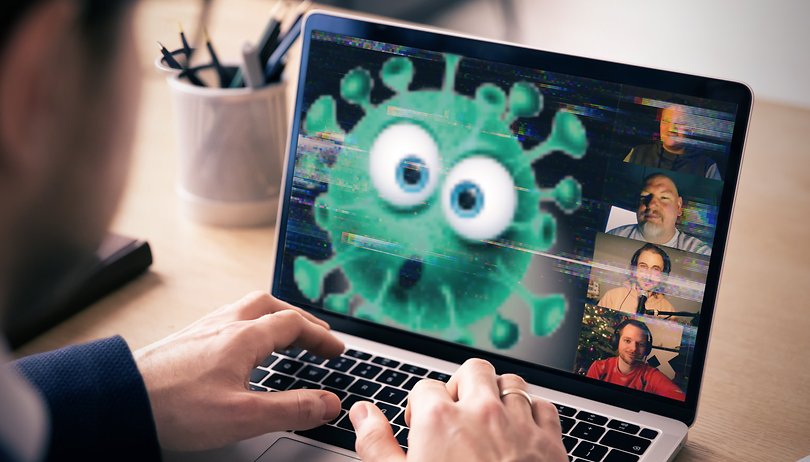 2020 was a disaster year in many ways. On the way back to some form of normalcy, however, we shouldn't in my opinion, try to reset everything to zero. Rather, there should be an attempt to preserve and build on the things that changed positively last year. NEXTPITTV
Goodbye, Corona year 2020 - hello, new Corona year
Pants Off: Who all made three crosses on the night of December 31 because now, finally, this darn year 2020 is over? The Corona pandemic and all the complications and hurdles associated with it took everything we had last year. But – spoiler alert – the pandemic is still very much around and we can only be hopeful that 2021 ends up being better for all of humanity.
As of now, just over 260,000 people in Germany have been vaccinated, so it's still a hard, rocky road ahead before we can get this virus under control, and that's only assuming that no surprises like mutated viruses throw a spanner in the works. So, like last year, we will have to continue to learn how to live and work in such an extraordinary situation.
This effectively means that even in 2021, we will long for the moment when we can return to a no-pandemic life.
Everything back to zero? Well, not yet!
Return. That's actually a dangerous word in this context because I think there's nothing more wrong than wanting to long for the exact life we led before the pandemic. Yeah, sure: we want to walk around without a mask again and go shopping without a shopping trolley when we just want to pick up a quick loaf of bread. We want to travel again, we want to go to concerts, we want to meet and hug dear people, we want to sit in ice cream parlours and leave our local pub at the crack of dawn.
I don't want to cast doubt on that part of normality, of course, but my point is that for heaven's sake we don't turn our backs to all the positive developments that have undoubtedly occurred due to the pandemic. I know – talking about the positive effects of a virus that is spreading around the world sometimes earns you popularity ratings somewhere between Hitler and diarrhoea.
That is why I would like to explain the point: It is not, of course, a matter of talking disparagingly about the crisis. Many people have lost their jobs, gone on short-time work, the culture and events industry is lying idle, too many people have been physically separated from their loved ones and, at worst, even succumbed to the virus. But that doesn't change the fact that we must not sweep the (e-)learnings from 2020 under the table.
Nothing would be worse after the pandemic than desperately trying to restore the status quo. If, for example, employers were to insist again that being present in the office was a constant obligation, even though home offices have proven their worth over the past year.
For the same reason, I would like to address a few points that I think should remain with us for this year and probably, for the rest of our lives
Stay at home, work at home and learn at home
What most of us have learnt is that working from home doesn't necessarily mean you live a life of luxury from now on. You know, where you work from your couch in your most comfortable clothes, don't have to see your boss the whole year and everything is relaxed. We learned (the hard way) that working remotely mandates us to be more organized than ever before. This is especially true in case you are short on space at your home or worse, have to supervise your kids while you're working. To put it in simple terms, you're suddenly faced with a whole new set of challenges you never knew existed before!
But – and this is a really fat "but" – we could see how quickly it all suddenly happened. Countless employers resisted working from home for a long time, even though it would have been technically feasible before. Perhaps because they feared employees wouldn't be truly productive, or because they felt organizationally overwhelmed by this change.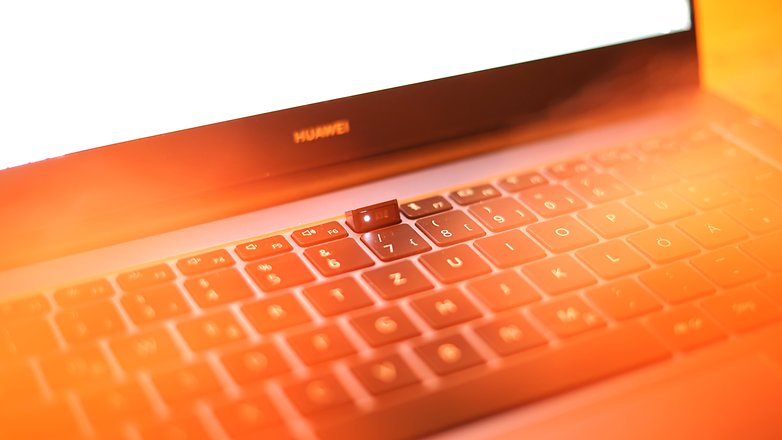 Now we see: It works, at least in many, many cases. Fabien wrote (German) just a few days ago about how he was able to work at least as productively and efficiently when he was out of office in Brandenburg. This is exactly what we need to learn: It can be done differently, and physical presence is not necessary in many cases and productivity usually does not suffer when you are leading a life of isolation. In fact, in many cases, the shift to work from home has actually increased productivity.
Of course, the same applies to those who do not yet go to work, i.e. pupils and students. Here, too, we can see that there is a need to move on both sides: just as the home office requires both boss and employee, the same applies to homeschooling or e-learning for teachers as well as for students. Many weaknesses became apparent here, but there was also a lot of progress to be observed, which will help us to push ahead with digitalisation.
This becomes particularly obvious when we look at this development globally and look at countries that are technologically significantly behind Western nations. There, the shift away from face-to-face education is not only a necessary evil but for very many young people it is the only form of access to education in the first place. So digitization is actually creating more participation and, for many of the less privileged, an opportunity for a better life. My colleague Rahul describes this in great detail in his article, which is well worth reading, and speaks of a veritable "digital revolution".
Keyword: Mobility
In the home office, many things suddenly work, simply because they have to work somehow. It's often the case that you have to be thrown in at the deep end somewhere to be able to change. It may well be that the same applies to our mobility. Before the pandemic, it was a very tough and, above all, unsuccessful struggle for a modern form of mobility in cities. Inner cities dominated by cars are a discontinued model, as we see in many large metropolises such as Vienna, Barcelona, Amsterdam, Copenhagen and even London. Alternative means of transport – bicycles, cargo bikes, e-scooters – are being given more importance and more space, and public transport is being expanded.
The transformation of a major city, in particular, can only happen in many small steps, and what better time to start than within a pandemic during which significantly more people than usual don't have to rely on commuting and road clogging?
Again, we must continue to be bold. We must not be put off by the fact that somewhere the pop-up cycle lanes that have been set up have disappeared again in the meantime. The ball has been set rolling and the task now is to restructure cities in the medium term to take account of the reduced number of commuters. Of course, this also inevitably means that states and municipalities must now expand public transport accordingly.
Smartphone as an all-purpose weapon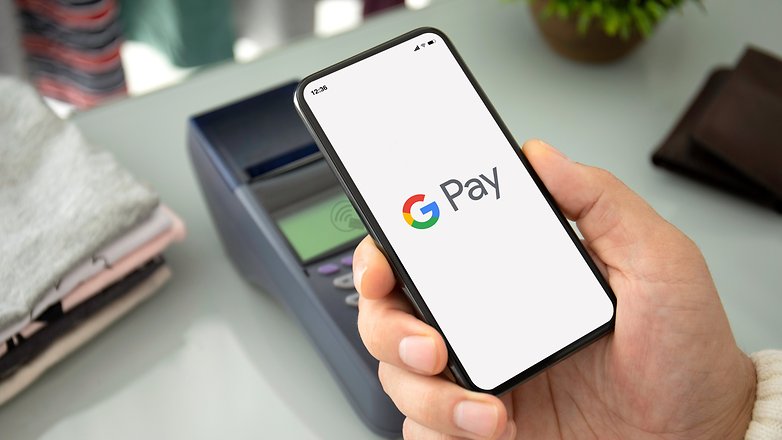 Public transport brings me to my next point: many people are now using their smartphones differently, relying on apps to replace analogue transactions. For years, we have already been able to use tickets on our smartphones and do not need to buy them from vending machines, nor do we necessarily have to print them out at home. Due to the fact that, at least in our transport association, you are no longer allowed to get into the front of the bus and buy a ticket from the driver, many passengers have had to reorient themselves and have often then switched to buying their tickets directly via apps.
Also read: The best travel apps for Android
The development can be observed even more clearly at the supermarket checkout. 2020 might well be the triumphant year for apps like Google Pay or Apple Pay. I have to admit that even I only moved to paying by smartphone early last year, and I remember also eagerly berating myself for why I hadn't done it much earlier. It's straightforward, fast, secure – and you don't necessarily have to carry your wallet around every time you go shopping.
I am amazed at how great the acceptance is now and how this payment method has long been taken for granted, even by the staff. As recently as last February and March, we were often met with astonished looks and "I don't even know if that works here" statements. In countries like Sweden, cash has been dying a slow death for a long time, but even here in Germany – or so I have the feeling – fewer and fewer people are desperately holding on to cash. Okay, that last sentence was, of course, an invitation to all the privacy experts, who will probably gleefully rant about cash as the last anonymous payment option in the Comments, while using Google's Chrome browser as a matter of course.
Video conferencing: "I can see you"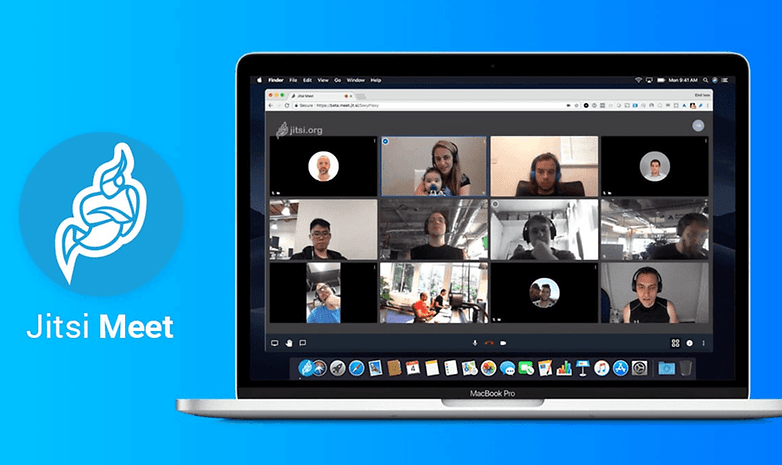 The prime example of positive development in the midst of a pandemic is probably the emergence of video conferencing tools.
Whether it's Google Meet, Zoom, Skype, the open-source alternative Jitsi Meet pictured above, or still other apps, they've all gone through the roof in 2020. This isn't just related to the need to adequately replace daily meetings in the office. Rather, it also has to do with our personal space, our free time. We could no longer meet our friends and our families the way we were used to. So friends are always gathering in video meetings, grandparents are watching their grandchildren grow, and artists are networking with their fans.
Video conferencing tools at a glance
Again, I wish that this trend would continue and be pushed forward and that it wouldn't all die down when it's safe to visit our friends and loved ones again.
It's not just about technology
A few weeks ago, Ben wrote a lovely post about how 2020 made us all a bit more tech-savvy. I too know some older people who before 2020 thought smartphones were witchcraft and for them Facebook = internet. They were already happy with knowing how to turn on their laptop and how to make a phone call via smartphone. Now they take part in video calls as a matter of course, eagerly share videos of their pets via WhatsApp and have somehow really arrived in the digital world.
Here at NextPit, we're naturally focused on technology and the ways we can use it to make our lives easier. But we can't forget that the human component plays a significant role. So it's not just about the availability of technology, it's also about the willingness to use it. Especially when it comes to that, a lot of people and companies have had to jump in at the deep end: Bosses who needed to ensure that work could be done securely and reliably, even remotely. Retailers who suddenly realized that this "online" thing is not as evil as it might seem and that it can actually complement your offline store. And above all, people who thought they had missed the digital boat long ago took the plunge last year. Sometimes you just tell yourself for too long that you can't get something mastered and you need a strong impetus to then venture on to a new task after all.
So this year we have not only learned how to use technology to replace many things that the pandemic has prevented us from doing but have also learned how to cut off some of the old braids, to dare to jump into the deep end and to discover anew that we can get involved in many new things and get used to changed conditions.
Some have even discovered that things are a little more human again. In the face of Corona deniers and vaccination opponents, this may sound exaggerated, but I actually feel that way. People care more about each other again, don't just ask how the other person is doing as a phrase, smile at oncoming passers-by to signal to them: "I see you - don't worry, I'm keeping my distance!"
Last but not least, we have been able to observe how amazing things have been created in a very short time in the development of the vaccine. We have been at least as amazed to observe how quickly, and in some cases even unbureaucratically, politicians can react. All this gives us a sense of what we can achieve together if we continue to pull together, address problems sensibly, use new technologies and show consideration for each other. None of this changes all the downsides that the pandemic brings – but should still help us get better into 2021 and not lose our optimism.