Chrome and Chrome Beta for Android update news
Update:

Chrome 50 released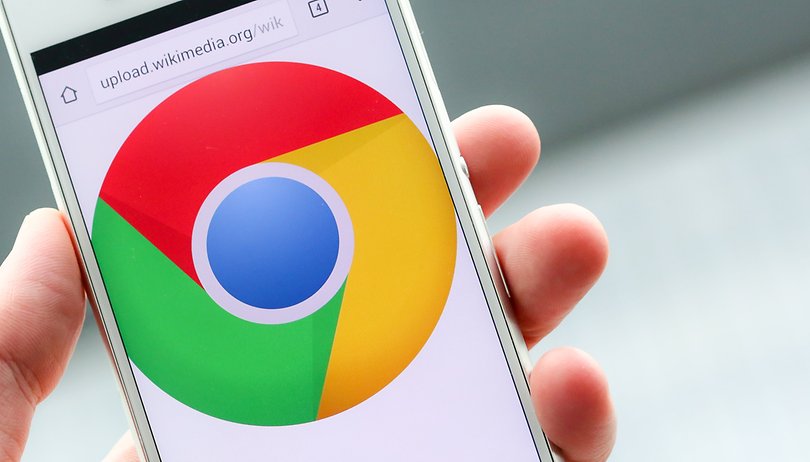 In March, Google released Chrome 49 for Android. This version was mostly focused on developer-friendly API upgrades, but something called the Physical Web also made an appearance. Read on to find out more details on what Google has been dishing up in the latest Chrome for Android updates. NEXTPITTV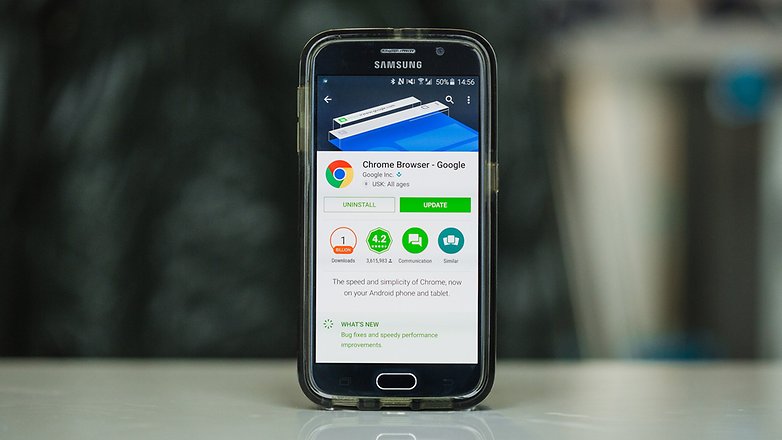 Chrome 50 for Android released – April 26, 2016
Although the Google Play Store release notes for Chrome version 50 are light on detail, there is more in this release than you might think. The notes describe only, "bug fixes and speedy performance improvements" but it contains a little bit extra.
There is now the option to select how far back in time you'd like to clear browsing history. The options are for the past hour, day, week, month or all history. The downloader also allows you to pause or cancel downloads, just as you can on the desktop version.
Chrome 49 for Android released – March 10, 2016
Google brought a few more behind-the-scenes, developer-friendly updates to Chrome with version 49. Most notably, an improved Background Sync API that now lets sites schedule a sync for the next time a device is connected to the internet.
There's also an update to the MediaRecorder API, which now allows the recording of audio and video through sites without the need for additional plugins.
Finally, there's something called the Physical Web, which uses smart beacons, in the physical world, to trigger notifications. The first time a user is in the vicinity of a smart beacon, they will receive a notification asking them if they'd like to enable the Physical Web, and then they can view a list of nearby URLs. This can be used, for example, by universities, to distribute notes when students are near their lecture hall.
Chrome 48 for Android released – January 29, 2016
Google added improved support for the colored status bar in Chrome 48, and now developers can add customized buttons to notifications, too, allowing users to carry out tasks from within the notification bar.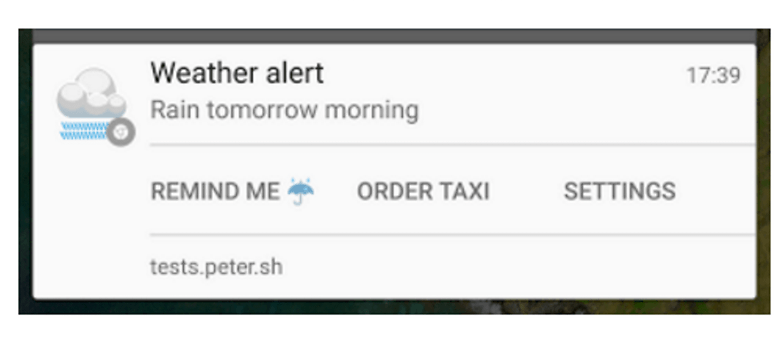 Chrome 48 also saw the addition of support for Cast API and Bluetooth Web API. Cast API is particularly interesting, as it allows developers to send their sites and contents to Chromecast devices from within the mobile browser.
Chrome 47 for Android released - December 4, 2015
Chrome 47 saw a snackbar added that pops up at the bottom of the screen whenever a download has been completed, as well as the integration of a splash screen that can be utilized by developers. This allows a customizable screen to be displayed to cover the loading time when Google Chrome is launched from within an app. Developers were also given increased control over how desktop notifications are automatically dismissed.
Chrome 46 for Android released – October 14, 2015
Following closely in the beta version's footsteps, the latest stable release of Chrome brings the opportunity for developers to animate graphical objects along an arbitrary path. Elsewhere, the release features optimized image loading and service worker instrumentation. For more information on these, scroll down to the Beta section below.
In more end-user-oriented news, auto-play videos in background tabs are now prevented from playing until the tab is moved to the foreground.
Chrome 45 for Android released – September 1, 2015
Prior to Chrome 45 for Android, app developers were faced with a conundrum when it came to implementing web links into their apps. They could either have links open in Chrome, which was simple to implement but clumsy, slow and resource-intensive to use, or they could build their own browser over WebView. The downside of the latter was that it required greater technical knowhow as well as the use of a browser that lacked the familiarity of Chrome, including users' bookmarks, cookies and browser history.
Custom tabs in Chrome is a nifty solution to this problem. It preloads webpages in the background and then switches to them in a customizable window that can be made to match the appearance of the app from which the link was clicked. This makes it easier for app makers to implement links in their apps, and creates a fast and familiar way for users to view webpages.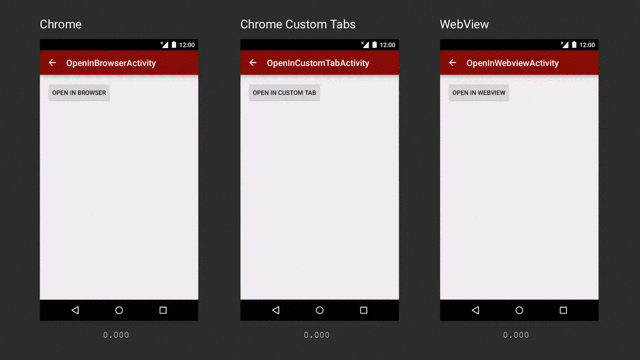 ---
Chrome 42 for Android released – April 15, 2015
The first of the two major new features will present a banner at the bottom of the page when you frequently visit a website, asking you if you want to add it to your Android homescreen.
The second – and more controversial – features is a new 'push notifications' system, whereby sites can send push notifications to your device even after you've closed the page. This could potentially be quite an intrusive feature, but Google has assured users that they'd need to give explicit permission for a site to send such notifications.
The notifications feature could be useful if you're on an auction website, for example, and want to be notified if you've been outbid, or if you're trying to buy or sell something and want to know when the other person sends you a message. We just hope it's easy to remove sites' rights to send you push notifications as it is to add them.
Google is also throwing in a number of bug fixes and 'speedy performance improvements', which are always welcome.
The Chrome 42 update will be rolled out to Android users over the next few days, but if you're feeling fidgety then you can already download the APK at APK Mirror.
---
Chrome update swallows your display with new fullscreen mode – April 2, 2015
A discussion on the Chromium code site between Google coders and members of the public revealed that the immersive fullscreen mode is set to be added to build 43 of Chrome for Android, and be fully usable by build 44. A Google employee said in the discussion:
"1) For M43 (Chrome 43) we launch with the setting listed but disabled (so "Fullscreen/Allowed" all in gray.) You can reset by resetting the entire site.
2) For M44 I get UX approved for single-permission management. We need more time than we have right now to get everyone on board, but should be doable for the next milestone."
The obvious use for an immersive fullscreen mode would be to improve readability and viewability of websites, but there have been several other suggestions for how the feature could be implemented. In the discussion about the fullscreen mode, it was mentioned that it could pave the way for a Google Cardboard app, which would let you browse the web using the budget VR headset using a minimal interface.
You can currently view certain sites in Chrome for Android using a 'Reader Mode' add-on, but its functionality is somewhat limited.
While immersive fullscreen mode sounds useful, we're particularly excited about the idea of it being used with Google Cardboard, letting you have an immersive VR web browsing experience for about US$25. What do you think?
Chrome Beta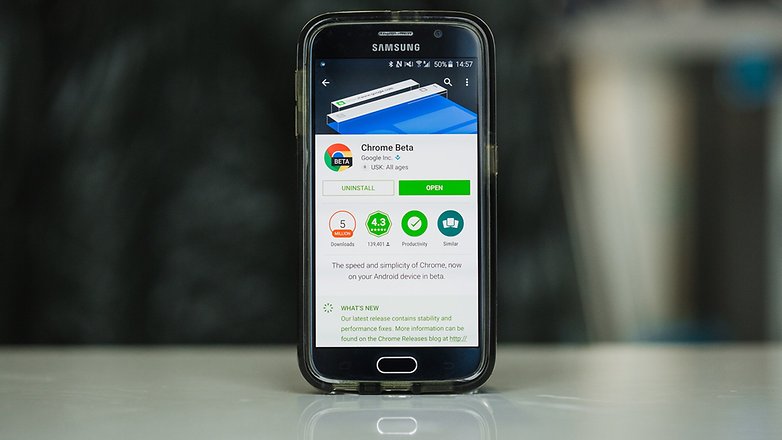 Chrome 47 Beta adds splash screens, auto-dismissing notifications – October 21, 2015
Google has added splash screens to the latest Chrome Beta, which give you something to look at in the second or two it takes a web page to load when it is opened from your homepage. The feature adds a colorful screen, which developers can customize, to distract you while the gears turn.
The second major change is to do with notifications. Push notifications can now be automatically dismissed at developers' whims, so users don't end up with a stack of annoying notifications that they have to dismiss. Alternatively, developers can elect to have the notifications remain until dismissed by the user.
Chrome 46 Beta adds flexible animations, improved loading performance – September 2, 2015
In the latest major release of Chrome Beta, Google has added the possibility for developers to animate graphical objects along an arbitrary path, saving on complex and intrusive javascript code. The animation happens declaratively as a CSS property, which means it doesn't block rendering or input.
Elsewhere, the release features optimized image loading and service worker instrumentation. According to the Chromium blog, this means developers can "negotiate with the server to download the best image variant for a device using straightforward HTTP request headers."
There is an addition that stops autoplay videos playing until their tab of origin is in the foreground, and sites that have been added to the homescreen can modify Chrome's UI default color.