Google wants to beat WhatsApp, but needs to watch out for Amazon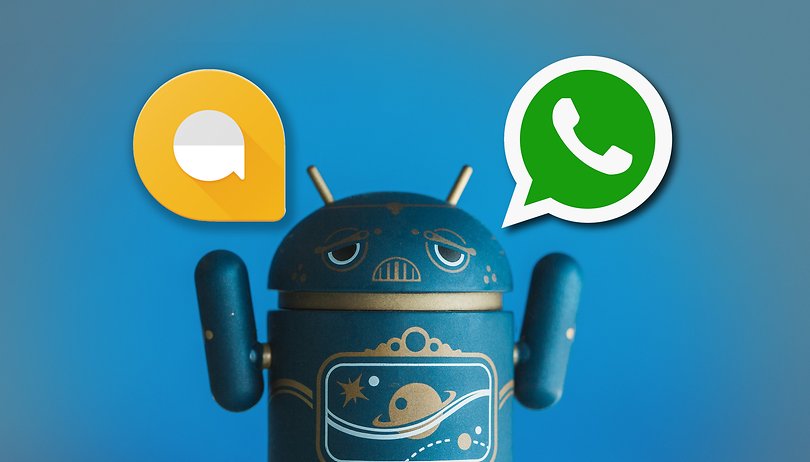 For a long time it seemed like Google had laid aside its ambitions in the field of smartphone messaging. Duo is tied to the Google account and Android Messages becomes an iMessage competitor. Why does Google keep pushing this ongoing disappointment?
Without a messenger, smartphones would probably not be able to help us manage our everyday life so well. The debate about WhatsApp vs Threema or Signal is therefore not a pointless debate destined to end with a simple declaration of "Everyone uses WhatsApp".
A messenger can be used to maintain customer relationships, exchange and discuss news or organize family celebrations. Of course, private transactions can be processed via Paypal. But also via a messenger, because there is a verified personal relationship here, meaning more security in payment transactions.
WhatsApp has recently started up a (non-functioning) payment solution in India and plans to set up its own in-app store for stickers (probably copied from Allo). The WeChat model is recognizable here: In China in particular, this service has developed into the central contact point for smartphones. It has its own apps and payment options all built into the messenger.
I'm sure Google would like to be able to try out such features without anticipating the resounding laughter of the Internet. So the Mountain View company will tread carefully and focus on refining its messengers. And there are quite a few of them: Duo, for example, will soon be running on several devices. Finally! Allo still receives updates and new stickers. Hangouts has been written off and no one uses the business-oriented Hangouts successor.
Android Messages: The often overlooked messenger
And then there is a messenger that doesn't really want to fit into the template of WhatsApp et al.: Android Messages. Google is drilling this SMS client and soon Messages could become an iMessage competitor, as it's a combination of SMS with ordinary smartphone chatting. To achieve this, Google relies on the SMS successor Rich Communications Suite, or RCS for short. This is an industry standard that, to a certain extent, can't do anything better than WhatsApp, but is platform-independent on paper.
Google believes in this standard and builds RCS support into Android messages. And even more: Google extends messages and payment processes via Google Wallet and a web interface that apparently also receives messages. Lucky us: then we can send SMS messages via our PCs. According to AndroidPolice and Droid Life, Google took the web interface from the successful messenger Allo as a model. I repeat, we're lucky.
I understand that Google wants to establish its own messenger. I also understand that Google wants to operate its own social network successfully. But let's face it, this is not going to work. It will take more than these meandering attempts draw anyone away from WhatsApp.
New competitors emerge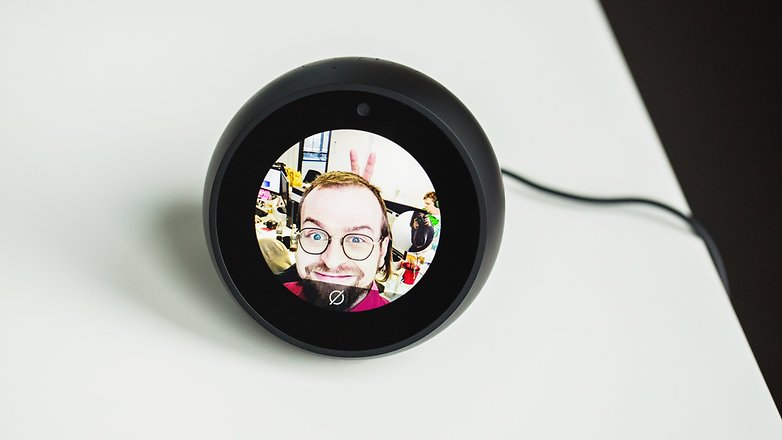 And it's not entirely pointless to make life difficult for the top dogs: Devices such as Amazon Echo, Echo Spots or Echo Show bring a new dynamism to the messenger market. Smartphones and smart speakers or displays in the living room form a communication network. Once Amazon's Echo lineup has captured enough living rooms, Amazon could become the first serious contender to WhatsApp. Google cannot stomach this idea.
If you believe rumors, Facebook also sees the threat of Amazon's Echo Show: The Zuckerberg empire is supposedly working on its own smart display for video calling: Facebook Portal.
Google must send a clear message
To survive, Google needs a clear statement of intent: "This is our vision for a messenger. We want to integrate these features into our messenger." Ideally, Google will focus on necessary considerations (secure encryption) and practical functions (stickers, assistants, etc). If you add an unobtrusively attractive user interface to the mix, it has a chance.
Otherwise the masses will stick with WhatsApp and Facebook Messenger, and the desperate ones will still be drumming for Threema and others. And Amazon is nibbling more and more pieces of messenger pie.
Who do you think will win the race? Facebook, Google or Amazon? Let's discuss it in the comments!