4 things to consider before buying a HomePod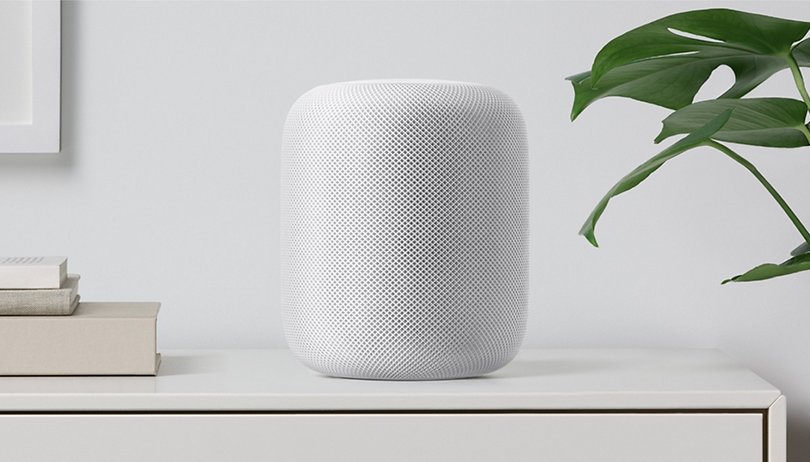 Two things are clear: the Apple HomePod costs $349 and will be a huge success. But, that doesn't mean the product is an essential addition to your home. In fact, it probably isn't even the best option if you're going to buy a smart speaker. Unless you're a devoted Apple fan, you might be considering whether it is worth buying.
Recently, the tech giant based in California, announced its price, features and release date for the HomePod. The price alone is quite off-putting and probably the main reason people may not be persuaded, but, there are several reasons you should think about.
1. Price
Let's begin with the most obvious factor I just mentioned. HomePod was made available in the US on February 9, and it's not surprising that the device is more expensive than its competition, as the brand has specialized in the high-end market for a long time now. But at more than $220 more than Google Home, and more than $250 more than Amazon echo, it does give the impression that this was an arrogant move. In this price range, do you think Apple can compete with likes of Sonos, for example?
2. Connectivity
An important factor, is how HomePod responds to Siri. With regards to artificial intelligence, Alexa is the most advanced at the moment, with Google being close in second place. Apple however is yet to impress. Since it is an intelligent speaker, its very important that the voice assistance performs effectively when given commands.
In addition, the HomePod will only have Wi-Fi connectivity, while the competition is able to connect via Bluetooth as well.There is a reason for that however, as transmitting audio via Wi-Fi results in better quality. Regardless of this, there is no reason here to suggest Apple will have the edge over the competition in terms of sound.
3. Compatibility
Imagine the following scenario at home: each member of the family owns smartphones from different manufacturers. Mom has an iPhone, Dad has a Motorola, and Son has a Samsung. All three want to use the smart speaker, but if they were to have a HomePod, the only phone that would be compatible with it is of course, the iPhone. The speaker is only compatible with iOS and Apple Music.
4. Sound check
The sound quality of this speaker is undeniably amazing, as you can see in the video below. The HomePod's best function then seems to be the sound, not the intelligent home control features. Overall, is it worth the $349 price tag?
According to the latest news as well, the speaker leaves a white ring on wood surfaces, which Apple have now included as a warning on these devices. We hope this didn't happen to any of you!
Are you going to buy one of these speakers? Why choose Apple over Amazon or Google? Let us know in the comments.