Does Blizzard deserve Hell for Diablo Immortal?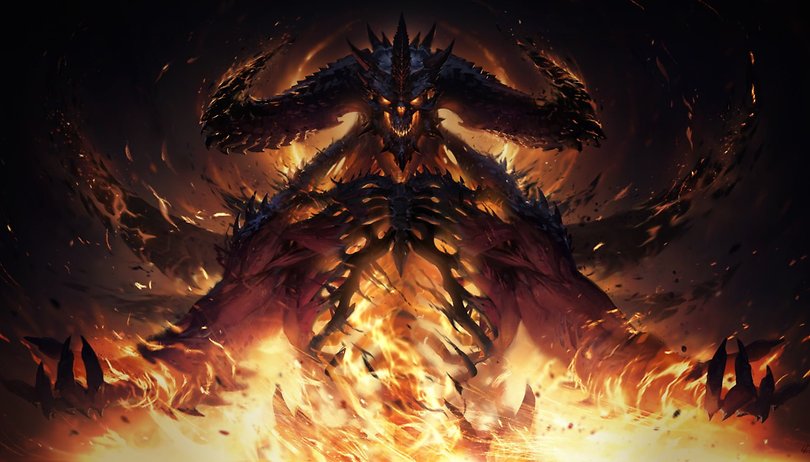 Blizzard has just announced a new Diablo game and people are as mad as Hell. Diablo Immortal, revealed at the end of the Blizzcon 2018 keynote, will be an MMORPG for smartphones. It's easy to see that long-term fans would be unhappy with such a big change, but is the backlash justified?
Diablo is practically synonymous with the top-down hack/slash/loot action RPG. Kill, loot, level, repeat - the formula is fun and addictive. It's no wonder that every gaming platform is crowded with Diablo-like games of varying quality. But Diablo was the pioneer and remains a standard bearer for the genre. Expectations from the fanbase are high. Yet, as anyone familiar with online fan communities can attest, fans are very protective of the 'purity' of their favorite franchises, and the reaction to Diablo Immortal, already up for pre-registration on Google Play, has been unkind to say the least.
Diablo Immortal's official trailers on YouTube are getting slammed with hundreds of thousands of dislikes and the Diablo subreddit is chock full of negative reactions and outrage. Perhaps the best illustration came from a Q&A session during BlizzCon itself:
If I was a Diablo fan hanging on the edge of my seat at Blizzcon, I would have been disappointed too. Even so, it's hard not to feel bad for the staff on stage who were tasked with announcing and defending the game in front of what Blizzard must have known would be a hostile audience.
Why the hate?
As well as the shock from diehard PC gamers who had pinned their hopes on a Diablo 4 announcement, another controversial point is the involvement of Netease, a Chinese company that makes its own mobile games, as well as facilitating the release of numerous Blizzard games to China. It's a common accusation that Diablo Immortal is a reskin of Netease's free to play mobile MMORPG Crusaders of Light.
Mobile games and smartphone capabilities have come a long way, but of course graphical capabilities will always lag behind a high spec PC or console. The other cause for concern has to do with monetization...many mobile games and mobile MMORPGs in particular, use a free-to-play model supported by microtransactions. To incentivize players to fork over their cash, games are often designed to be addictive at first, but then become frustrating or repetitive at a certain point - unless the player pays for advancement. And what you pay for may be completely random or useless, thanks to the trend of gambling-style reward systems.
Watch the cinematic trailer for Diablo Immortal below (read the comment section at your own risk):
Free-to-play mobile games supported by microtransactions are a big deal in the Chinese market, where high-end gaming PCs are less common, but it remains a controversial business model elsewhere and has led to the mobile games market in general having an unsavory reputation. However, this isn't necessarily deserved.
Mobile isn't necessarily bad...
I'm a diehard PC gamer who's grown to enjoy mobile gaming and I'm always trying out promising new titles to recommend to our readers. Over the course of this, you bet that I've tried out a lot of trash that doesn't make the cut, and I've learned how to spot a lazy clone game or microtransaction trap from a mobile away. Yet, there are diamonds in the rough. In fact, there are plenty of good games on Android alone.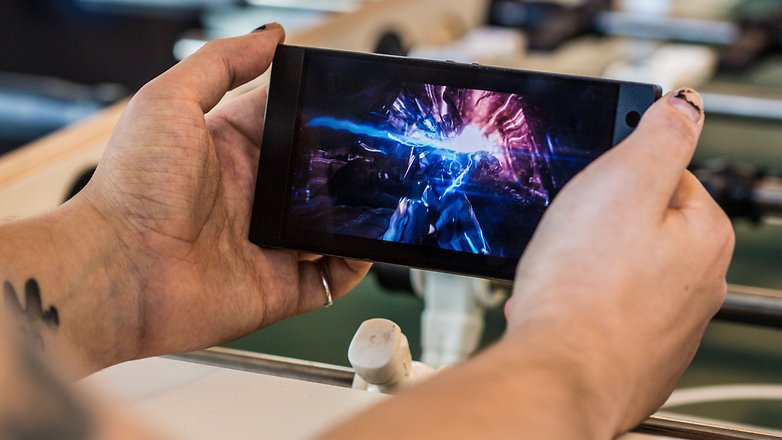 Offline games? RPGs? Adventure games? Strategy games? Sure, I usually recommend paid (if inexpensive) games without in-app purchases, but there are still good free games. There are even great Diablo-style games on Android such as Titan Quest (paid) and Eternium (free). The hack-and-slash format can be great on mobile, if Blizzard can do it right.
If anything, the story of Fortnite's journey to mobile should be a lesson to Activision Blizzard. A multiplayer game that is free-to-play, accessible on multiple platforms, and rakes in a huge profit from cosmetic items without resorting to predatory practices such as making the game worse or impossible unless you pay.
...but there's still reason to be suspicious
While I don't think mobile games are anything to be afraid of, I do have reservations every time I see a popular franchise get a mobile game spinoff. In my experience, mobile games attached to a big name can be especially egregious when it comes to being low-quality cash grabs.
Reporters who had a hands-on with Diablo Immortal at Blizzcon will attest that it is fun, but from the small taste that was available there are still many unanswered questions about how it plays in the long term, and what the profit model will be like.
Diablo Immortal gameplay trailer:
The dreaded microtransactions and loot boxes don't just belong on mobile. They have recently made the jump to AAA PC games from big name companies, including Blizzard's own Overwatch. Discussing the ethics of this profit model doesn't deserve to be exclusive to mobile, but should be addressed by the game industry as a whole. In all the noise surrounding the Diablo Immortal backlash, it's important to note that Blizzard is working on multiple Diablo projects, one almost certainly a mainline Diablo PC game. However, being on PC is no guarantee of value for money nowadays.
If Diablo Immortal turns out to be a bad mobile game, that's nothing to do with the platform. Blizzard can mess it up all by themselves. And yes, if I had to bet now, I'd say that they probably will. But they don't have to. Only time with the game itself will tell for sure whether Diablo Immortal turns out to be worthy of the name, or a Devil's bargain.
What did you think of the Diablo Immortal announcement? Are you looking forward to try it?