The best video conferencing apps to celebrate Christmas & New Year
Update:

Completely revised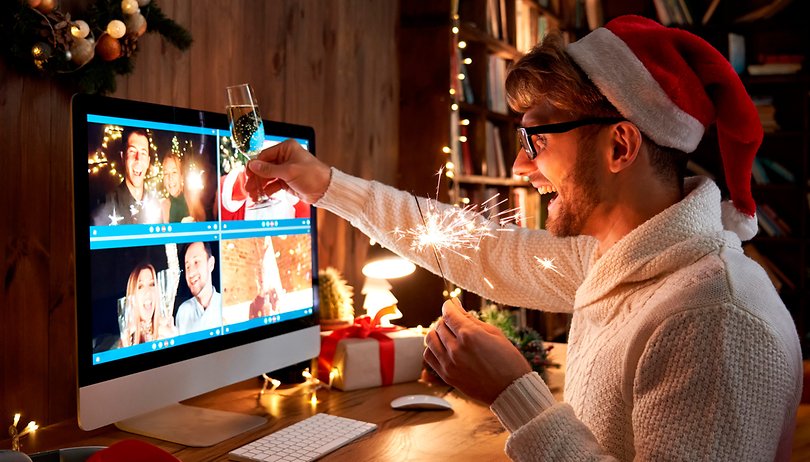 Which application should you pick when it comes to making video calls to your friends or family? In this specially curated list, NextPit advises you on the best video conferencing tools available with the likes of Zoom, Google Meet and WhatsApp to help you stay in touch with your loved ones during the holiday season.
The best free apps to make group video calls in 2021
Jump to
What are the criteria for a group video calling application?
For this selection, I make a separation in the notion of a group video call and video conferencing. I was particularly interested in applications/software that let you make video calls with several participants simultaneously. Bear in mind that usage is mainly personal rather than professional.
Hence, the main goal is not to advise you on the best tools to make your PowerPoint presentation in front of 50 colleagues in your department. No, we're talking about video calls with friends and family where you can simply check in on them. That's why I'm not necessarily going to talk about Zoom or Microsoft Teams, for example, which could be the subject of another dedicated article.
As for my criteria, I focused on several elements: the free nature of the applications, the number of participants it is able to host in the same video call, limitations of the free version (limited time, etc.), and its compatibility with different types of devices and OS.
Another point that one would take into consideration would be popularity. I'm certainly not going to include only mainstream apps in this selection. But in order to remain relevant, a group video calling solution must be used by enough people. So don't be mad at me if I left out apps like Viber or Google Duo.
Finally, I took into account the bare minimum when it comes to protecting your personal data and encrypting your conversations. That's why I didn't include solutions like Facebook Messenger or Houseparty, for example.
Google Meet: Because almost all of us have a Google account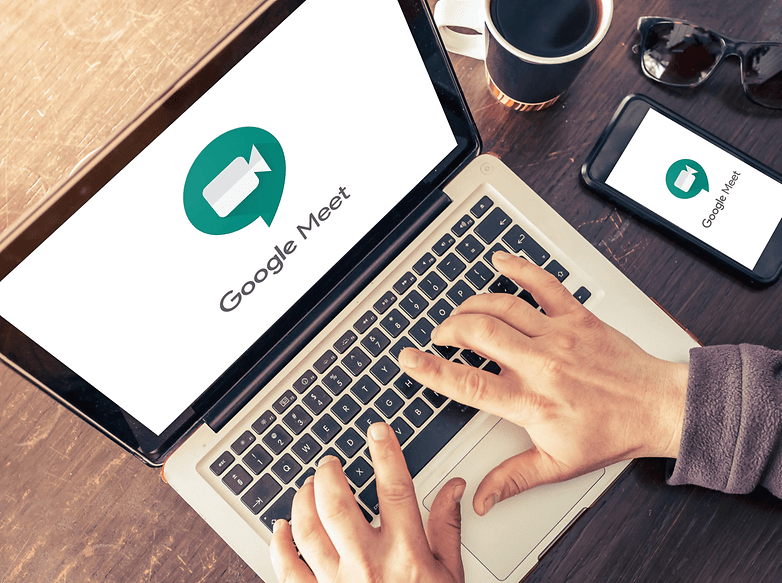 | | |
| --- | --- |
| Rating | |
Pros

Intuitive G Suite integration
Ease of use
24 hour time limit
Up to 100 participants

Cons

Will not please the anti-GAFA group
Requires a Google account
Yes, I know that some die-hard users are still resisting the GAFAs and the near-compulsory requirement to have a Google account when working in 2021. And that is a very commendable fight.
I don't have that moral strength and I'm personally up to my neck in all that Google Suite offers. And if that's the case for you too, then Google Meet is clearly the best solution for your video calls, even for personal ones.
The Meet app is built into G Suite and allows you to join meetings via a web link that you can launch on your laptop, the mobile app, or a regular phone line. I find that compared to Zoom or Microsoft Teams, the free version of Meet is still very useful with very few limitations.
Video calls can accommodate up to 100 participants for 24 hours without any break in between. In short, it is the most convenient and least headache-inducing free app for making group video calls in my opinion.
WhatsApp, Telegram or Signal for "small group" or "short" video calls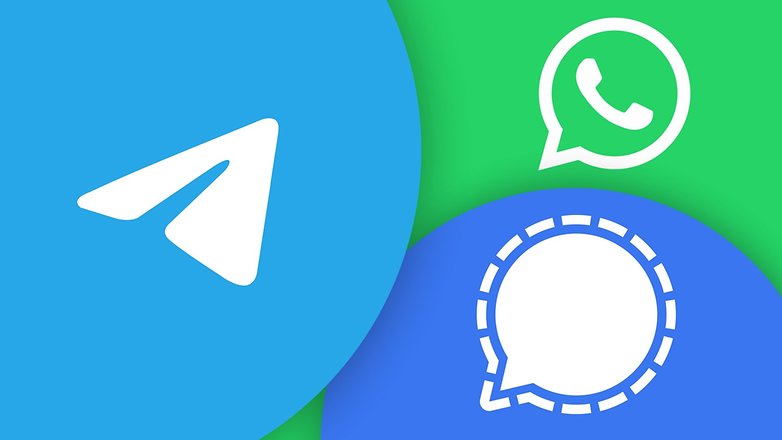 | | |
| --- | --- |
| Ratings | |
Pros

Large user base
No time limit
More intuitive to use on a smartphone
Telegram screen sharing and unlimited participants
Signal and WhatsApp end-to-end encryption

Cons

Limited number of participants
Web and desktop versions not always reliable when it comes to video calls
If you do not have a Google account, you would have a phone number at the very least? If that is the case, I can only advise you to use the classic messaging applications on your smartphone. I won't insult you by introducing you to WhatsApp, Telegram or Signal (click on the links if you want to know more).
The advantage of these applications is their ease of use and the fact that they are much more widespread than other platforms like Meet, which are all similar and more oriented towards professional use. On the other hand, these applications are a bit more limited in terms of functionality for video calls.
WhatsApp: 8 participants
Telegram: 30 participants
Signal: 40 participants
Personally, I find the solution offered by Telegram to be more complete. Not only can video calls have an unlimited number of participants, but you can also manage your calls by adding and removing members which neither WhatsApp nor Signal offer.
In addition, group video calls are created within a Telegram group. However, a group can host an unlimited number of participants who can therefore make exchanges via normal chat and/or voice. Telegram also offers a screen sharing function for its video calls unlike its competitors.
Logically, Signal offers superior data protection compared to Telegram and WhatsApp although WhatsApp allows you to leave and rejoin a group video call without "breaking" the end-to-end encryption, which Signal does not allow. There is no perfect solution.
FaceTime for Apple users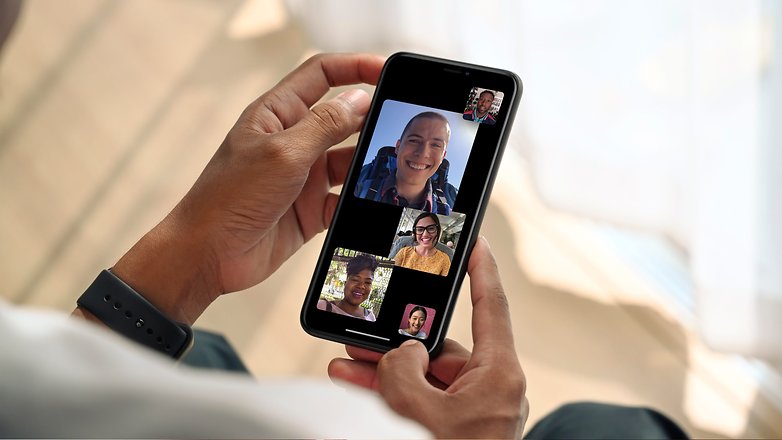 | | |
| --- | --- |
| Ratings | |
Pros

The natural solution for Apple users
Open to other ecosystems
No time limit
Sign language detection
Center Stage

Cons

Maxes out at 8 participants
If you have an iPhone, iPad, or any other Apple product, FaceTime should obviously be your first choice when it comes to making video calls. FaceTime can accommodate up to 32 participants at the same time. The app is also one of the few that "recognizes" sign language.
That's not to say that FaceTime can translate BSL in real time. But, if you have iOS 14 or macOS Big Sur, FaceTime can detect when one of the participants is communicating in sign language and bring it to the forefront, just like it does when a participant is speaking out loud. That's still pretty cool.
With the latest iPhones and iPads, you can also take advantage of the Center Stage feature, which allows you to retain the focus and framing on one or more people at the same time. With the Share Play feature, you can also stream music via Apple Music or watch movies and streaming VOD series via Apple TV+ in sync. Finally, you should know that FaceTime is not just meant for Apple users.
With at least one user with an iPhone or other Apple device, one can then initiate FaceTime calls and create an accessbile link for Android or Windows users. My colleague Zois at Nextpit.com explains how to do this in the tutorial below.
Jitsi for data-friendly video calls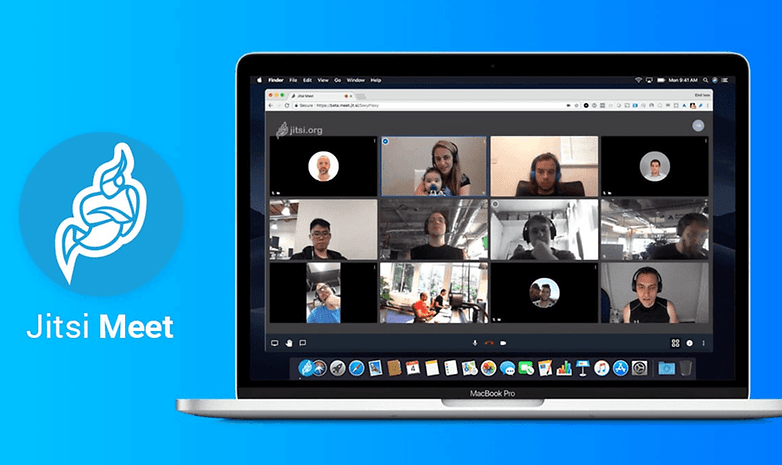 | | |
| --- | --- |
| Ratings | |
Pros

Protects your data
Encrypted by default
"Raise your hand" option lets you speak
Free
No time limit
No account required

Cons

You'll have to convince your friends and family to use it
Jitsi Meet is a free video conferencing software, whose main selling point (the tool is free, rest assured) is that it does not belong to any of the GAFAMs (Google, Amazon, Facebook, Apple, Microsoft). There is no need for an account, everything is encrypted by default, making Jitsi Meet being clearly more protective of your personal data right from the get go. The service works on both the smartphone and tablet via an app, or on computer in a simple web browser.
Significantly less widespread and well-known than other services, you'll probably have to struggle somewhat to have it adopted by your loved ones. However, the service is very comprehensive and feature-rich. For example, you can choose to toggle the display of participants in a mosaic by clicking on the button with four squares, share your screen, access a chat, or "Raise your hand", to indicate that you want to speak without interrupting the speakers.
You'll also be able to blur the background, share a YouTube video that will be embedded directly into the video conversation, broadcast live on YouTube, or record your entire video meeting. Not only that, you'll be able to escape the tentacle-like clutches of the web giants who are hungry for your personal data. This is a professional way to thumb your nose at globalization!
Marco Polo for folks you don't like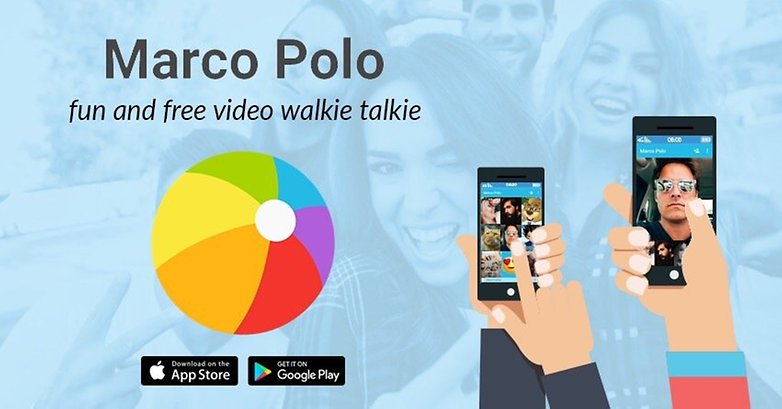 | | |
| --- | --- |
| Ratings | |
Pros

Does not sell your data
Free and ad-free
No size limit when uploading videos

Cons

Phone number required
Video storage via cloud
No live video calls
Sometimes we don't have the time or the opportunity to make a video call in order to break a piece of news with someone in particular. However, you still need to be present and look good, so you force yourself to send them a message. "Hi, I hope everything's going well. In the meantime., we need to get in touch." How about a video message to get the job done?
Sure, you can do it easily enough with WhatsApp. However, the file size limit cannot exceed 16 MB on all devices, or 90 seconds to three minutes depending on the recording quality. With Marco Polo, you are not hampered by any size limit.
Marco Polo allows you to send video messages to people or chat groups that your contacts can respond to. Unlike Snapchat, Marco Polo saves all video messages so you can review your conversations and does not impose a time limit. You can also add filters and fun voice effects.
But the app claims to be respectful of your data, saying it won't resell anything to any third party. The app is completely free and ad-free. You have the advantage of filters and effects to change your voice and appearance for those among you who want some laughs. In short, it's the perfect tool to not feel guilty and stay in touch with a loved one without any further commitment.
---
---
What do you think of this selection? Which apps do you frequently use to make group video calls? Do you prefer video chat or voice chat? Tell us all about it in the comments!