Autonomous cars are ready but face challenges ahead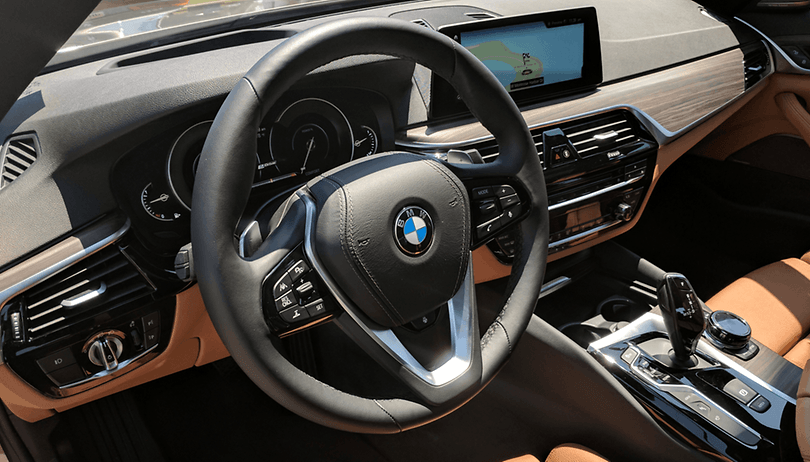 After an intensive week, this year's Consumer Electronics Show in Las Vegas recently came to a close. As expected, the high-tech event is now also a celebration of the automobile, and to be more precise, the future of mobility. One thing is now certain: whether we like it or not, the cars and cities of tomorrow will be more connected and more autonomous. But some regulatory and structural challenges will need to be implemented to make this happen quickly.
Automobile manufacturers are undertaking a tech revolution
BMW going full steam ahead with the fully autonomous car
Cars will be increasingly connected
While some have previously had doubts about the autonomous car, with the latest CES it is now impossible to deny that the automobile's future is heading in this direction. The traditional manufacturers (Kia, Hyundai, Ford, Nissan…) as well as tech companies (Qualcomm, Nvidia, Google, Here…) made several announcements and technological innovations that were unveiled at the Detroit Auto Show (North American International Auto Show) that ended today. In total, car technologies of the future occupied more than 290,000 square feet of exhibition space this year.
Of course, the trend is not new. For several years now, cars have been incorporating more and more technologies, sometimes to the disappointment of drivers who view the manufacturers' endeavors as naive. Even worse, some have the impression that repairs are becoming more and more difficult and expensive. But this movement toward autonomy is now unmistakably strongly accelerating.
One of the major trends at the moment is the widespread use of voice assistants in current vehicles, which should gradually replace many of the physical controls currently in vehicles. Mercedes is planning on a way to start vehicles through a voice command. Like Renault, Panasonic is focused on entertainment and presented a hyper-connected, modular cabin design. There are tablets all around and augmented reality is used to give information about routes.
Electric or powered by fuel cell
Another lesson to take away from the CES is that tomorrow's cars will be electric. While the unveiled models of autonomous cars are mostly meant for commercial use or are shuttles or taxis, some production cars already offer partially autonomous driving functions and many are electric (or at least hybrids). Toyota, for example, presented its e-Pallet project as the future of service vehicles. The project aims to respond fully automatically and flexibly to the different needs of future mobility. The 2020 Olympic Games in Tokyo could serve as a testing ground for the Japanese manufacturer.
Some cars will also use fuel cells. This is particularly the case for the second generation of the Hyundai Nexo (next generation fuel cell vehicle).
Autonomous cars almost ready but there are still challenges
The novelty that General Motors unveiled was certainly one of the most striking events of the week at CES. The American automobile manufacturer presented a concept for a car without a steering wheel or pedals, and more importantly confirmed that it had requested driving permits with the American authorities. Developed on the basis of its Chevrolet Bolt electric car, the fourth generation of the autonomous vehicle is due to arrive in the United States in 2019.
Although this is an ambitious gamble for GM, the odds of an autonomous automobile arriving quickly are for more favorable in the US than anywhere else. The organization of roads and highways (particularly grid systems) as well as traffic laws should make things much simpler. The weather, particularly in California, where driverless cars are mostly being developed, should also make things easier for sensors. Last but not least, the infrastructure of American cities should also be helpful. With few pedestrians, cyclists and motorcyclists, American cities are designed in a way that is conducive to driverless vehicles.
The city of the future
In the end, if the autonomous car is to hit the streets sometime soon, improvements need to be made in many areas. We have to begin imagining what the cities of the future will look like, in particular with respect to urban planning. Regulations will also need to be changed because for the time being, drivers are obliged to keep their eyes on the road to remain in control of the vehicle. Insurance companies will also need to have a seat at the table to decide who is responsible in case of accidents.
Were you surprised to see so many new cars at the CES show? How do you see the future of autonomous cars unfolding?