The AR glasses of tomorrow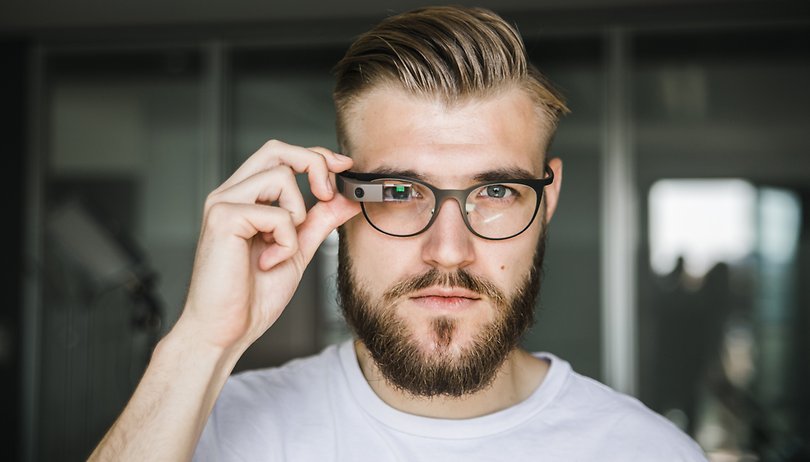 In the coming years, the way we experience augmented reality is sure to change. In 2017, we tend to encounter AR in limited ways on our smartphones, with things like the Pokémon GO app or the dancing Snapchat hotdog filter. In the future, more use cases and even new hardware will emerge to embed AR into the lives everyday consumers. What will that future look like?
As of now, augmented reality experiences for the average consumer are limited in number and quality. With smartphones, AR apps suffer from a small field of view. Tablets offer a larger field of view, but are heavy and awkward to wield when viewing AR objects. The other options of the moment aren't much better, either.
Dedicated hardware like Microsoft's Google Glass was a flop as a consumer-oriented product and has since pivoted to cater to enterprise customers.
But what if the form factor could be reimagined for a wider audience? As leading tech companies make further investments in AR software, as Apple has done with ARKit, they are also making moves in the hardware realm, and all signs are pointing to the arrival of consumer AR glasses—for better or worse. Let's take a look at what could be coming up next:
Snapchat
Snapchat's AR filters, like the dancing hotdog, have made their way into the mainstream. And, its wearable camera smartglasses, called Spectacles, have been a hit among Snap's younger demographic since they were released in November 2016. It's no wonder the company has sold over 150,000 so far, since they're priced at just $129. The logical combination of the filters and hardware is, naturally, AR glasses.
According to Wareable, the company has already filed a patent for AR glasses, and like the original Spectacles, they're much more fashion-conscious than Google Glass. It has also acquired the necessary talent to in the form of the AR startup Cimagine and the smart eyewear startup Vengeance Labs. A future pair of AR Spectacles could allow for hands free capture and real-time augmented reality filters.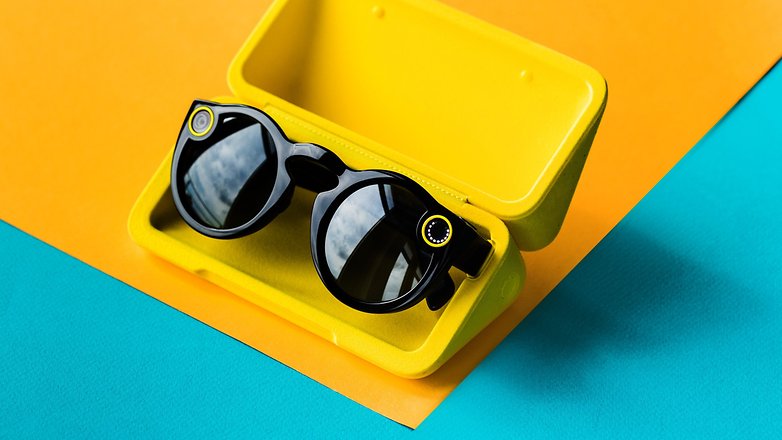 Apple
With the introduction of the new ARKit development platform, Apple has opened the door for new possibilities with AR. The company is well-positioned to use the luxury fashion lessons it has learned from selling the Apple Watch to come up with new hardware to take advantage of these possibilities. One could speculate that this would take the form of AR glasses, of course. There's even a patent which indicates work is taking place on this already. Above Avalon points out that such glasses could take design inspiration from Apple industrial designer Marc Newson's previous glasses design work. One would expect that a product from Apple would have a design focused on delivering a good user experience, which in addition to luxury appeal, could help lead the AR glasses category into the mainstream.
Amazon
Amazon may not be working on AR glasses just yet, but it's taking an important first step in the direction, according to a report from the Financial Times. A source with knowledge of the matter claims that Amazon is working on a pair of smart glasses featuring the Alexa assistant. Amazon's first wearable would feature a bone conduction audio system, allowing the user to hear Alexa without having any earphones in. These low key smart glasses could evolve into AR-capable glasses in the future, which would be a good way for Amazon to get in the augmented reality game with its peers.
Facebook
Facebook CEO Mark Zuckerberg says that virtual and augmented reality are the next major computing platform, and the company intends to put its money where its mouth is, to the tune of $3 billion dollars in the next decade in order to push the technology forward. It's no secret that Facebook is working on AR glasses, and Zuckerberg himself flaunted a slim render of the device last year to tease the public. While the project retains an air of mystery, a patent application from the Oculus research division indicates that it will work by projecting light onto users' eyes using something called waveguide technology. The chief scientist of Oculus, Michael Abrash, even believes that glasses with VR and AR capabilities will replace smartphones and be worn all day in years to come.
Are AR glasses a good form factor for AR? Some would say no. People who don't already wear glasses may not find the use cases for AR compelling enough to set a piece of unnecessary hardware on their faces everyday. AR glasses could also prove dangerously distracting while driving or even just crossing the street, whether through an intrusive GPS app or advertisements. In any case, AR glasses seem to be the next stage in the evolution of augmented reality experiences, and they could become a big part of peoples lives in the near future thanks to these leading tech companies.
What do you think of the concept of AR glasses? Would you like to own a pair?