Asus: you're "out of your mind" to buy Apple Watch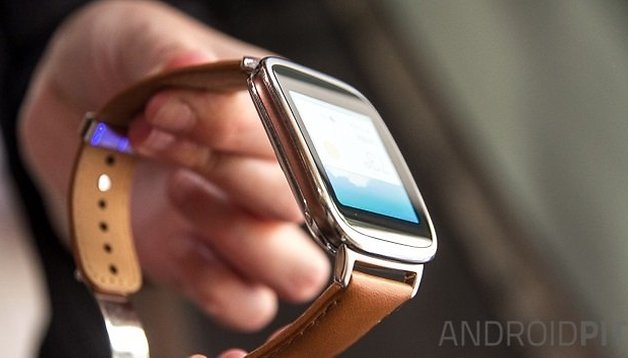 Asus isn't pulling any punches in the spin war against Apple, as the company has created a funny, scathing infographic showing why you should pick an Asus ZenWatch over an Apple Watch.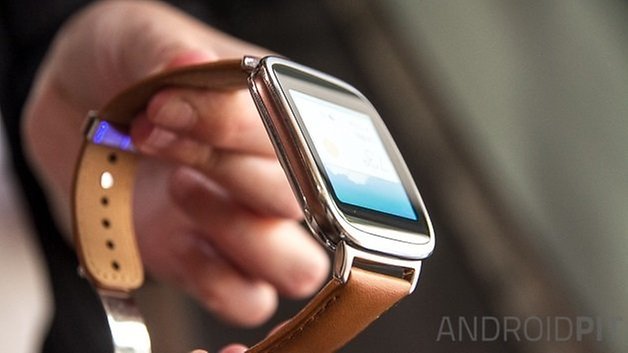 The infographic, published on the Asus Twitter page, uses a gold Apple to represent - we're guessing - the controversial $10,000 18-carat gold edition of the Apple Watch. It's certainly not subtle, implying that unless you "have tons of cash to waste" or are "out of your mind" then you should buy a $200 Asus ZenWatch instead.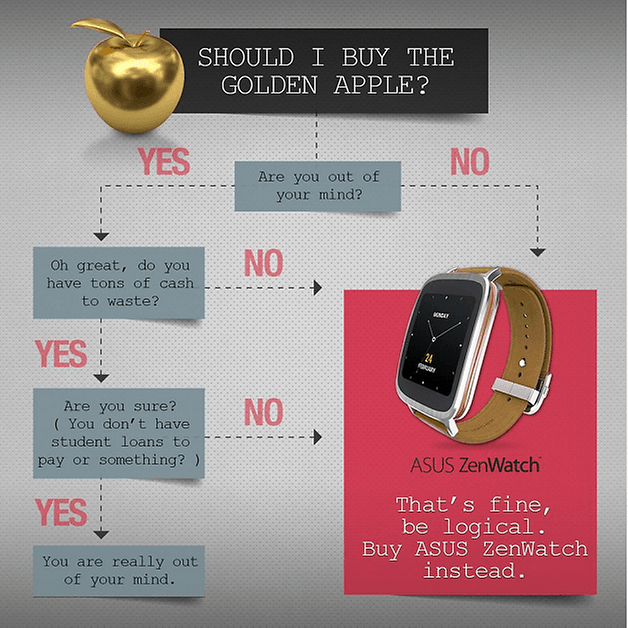 For our part, we really liked the ZenWatch and gave it a four-star review, praising its elegant design and handy ZenWatch Manager app. The jury's still out on the Apple Watch of course, but we'll certainly be pitting it against our favourite Android smartwear when we get our hands on it. Sadly, it probably won't be the gold version we'll be reviewing, but you never know!
Does Asus have a point? Is a $10,000 Apple smartwatch ludicrous, or is it reasonable considering there are people out there who are prepared to pay that kind of money for non-smartwatches - or dumbwatches, as they'll soon be called?
Let us know what you think.