Astro Bot Rescue Mission: were we thinking about VR wrong?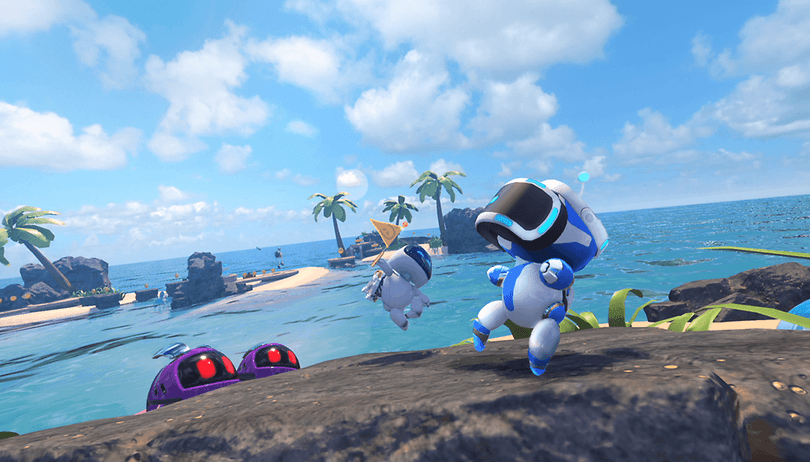 Virtual reality is still far from mainstream even in gaming, with the technology still and I wasn't expecting anything revolutionary at the EGX Berlin. But when I had a chance to try Astro Bot Rescue Mission, I found something that completely subverted my expectations and had me asking the titular question. And that's a good thing.
PlayStation was by far the biggest presence at EGX Berlin and that goes for virtual reality, too, with a large demo section showing off the latest in PSVR. Even as a VR fan myself, I had reserved expectations...virtual reality is immersive, but its very closeness to reality can often land it in a kind of uncanny valley effect, a backlash where the fact that everything is so close but not quite real ends up reminding you too much of the limitations of the medium and, yes, with potential stomach-churning effect.
That's why Astro Bot Rescue Mission was so refreshing. A cute and colorful VR platformer where you control one of the robots from Sony's Playroom. Unlike many VR titles, it doesn't go the obvious first-person route. Instead it's kind of a mix: The bot is there as a third person protagonist in the world, but you're there too-the PS4 controller is visible in your hands, with a twist. Your PSVR visor also exists in game, and enemies will gleefully attack and splash it to disrupt your efforts.
This combination of first and third person view in tandem with skillful level design is really what I think makes Astro Bot Rescue Mission a good entry point into VR—it really makes fantastic use of space and movement. As Astro Bot dashes, jumps and generally platforms around, you're also helping out, thanks to a virtual grappling hook in your controller that you can fire out into the game to snag things and drag them into where Astro Bot can get to them. Aside from this grapple, other gadgets such as ninja stars, water cannon or machine gun are playable on different levels.
During my demo, my platforming culminated in an epic boss battle - something that the developer is clearly very proud of. Speaking on stage at EGX Berlin, Nicolas Doucet, creative director for Astro Bot Rescue Mission, explained that the bosses aren't just challenges, but 'rewards' for players, citing the rush of triumph one feels after trouncing a difficult enemy.
As Astro Bot and I worked together to being down a giant cyborg King Kong and his minions, I couldn't help but fall for the cute droid and the obvious love and care that had been put into the game design. With some deft control of Astro Bot and the assistance of my trusty grapple, we literally knocked the big bully's teeth out.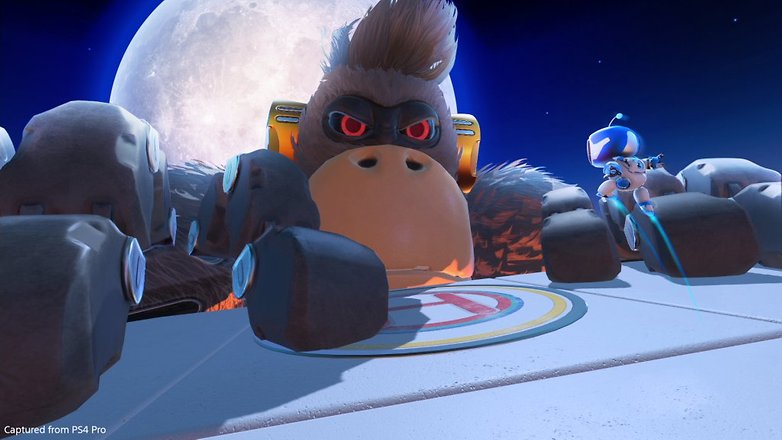 Astro Bot Rescue Mission was fun during my demo period, and the stages were short. Doucet claims that it took the studio team 2 days of straight play to simply beat the game, but that the team also took care to place 26 extra challenge stages as well as additional secrets for dedicated players to unlock. The creative director explained that the main story of the game was designed to quite accessible, but the extra challenges would keep hardcore gamers engaged.
It was in stark contrast to with some other big titles I've played on VR ,including the others at the EGX. For example, playing first person sci-fi survival horror Persistence or gritty duck-and-cover shooter Blood and Truth, I still felt that I was still bumping into the hallmark limitations of VR, but with Astro Bot, we've got a game that really seems to hit the sweet spot. VR adds a lot to the experience, with an immersive perspective and sound being critical to solving puzzles, spotting secrets and defeating enemies.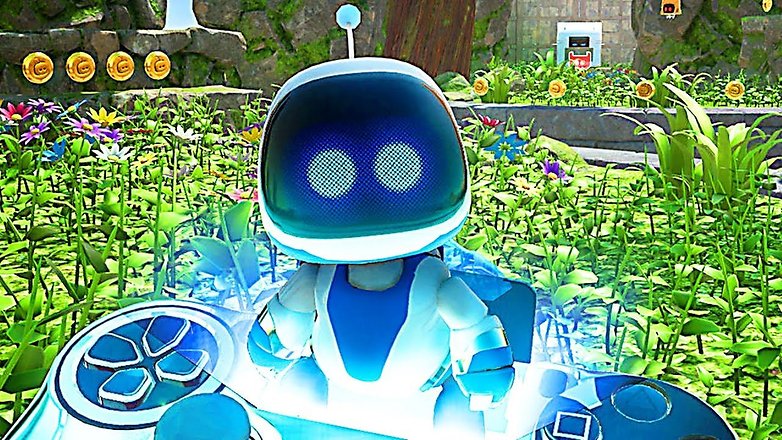 If the slice of game served up at EGX Berlin was anything to go by, Astro Bot Rescue Mission could end up as PSVR's killer app and be a flagship for a new generation of VR games. With a charming aesthetic combined with innovative design, it's the perfect vehicle for Sony's mechanical mascot to mature into a potential Sonic or Mario for PSVR.
In my experience at least, Astro Bot Rescue Mission may not be the killer app that takes VR mainstream (we're a long way from that yet), but it pleasantly overturned my expectations and opened me up to new ways of thinking about VR's potential. It's a sign that the future of VR games is in good health, and a hope of more surprises to come.
Have you played games on the PSVR or other VR platforms? What titles are you looking forward to?