Apple Files Suit To Ban The Galaxy Nexus In The US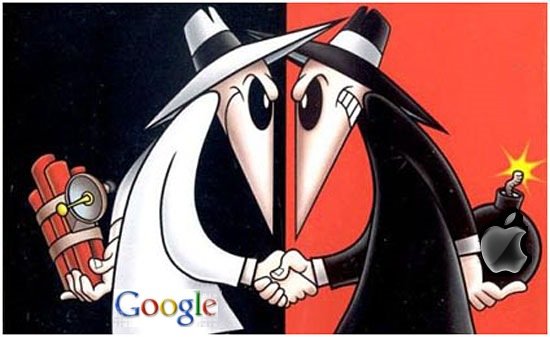 (picture from Dualsub.com)
It just doesn't end does it? It has been confirmed by Foss patents that Apple has officially requested a ban on sales of the Samsung Galaxy Nexus in the US, stating that Google's newest Nexus device infringes on 4 of Apple's patents.
Florian Mueller at Foss Patents stated that the patents involved are a "data tapping" patent, a patent involving Siri and unified search, a slide to unlock patent, and a word completion patent for touch screen text entry.
Google will have to be especially careful when stating their case against the unified search patent claim, as this could be a direct threat to their core search business. Mueller went on to say that this particular patent may cover functionality involved in Google's mobile search app. The data tapping patent in question allows users to tap on a phone number in an email and automatically make a phone call, and was the patent responsible for getting a hefty ban on HTC products last year. Luckily HTC was quickly able to develop a workarounnd.
The silde to unlock patent is also currently in court against the Galaxy Nexus in Germany, with a decision expected sometime in March. Apple attempted to ban the device in Germany earlier this month, but the claim was rejected. Apples stance this time is much more strategic, as they are focusing on seemingly strong technical patents, and not design related ones.
I didn't expect Apple to easily dismiss the fact that Motorola and Google successfully got iPhone and iPad models banned in Germany earlier this month, and Apple hitting back is actually no surprise. This might be one of Apples most aggressive attacks yet, as they are directly attacking Google's flagship device, and I'm very interested to see the outcome of this particular case. These things can drag out for a really long time in court, and I honestly wish that Apple would just stop. It's just turning into a circle that will most likely never end unless someone steps up and is serious about finding a more productive solution.
Whether that day will ever will come is yet to be seen.