Jobs' "Thermonuclear" Quote is Fair Game in Motorola Trial, Says Judge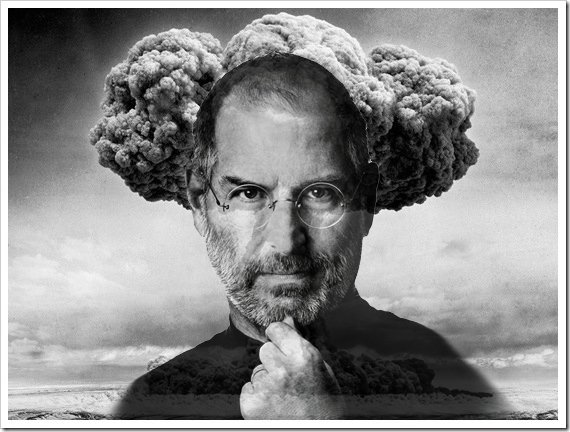 According to a Judge who's presiding over Apple's suit against Motorola, the late Steve Jobs' fighting words against Android are fair game as evidence in court. Jobs let it all hang out in his oft-quoted interviews with biographer Walter Isaacson, saying that he would go "thermonuclear war" on Android after the company "wholesale ripped off" Apple
"I'm going to go destroy Android, because it's a stolen product," he told Isaacson. Jobs called Android a "grand theft." Now, these fighting words just might bite the company in the ass.
Apple last month filed a request to keep this quote, and others from Walter Isaacson's biography, out of the court in the company's litigation, but the request was denied. This is important because these statements of prejudice could be used to portray Apple as a company willing to go to any lengths in their fight against Android. I believe this portrait is accurate.
Time and time again, Apple has shown that it will do anything to try to beat Android in court. There was the time they falsified evidence to make it appear as if the Galaxy Tab 10.1 looked identical to the iPad. They also have desperately attempted to patent things that are clearly un-patentable, all the while blatantly stealing what they like from the newest editions of Android's OS.
Ultimately, the fact that Steve Jobs had such hatred towards Android is highly relevent to any court proceeding. You don't find memos with Eric Schmidt's name attached calling Apple names for copying Android because Google's fight against Apple has been all business. With Jobs, it was personal.
(Top photo from TalkAndroid.com)