Apple Requests PERMANENT Sales Ban On 29 Samsung Devices (& More $$$)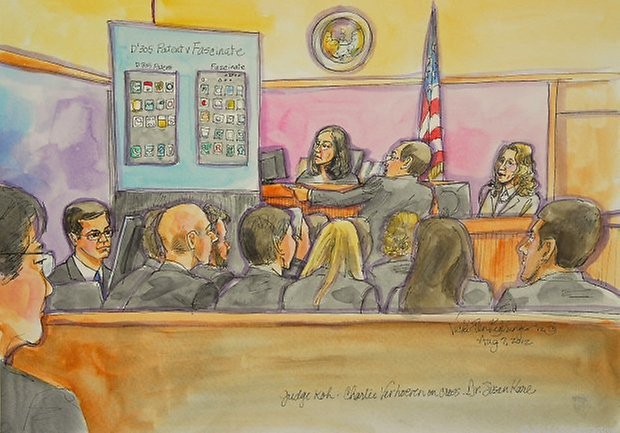 Permanent sales ban: Three words that no hardware manufacturer wants to hear. Samsung is no longer dealing with 8 devices receiving bans (which is what Apple originally requested), but now 29 of them. Apple recently asked the court that awarded them 1 billion dollars for patent infringement to permanently ban a total of 26 Samsung phones and 3 tablets in the US, which is a pretty hardcore request from the Cupertino company. But Apple isn't done there, as they are also requesting an additional 707 million dollars in damages from Samsung as well.
Apple apparently requested an additional 400 million for design infringement, 135 million for willful infringements on its utility patents, another 121 million in additional supplemental damages (these were based on Samsung product sales that weren't included in the jury's decision), and another 50 million in prejudgement interest. Apple's filing then goes on about Samsung's "cloned" products:
"The initial success gained through the sale of these six cloned products was the springboard for the second-generation Galaxy S II line of products as well as numerous other infringing smartphones".
Samsung, naturally, is calling for a completely new trial altogether, as shown in their statement:
"The courts constraints on trial time, witnesses and exhibits were unprecedented for a patent case of this complexity and magnitude, and prevented Samsung from presenting a full and fair case in response to Apple's many claims. Samsung therefore respectfully requests that the court grant a new trail enabling adequate time and even handed treatment of the parties".
Samsung also asked that the damages be reduced due to miscalculations made by the jury when reaching its verdict, and stated that the damages should be reduced by 35 million "at a minimum".
The court is expected to deliver a final ruling on the case on December 6th.
A PERMANENT sales ban on 29 Samsung devices? Does that mean that software updates to rectify/nullify these "infringements" aren't possible?
I sincerely hope that our broken patent judicial system doesn't let Apple get away with this.
Picture credits: news.cnet.com