Report: Apple No Longer Wants Samsung Components In The iPhone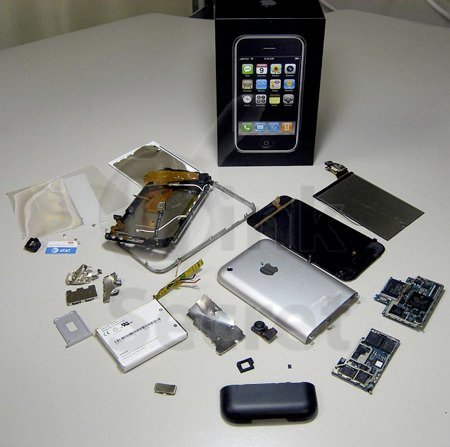 I have always found the business relationship between Samsung and Apple an odd one. On the one hand, they are both battling it out in court over patents, and both just so happen to produce the 2 most popular smartphones in the world. On the other side, Apple is a huge customer for Samsung, as multiple components in the iPhone are manufactured by Samsung. But after the huge victory that Apple had in court against Samsung last week, Apple is apparently trying to cut Samsung and their components out of the iPhone all together, as Reuters and Bloomberg are reporting that Apple will no longer use Samsung's memory chips and displays in the iPhone.
Apple is responsible for around 9% of Samsung's overall revenue, and is currently Samsung's biggest customer. But due to the recent finger pointing and patent suits, Apple now plans on using Sharp (and Japan Display KK) to supply the new screens in the iPhone, LG and AUO for supplying displays for the rumored iPad mini, along withToshiba, Elpida Memory, and Sk Hynix for storage and memory chips
Apple will still (for now) rely on Samsung for processors, but are also reportedly in the process of scaling back orders for chipsets as well (via Slashgear):
"Samsung is still on the list of initial memory chip suppliers [for new iPhones]" a source said of the Korean company's sidelining. "But Apple orders have been trending down and Samsung is making up for the reduced order from others, notably Samsung's handset business."
I find it hard to believe that Samsung will simply shrug off losing their biggest customer, but according to reports, Samsung is "making up for the reduced order from others, notably Samsung's handset business".
I guess if Samsung really wanted too, they could tell Apple that they can no longer use Samsung processors in the iPhone, which could cause huge problems for Apple in the short term. Whatever happens, it's becoming very clear that Apple's and Samsung's business relationship is quickly deteriorating.
Additional Sources: Reuters and Bloomberg
Picture credits: www.360east.com/