Apple AirPods Buying Guide: Which AirPods Are the Best Right Now?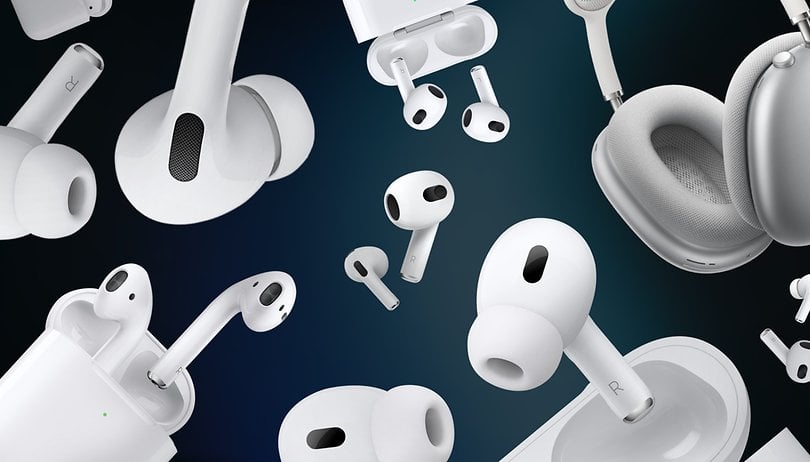 What is the difference between the Apple AirPods Pro 2 to the AirPods 3? Do the AirPods Pro sound better than the standard AirPods? Which models feature active noise cancellation (ANC) and spatial audio? These are just some convolution questions you need to face before you can even pick the right AirPods for you. In this guide, we will help answer these and also simplify your AirPods buying needs.
Which AirPods are the best?
Standard in-ear
Standard in-ear
Pro in-ear
Over-ear
Product
Picture

Dimensions
HWD: 1.59x0.65x0.71 in (40.5x16.5x18 mm)
HWD: 1.21x0.72x0.76 in (30.79x18.26x19.21 mm)
HWD: 1.22x0.86x0.94 in (30.9x21.8x24 mm)
HWD: 7.37x6.64x3.28 in (187.3x168.6x83.4 mm)
Weight
0.14 oz (4 g)
0.15 oz (4.28 g)
0.19 oz (5.3 g)
13.6 oz (384.8 g)
IP rating
-
IPX4 (incl. charging case)
IPX4 (incl. charging case)
-
Chip
Apple H1
Apple H1
Apple H2
Apple H1 (each ear cup)
Drivers
-
-
High-excursion
Dynamic
Amplifiers
-
Dynamic Amplifier
Dynamic Amplifier
-
Microphones
Dual
Dual + Inward
Dual + Inward
9 mics (8 for ANC)
Sensors
Optical
Accelerometer
Skin-detect
Accelerometer
Skin-detect
Accelerometer
Case-detect
Optical
Position
Accelerometer
Audio Features
–
Spatial Audio with head tracking
Adaptive EQ
ANC
Spatial Audio with head tracking
Adaptive EQ
Pressure vent system
Spatial Audio with head tracking
Controls
Double tap / Siri
Force Sensor / Siri
Built-in touch controls / Siri
Digital Crown / Siri
Battery
Up to 24 hours with case
Up to 30 hours with case
Up to 30 hours with case
Up to 20 hours
Rating

Not yet rated

Not yet rated

Not yet rated

Not yet rated

Offers*
Apple AirPods 2: The cheapest in-ear headphones
The 2nd generation AirPods are the most dated in-ear headphones that Apple still sells up until now. But compared to the AirPods 3, the older headphones lack a handful of features, such as a missing spatial audio and adaptive EQ that you should be considering.
In terms of design, the AirPods 2 have a long-stemmed iconic design that was popularized by the first AirPods Apple introduced. It comes with non-adjustable ear tips. Controlling the track or answering calls is done through Siri or the double-tap feature, requiring you to fiddle the on-screen controls on your iPhone or connected handset for most of the time.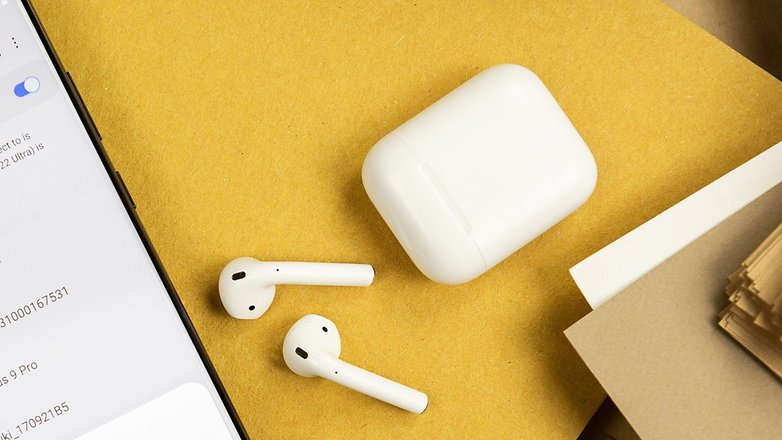 Additionally, the set is powered by Apple's H1 chip along with Bluetooth 5.0 connectivity, both are found on the newer AirPods. And for voice call necessities, these are handled by dual microphones. Battery life on the entry-level earphones is somewhat modest with up to 24 hours of total running time using the charging case.
Apple AirPods 3: Apple's Third-Generation AirPods
Similarly, noise-cancelling is still missing here, but Apple gave the AirPods 3 the much-needed upgrades when it unveiled the pair at the end of 2021. The 3rd gen AirPods gained spatial audio with head tracking, inward mic, and adaptive equalizer. Likewise, the H1 audio chip is unchanged, with Apple claiming improved transmission and output through the custom driver and amplifier.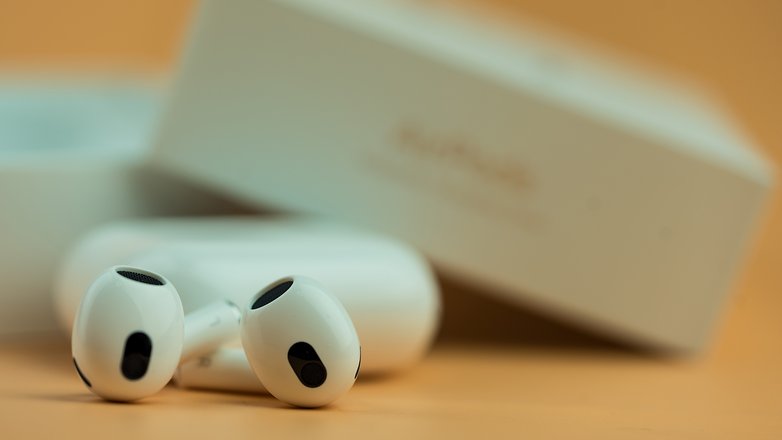 The overall design is refined with a shorter and less obtrusive stem. While lacking built-in controls, there is now a force sensor that can accommodate up to four gestures on top of the Siri voice control. Each bud gets a skin-detect sensor and IPX4 water-resistance including protection for the charging case as well.
The AirPods 3's battery lasts a little longer than the AirPods 2. Up to 30 hours or total playback with the charging case between charges. There is also a MagSafe version of the case for wireless charging.
Apple AirPods Pro 2: Feature-packed headphones
It took a full three years to refresh the AirPods Pro. Apple launched the AirPods Pro 2 in September 2022 alongside the iPhone 14 series. The upgrades were focused under the hood with an updated audio driver and amplifier, which according to Apple helps deliver "exceptional sound quality".
When it comes to blocking outside noises, the AirPods Pro 2 are the only capable Apple in-ears in the lineup. Apple enhanced the noise-cancelling capability of the premium earphones by squeezing in a new H2 chip. The level is now twice compared to the original AirPods Pro. At the same time, users can utilize adaptive transparency mode to bring necessary ambiance sound when listening.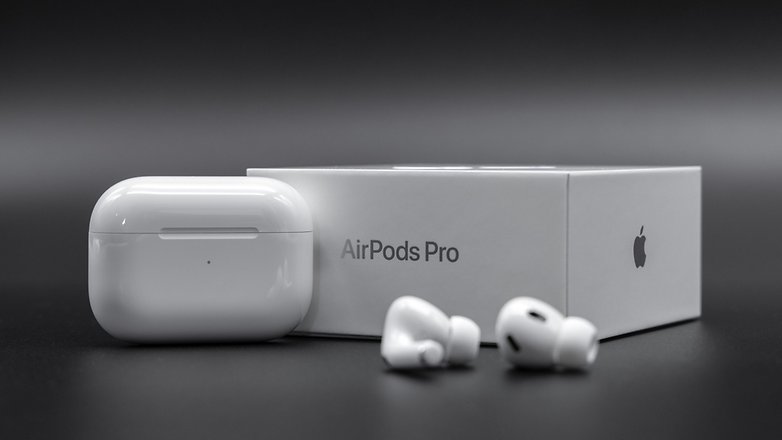 Design-wise, little has changed outside. But what's welcome are the interchangeable ear tips and integrated touch controls to facilitate volume adjustment right on the AirPods Pro 2. Moreover, a vent system is added to each earbud which optimizes pressure for better sounding.
As regards the battery, it is greatly improved with a comparable 30 hours of running time together with the case. A neat trick Apple is adding to the case is a built-in speaker that emits sounds for different notifications or when you try to locate it using the Find My app.
Apple AirPods Max: Premium over-ear AirPods
The only over-ear headphones from Apple are the AirPods Max. These were released in December 2020 with no signs that Apple is ready to announce its successor, the AirPods Max 2. This makes the current over-ears worth considering, especially at a discounted price.
In addition to the spatial audio, the noise-cancelling cans have plenty to offer. For starters, an H1 chip mated to the customized drivers power the headset. Both the transparency mode and adaptive equalizer are present. A total of nine microphones are found inside, with up to eight dedicated to ANC (Active Noise Cancellation).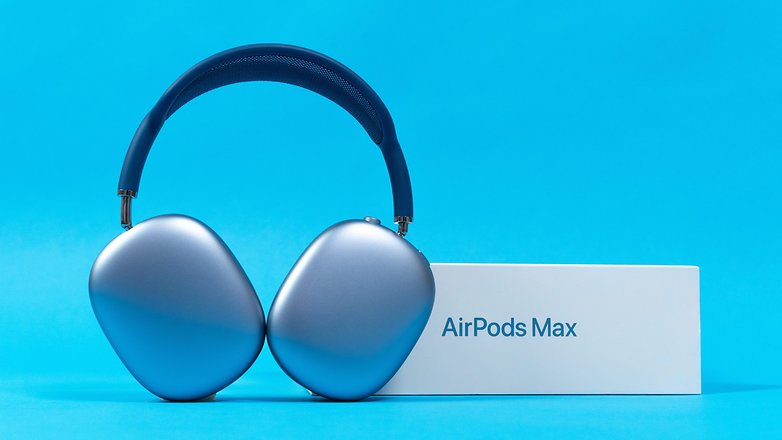 Meanwhile, Bluetooth 5.0 connectivity is a bit outdated while codecs are limited to AAC and SBC despite the high price tag. This leaves room for the AirPods Max 2 to bring a more efficient codec in the future, and perhaps a battery boost from the current 20-hour rating.
Unlike with a single white color availability for the in-ear models, the AirPods Max have five colorways with a two-tone styling for the headband and ear cups. Apple has integrated a digital crown for extensive controls and a standalone button for activating or deactivating the ANC function. However, the lightweight form might also be a major reason to own a pair.
Which Apple AirPods headphones are a better buy for you?
Before diving into the details of purchasing AirPods, let's first outline five crucial factors to keep in mind during the decision-making process. These considerations will not only help you determine the right type of AirPods for your needs but also ensure that you get the best sound quality, comfort, and functionality.
By carefully examining each aspect, such as over-ear or in-ear options, smart features, sound quality, ANC support, and battery life, you can make an informed decision and find the perfect AirPods to elevate your listening experience.
Over-ear vs. in-ear: Over-ear headphones offer better noise insulation and comfort, while in-ear models are compact but may be less comfortable over time. Battery life for in-ear models is typically 6–8 hours, so evaluate your usage patterns to choose the best fit.
Smart features: Look for extras like spatial audio in AirPods Max, which can enhance your listening experience, and be open to other features that can improve your daily audio interactions.
Sound quality: Higher-priced headphones generally provide better sound quality. Check driver size, material, frequency response, and Bluetooth codec support to ensure you get the most from your investment.
Active Noise Cancellation (ANC): Most Bluetooth headphones offer ANC to counteract ambient noise for a more immersive experience, making it an essential feature for those frequently in noisy environments.
Battery life: Over-ear models often have longer battery life than in-ear models. Ensure the battery life meets your needs, and consider quick-charging and wired options for added convenience during extended use or when batteries are depleted.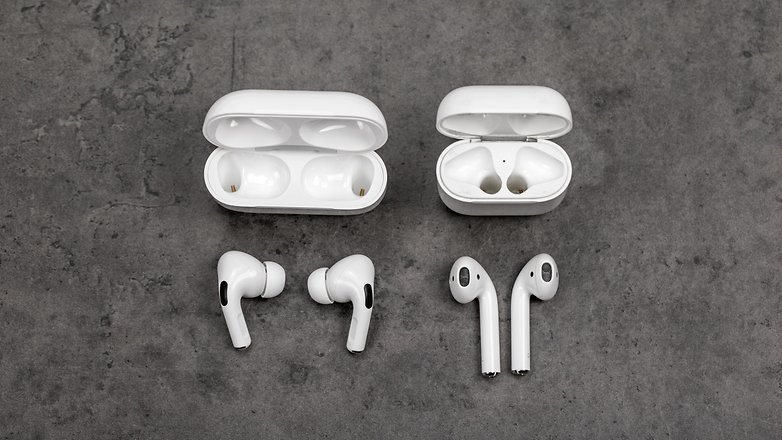 That said, for those people who don't want to spend more than a Benjamin, the AirPods 2 at $99 (with discount) could still give reasonable value for your money. With a no-frills setup, these are also the cheapest way to listen to Apple-made earbuds, although notably missing ANC and spatial audio.
If you long for an adaptive EQ or immersive audio through spatial sound, you can't go wrong picking up the AirPods 3 either. But for the price of $199 (with MagSafe) you will be spending almost double the reduced cost of the 2nd gen AirPods.
Slightly stretching your funds to $249 makes the Apple AirPods Pro 2 a better choice than the AirPods 3. We think the ANC and newer H2 chip which subsequently result in refined output are worth the price difference. If you keep an eye on our special offers page, you may occasionally discover these gadgets at discounts of up to 20 percent.
Going for the AirPods Max seems a rational choice for solid Apple fans who prefer first-rate sound and without minding the fair battery life. As an extra, these have the most distinct look and lightweight build among the high-end over-ears in the market. However, keep in mind that the upcoming Max generation is anticipated to launch either in the latter half of 2024 or the initial half of 2025.
Which Apple AirPods do you think are right for you and your budget? Do you prefer compact earbuds over unwieldy headphones? We'd like to hear your thoughts in the comment section.