LDAC, aptX, AAC... What's the best Bluetooth audio codec?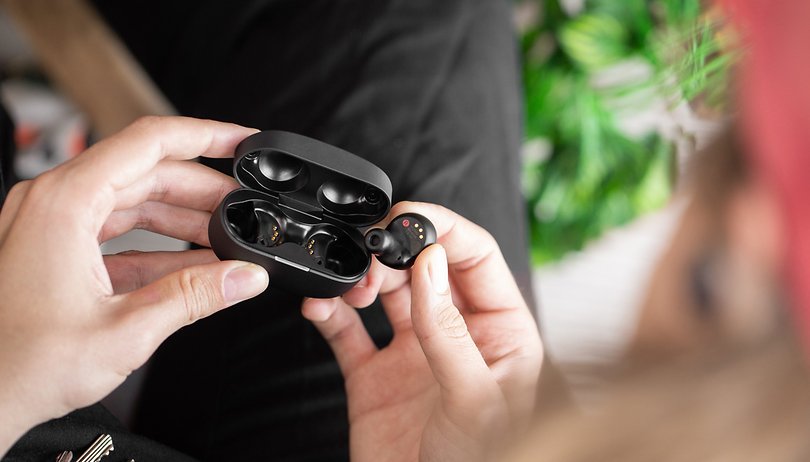 In headphone tests, you constantly read that the model does not support AptX and do not know what that means? Then you have come to the right place! NextPit explains the most important differences between the modern Bluetooth codecs used by different headsets and mobile phones.
The Bluetooth wireless standard has revolutionized the world of headphones. Cables are now more likely to be found in high-quality hi-fi setups or on cheap headsets that come with new smartphones. In order to transfer music via Bluetooth, however, the data packets must be compressed in the mobile phone and then unpacked again.
Audio glossary for this article
| Term | Application | Explanation |
| --- | --- | --- |
| Sampling depth | The codec supports sampling depths up to 24-bit. | The "resolution" of sound data that is stored in files. The more, the better! |
| Sampling rate | The sampling rate is 48 kilohertz (48,000 hertz, i.e. 48,000 times per second). | The frequency with which an analog signal is transmitted. |
| Data rate | The codec reaches 345 kilobits per second. | The amount of data transmitted per second. |
| Latency | The latency is 200 milliseconds. | The delay(lag) that occurs between signal transmission and signal output. |
This is precisely the point where opinions differ on current Bluetooth headsets. Depending on the audio codec, this compression and decompression can be lossless or result in a considerable loss of quality. To help you estimate how loss-free the connection will be when you buy new headphones, we explain below the most important Bluetooth codecs for you. These are:
Audio codecs you need to know:
Bluetooth transmission standards are complex, and since I want to keep this article understandable for as many readers as possible, I'll focus on the most important advantages and disadvantages. But feel free to discuss the details in the comments!
SBC
The SBC audio codec stands for "Low Complexity Subband Codec" and is basically the bare minimum among codecs. It is usually found in cheap headphones as it can be used without a license. The codec is part of the Advanced Audio Distribution Profile (A2DP). Although SBC is widely used, its compression causes noticeable quality losses.
SBC achieves a maximum of 345 kilobits per second at 48 kilohertz for wireless connections. Therefore, the codec is not suitable for music streaming. Another disadvantage of SBC is that the connection quality can drop more easily. If a headset only offers the SBC format, this is usually a sign that the sound quality is not the best.
AptX (HD)
If you find a logo for AptX or even AptX HD on the packaging of a pair of headphones, you can rest assured. The audio codec was developed by Qualcomm and the name stands for "Audio Processing Technology". It is characterized by higher bit rates and above all lower latency.
In the HD version, aptX supports up to 24-bit resolution, the maximum bit rate is 567 kilobits per second at a sampling rate of 48 kilohertz. AptX without HD offers a maximum of 384 kilobits per second at 48 kilohertz and a sampling depth of 16-bit.
While the latency of the AptX HD and AptX is between 170 and 270 milliseconds, Qualcomm still has a trick up its sleeve: the AptX LL, which stands for "Low Latency," achieves low latencies of up to 40 milliseconds. This is a real advantage, especially for gaming headsets or musical instruments.
Regarding mobile phones, a big problem with AptX is that Apple does not support this codec. So if you connect AptX HD headphones to an iPhone, you won't have any practical advantage. However, since AptX is backward compatible with SBC, you can still use the device.
AptX Lossless
Announced by Qualcomm in September 2021, the AptX Lossless codec promises lossless audio streams with CD-standard quality. While not equivalent to Hi-Fi/HiRes formats, as it offers 44.1 KHz at 16-bit, the company positions the new format as ideal for premium audio streaming services.
A recurring problem when talking about codecs, AptX Lossless requires support in both mobile and headset to kick in, but with no expectation of compatibility with the iPhone family.
AptX Adaptive
With AptX Adaptive, Qualcomm offers a sort of successor to AptX, which, however, is not yet found in many Bluetooth headsets on the market. As the name suggests, the codec is flexible and can switch between the advantages of the various AptX standards. It also offers a low latency mode which is especially suitable for mobile games and movies.
If low latency is not so important, AptX Adaptive achieves very high bit rates of 279 kilobits per second to 420 kilobits per second. Qualcomm specifies latency at just 80 milliseconds. In addition, AptX Adaptive is backward compatible with aptX and aptX HD. So if your device already supports AptX Adaptive, but your headphones only support AptX HD, you can still take advantage of AptX HD.
LDAC
If you want to further reduce losses when streaming music wirelessly, you should pay attention to the Bluetooth LDAC codec. LDAC was developed by Sony and can be found in current headphones such as the Sony WF-1000XM4 or the Sony WH-1000XM4. The codec offers a maximum of 990 kilobits per second with a sampling depth of up to 32-bit at 96 kilohertz.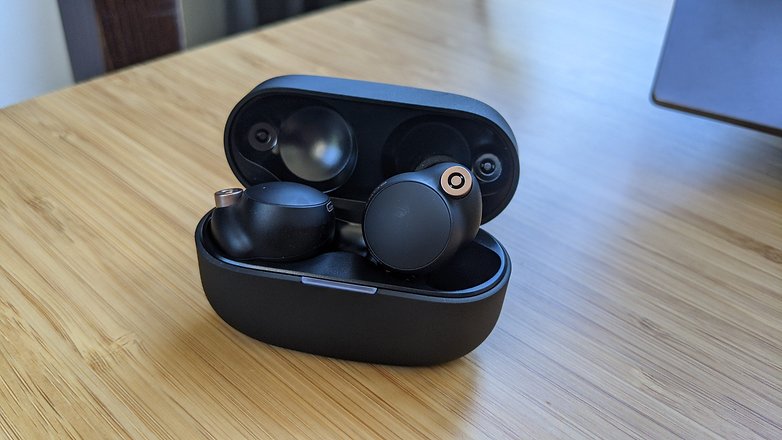 Since LDAC has been part of AOSP (Android Open Source Project) since Android 8.0, a large number of devices support the standard. If your headphones are compatible, you can find the HD quality option via LDAC in your phone's Bluetooth settings. However, the default bitrate for devices is not specified. In this case, you have to go to Android developer settings to adjust it on your device.
As you may have already noticed: Again, you won't benefit from LDAC-compatible headphones if you use an Apple device. But we will cover the best audio codec for iPhone owners later in this article.
LHDC
The LHDC codec is another standard with high bitrates. In theory, it has been ready since Android 10 to be integrated into system interfaces by software developers. In practice, however, LHDC support is not as widespread. Here's an example:
The OnePlus Buds Pro supports the LHDC standard and, in combination with the OnePlus 9 and OnePlus 9 Pro, offers better sound quality than many other Android phones. However, although the flagship line is compatible, OnePlus doesn't extend the support to its entire product range, which means cheaper models like the OnePlus Nord 2 don't feature the new feature.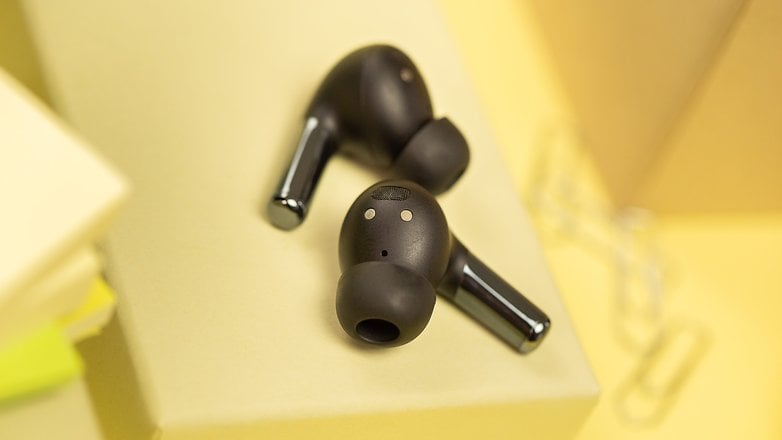 While LHDC is technically impressive, with bit rates of up to 900 kilobits per second in 24-bit definition and sampling rates of 96 kilohertz, the standard simply hasn't caught on. Not even after a few manufacturers partnered in September 2018, including premium audio brands like Sennheiser, Audio-Technica, and Edifier, chipmaker Cirrus Logic and mobile phone maker Huawei.
AAC
The abbreviation AAC stands for "Advanced Audio Codec" and describes an audio codec that is the standard on iPhones and iPads. However, this doesn't mean that Android devices or laptops don't also support the standard. While the technical side with 320 kilobits per second at 24-bit and 96 kilohertz don't sound particularly impressive, the quality of AAC is very interesting overall.
This is because AAC's file transfer is based on psychoacoustic models that consider at the time of compression what people can hear. Since this requires more processing power and power management works differently between Android and iOS, AAC provides better sound quality on your iPhone.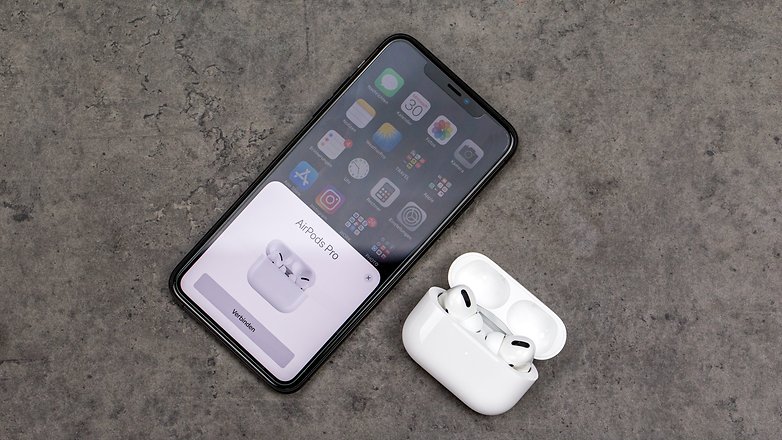 As the Soundguys website explains, AAC-compatible headphones are a clear recommendation for iOS device owners. For example, you can buy the Bose Noise Cancelling Headphones 700! As the quality under Android depends on many factors, you should pay more attention to the previous codecs if you don't have or intend to buy an iPhone.
LC3
Since Bluetooth 5.2, there is another new audio codec, LC3, which is still niche. However, I would like to include it in this article as it is basically the successor to the SBC codec. As Bluetooth.com illustrates in a video, LC3 can maintain higher audio quality at a lower sample rate.
However, LC3 is not really widespread yet and is currently more of an interesting promise for audio geeks. Now that we have dealt with the most important codecs, the conclusion deals with the question of what is the "best" audio codec.
Conclusion: is there a "best" audio codec?
In the world of technology, there is always a battle for "best". Complex relationships are often broken down and compared based on numbers. But just as a 108-megapixel camera doesn't necessarily provide "better" images than a 12 MP sensor, the same applies to Bluetooth codecs.
If you want to listen to a premium streaming service with as little loss as possible in 2021, LDAC might be a good choice. However, you will only enjoy the benefits if you have an Android device and may even have to change something in the settings. The AptX HD is considered a good balance between distribution and compression, but again the Apple loyalist audience is left out.
In summary, before dismissing a headset for not supporting a certain audio codec, it's best to try them out in practice or read reviews from those who have tested the headphones, like the ones you can find on NextPit. Seeking more sound quality always means taking a holistic view. And that's where audio codecs play an important role, but not the only one.