Hey Google..Why Don't YOU Start Paying For Android Updates!?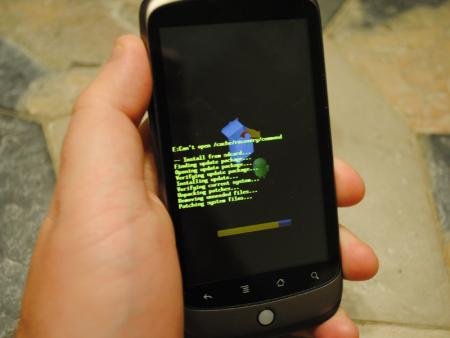 Imagine this conversation taking place between Google and Samsung: (Google) "Hey Samsung! You have sold over 20 million Galaxy S2 devices right? GOOD JOB. Tell ya what....yes, I realize that we pretty much give Android to you for free and allow you to make millions in sales, but lets take it up a notch. For every 500,000 Galaxy S2 devices you upgrade to Ice Cream Sandwich within "X" amount of time, we're gonna cut you a big $%& check. Would that possibly give you the motivation to help us out with this fragmentation issue?". Since we all know that money makes the world go round, especially for huge companies like Samsung, what do you think their response would be?
Last week I read an extremely good article from ExtremeTech that touched on the possibility of consumers having the option to pay for Android updates, which led me to write my own article discussing my views on the possibility. The community had a lot of good comments in regards to this issue, and I completely understand that it is a complex and somewhat (possibly) over exaggerated issue. I felt that with so many people paying sometimes hundreds for a Windows update, why not 10 bucks per Android update to give manufacturers some incentive to update devices faster? I mean fair enough, Samsung makes PLENTY OF MONEY from Android, so why should they make more? I get that argument, and I do agree that it seems like Android manufacturers are making way too much profit while at the same time making consumers wait way too long for updates. But what about if Google, who generates BILLIONS of dollars per year in search revenue from mobile devices alone, were to incentivise Android manufacturers to speed it up a bit by paying them to implement updates faster?
This is exactly what Emil Protalinski discussed in a really good article on Zdnet (credits and link below) yesterday, and it really got me thinking. If ANYONE should be paying for updates, why the consumer? Yes, people pay for Windows updates, but it has ALWAYS been that way. Even if paying for Android updates were optional, it would have needed to have been implemented more from the beginning, as it seems a bit too late to introduce this idea now. But Google on the other can not only afford it, they could EASILY afford it, and they have plenty of things to gain by keeping Android up to date as quickly as possible across devices.
Again, this is a drastic measure, but the update process for Android needs a more drastic solution. What do you guys think? What if the big G would start throwing money at manufacturers to update devices and supporting the consumer directly by taking the responsibility to put pressure on them (manufacturers) directly? Could it help to end fragmentation, or would it simply lead to other issues?
Picture credits: talkandroid.com