5 New year's resolutions every Android user should make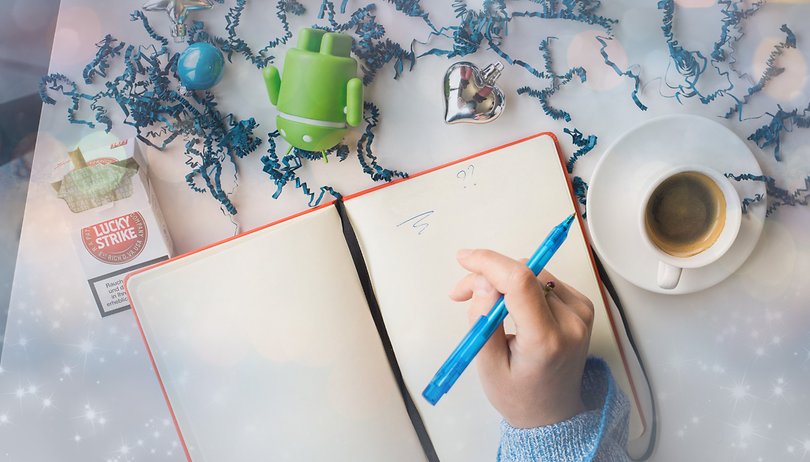 The new year has finally arrived, so it's a good time to take stock of your priorities and get on track for the next 12 months. I've spoken to several editors in the AndroidPIT office about what they plan to do differently in 2018 and we want to share our tips with you. Without further ado, here are the five new year's resolutions we believe every Android user should make.
1. Back it all up
Most of us have had at least one brush with disaster because we didn't back up our data, but it doesn't have to be this way. Setting up automatic cloud backups takes just a few minutes and will save you a lot of trouble if you lose or destroy your phone. Furthermore, it may be the easiest new year's resolution on this list since it doesn't even involve starting a new habit.
You've just captured a bunch of priceless memories with your smartphone this holiday season, and the best way to back them up in my opinion, is with Google Photos. It will automatically back up an unlimited number of high quality photos from your phone for free. For your messages, WhatsApp has an easy to use backup to Google Drive feature. And, for all your other files, set up a service like Google Drive or Dropbox on both your PC and smartphone. Double check that these are synced regularly, and you'll be covered in case anything happens to your phone.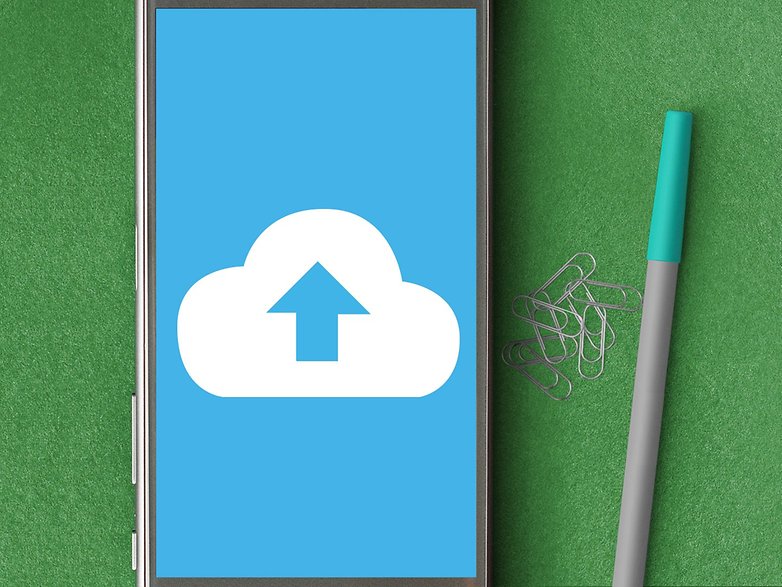 2. Make privacy a priority
In the new year, several of my colleagues and I intend to make privacy a priority for our digital lives. The controversy around OnePlus spying on its users certainly put this important topic at the front of our minds. So, we suggest some of the following tips. Search your phone's settings and disable any background analytics. Use VPNs and incognito mode as often as possible. If you don't have a VPN yet, check out these options in our AndroidPIT Deals Store. And, check your social media and Google accounts to see if unwanted apps have access to them, then limit the access accordingly.
3. Break free from the contract
Instead of renewing your cell phone contract this year, consider other options. Even if you like your carrier's coverage or data speeds, you probably aren't happy with your contract terms. The big four carriers are well known for their exorbitant pricing, and even if you manage to get what seems like a decent deal, it's hard to escape the small print and fees that sneak up on you after you sign the dotted line.
This year, say goodbye to your long term contract. Choose flexibility and fair prices based on your usage instead. If you go prepaid, you can even stick with your network by picking the right MNVO (mobile virtual network operator). For example, Boost Mobile uses Sprint's network, Cricket uses AT&T, MetroPCS uses T-Mobile and Total Wireless uses Verizon. Through these operators you can get great deals, like Cricket's $40 per month 5 GB data plan, and quit anytime you want. The only drawback is the lack of device subsidies, but you can still get financing at places like Best Buy if you want to buy a new phone without paying upfront.
4. Focus on what matters
At AndroidPIT, we obviously love smartphones. But even we know that there comes a time to put the gadgets away and spend quality time with our loved ones. One way to keep to this resolution is by installing a special app that blocks distracting apps, locking you out of your phone when the urge to check Facebook strikes. One such app, ClearLock, does just this. I can say that it effectively boosts my productivity during study sessions. Give it a try and get more out of your work, study or family dinner time.
5. Take full advantage of your smartphone
You probably paid hundreds of dollars for your smartphone. Are you taking full advantage of that advanced piece of tech in your pocket? In this spirit, my colleague, Luca, is planning to ditch his DSLR in favor of his cell phone. Since smartphone photography and video has become so advanced, there's a case to be made that the DSLR could be redundant for some (but not all) needs now. Shooting YouTube videos, and even editing and publishing them after the fact, can now be done completely on a smartphone without touching a PC. With RAW mode, log videos and manual controls, smartphone shooting is finally fun. If you're still using your phone the same way you did two or three years ago, it's time for you to dig in to your smartphone's manual and find out what you can accomplish with it now that software and hardware has taken some steps forward.
What's your 2018 resolution? How will tech affect your upcoming year?