List of Devices Confirmed For The Jelly Bean Update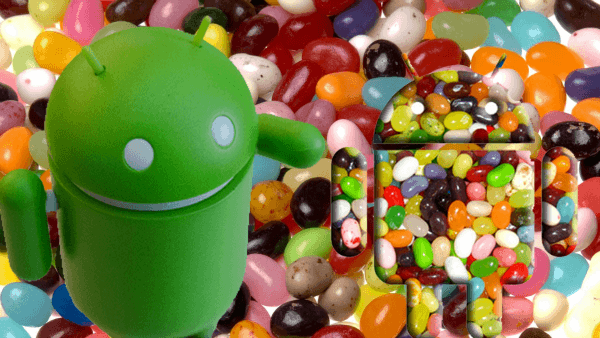 As you can imagine, a question we hear pretty often around AndroidPIT is "when is my phone gonna get Jelly Bean??". As much as I would love to tell everyone that we know when/if every device will receive it, I can't. However, what I can do is provide a list of devices that have so far been confirmed for the update, along with the names of some that will not be receiving it, and some guesses on phones/tablets that we would expect/imagine/hope to receive the update to Android Jelly Bean.
Google Nexus Devices
No brainer here folks. The Galaxy Nexus, Nexus S, and Nexus 7 (incremental update I believe) are all in the process of receiving the Jelly Bean update. This is one of the reasons I really enjoy owning a Nexus device.
Samsung
Samsung plans on pushing Jelly Bean out to the Galaxy S2, and Galaxy S3. Oddly enough, we haven't heard much in regards to the update coming to Samsung tablets yet, but owners of Galaxy tablets have a lot of options on XDA Developers when it comes to Jelly Bean. Samsung hasn't made any public statements regarding the updates yet (most of our information has come from Sam Mobile), and although we have no direct confirmation, updates for the S2, S3, and Galaxy Note certainly seem realistic.
HTC
HTC has publicly stated that the Desire HD.
Asus
Asus has also officially confirmed which devices will receive 4.1, and recently stated that the Eee Pad Slider, Transformer Pad 300, Transformer Prime, and Prime Infinity will all receive Jelly Bean. Since Asus built the Nexus 7 for Google, many expect them to be one of the first (and quickest) to roll out the update to the rest of their tablets.
Motorola
Motorola has already begun rolling out the update to the Motorola Xoom, but have so far been very hush hush about which other devices will or will not receive the update. That being said, Google now owns Motorola, and for no other devices (besides the Xoom I mean) not to receive the update would certainly be a bit odd. Although we have no official confirmation, I would expect to see Jelly Bean updates for the Atrix 2, Atrix HD, and Droid Razr Maxx.
LG
LG (as we can see from yesterday's report) has never been a company known for being timely with updates. That being said, they have announced that "all compatible phones from our 2012 range and beyond" are slated to receive Jelly Bean. No device in particular was named, but updates for the Optimus 4X HD, Optimus 3D Max, and Optimus L7 seem very realistic at this point. But even if you happen to own any of LG's newest devices, don't hold your breath waiting for the update, as LG doesn't plan on rolling them out until the last quarter of 2012 or early 2013.
Sony
Sony has been very mum so far in regards to Jelly Bean, but have confirmed on their Facebook page that no 2011 devices will receive the upgrade. It's very hard to comment on which devices Sony will most likely update, but I would image the Xperia S, Xperia U, and Xperia P (possibly the Sola) would all be in line for the update. UPDATE: Sony is now saying that the reports of 2011 devices not receiving the update are false, and are currently "investigating" the possibility of them receiving the update (via Phandroid).
Acer
Acer has also publicly stated that the "company's tablets will be updated to Android 4.1", but haven't been specific on exactly which models. The Iconia Tab A110, A200, A510, and A700 all currently run Android Ice Cream Sandwich, making their chances of getting the update seemingly positive.
Tread Carefully
While many might not be satisfied with the amount of phones on this list, keep 2 things in mind: The list is growing, and the OEM's are being careful with public statements regarding updates. In other words, what they say in regards to updates can change for the better or for the worse.
I just hope that Google and Android OEMs make more effort to update older devices this time around, and spread the JB love as much as they can!
Additional data from Android Authority & Webtechpoint
Picture credits: sitesgadget.com