Android Jelly Bean: Offline Voice Typing, Google Now and So Much More!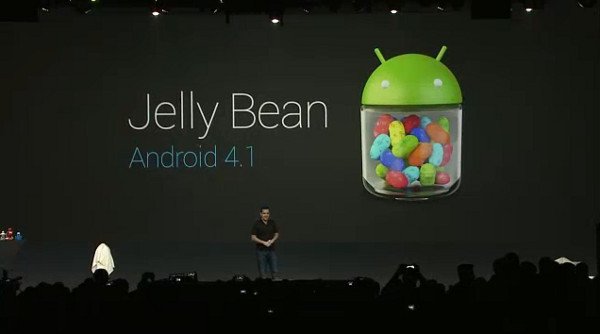 Google has officially announced the long awaited Android Jelly Bean, which now brings Android to version 4.1. Jelly Bean brings a LOT of enhancements and a TON of features that Android users are going to absolutely go nuts about. What kind of changes? Notifications, voice search, search in general, UI, widgets, camera, and so much more.
Google just filled us in on "Project Butter", which is used to enhance Jellybean. Triple buffering was added, framerate was drove up to 60FPS, touch responsiveness was improved, and the entire UI was tweaked for speed. It will not only "feel a lot smoother", but will even be able to predict where your finger wants to land on the display.

Widgets were also revamped. When widgets sizes are being adjusted, apps on your homescreen will automatically "move" in order to make room for them.

Android notifications, as perfect as they already are, now show more information. They can now expand and collapse, and are now customizable and even EASIER to view. You even have social sharing options directly within the notification. The video showing this off was VERY impressive.

The camera has also been improved (new animations added), and allows you to review photos you've already taken in a MUCH faster manner than you could on Ice Cream Sandwich.
But what is Google known for? Search of course, and it has also been revamped for Android. It has a new UI, is faster, and introduces a "knowledge graph" to easily display information. Voice search is now, well, SIRIously AMAZING is all I can say. It sounds like a HUMAN, and not like a computer's voice. It's also FAST.

Google also introduced a seriously EPIC feature called "Google Now" to use your search history, calendar, and other information to figure out if you're going the quickest way, when the bus is coming, how long it takes to walk there, what the restaurant you're sitting in is best known for, what the score of the game is of your favorite basketball team is, how far away that meeting is with your client is, and so much more. I was actually so blown away from the live presentation of Google Now that I could barely fathom how much this feature could actually change the way we live. It's really incredible.

Android Beam also got some love, and 2 new features were introduced: instant pair to another device by tapping, and one tap sharing.

Predicted text was also improved, and voice typing was revamped to where it can now be used OFFLINE (EPIC WIN). Gesture mode was also introduced, which will make things much easier for blind users.
Google is confident that this is the fastest version of Android yet. "Every corner of Android was touched" according to the opening keynote address, and the improvements will be seen not only in applications, but more so in day to day use. The Galaxy Nexus, Motorola Xoom, and will be receiving OTA updates to Jelly Bean in mid July, and the SDK is available now from Google's developer website.
Here's a video of Android Jelly Bean in action (Youtube link here):
Amazing stuff guys! What do you think about the changes? Let us know in the comments below!