Lollipop fails: the 5 worst things about Android 5.0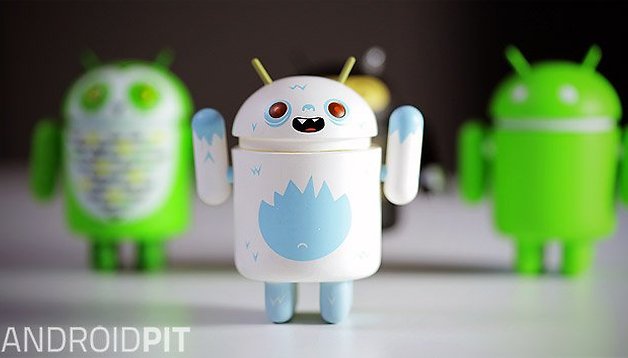 Android 5.0 Lollipop is here and we really, really like it. It improves upon its predecessor in a number of key areas, and the overall experience is a lot more fluid. But it's not perfect. There are a few aspects and features of Lollipop that are just a little sticky; they aren't exactly gelling with us. Actually, they're driving us crazy. Here are the 5 worst things about Android 5.0 Lollipop.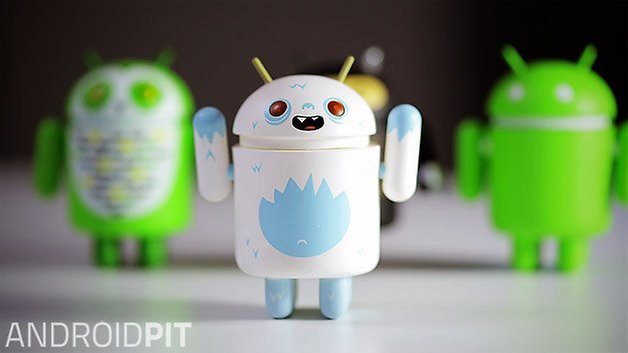 The recent apps card stack
Android 5.0 Lollipop displays the most recently opened apps in the form of a card stack. We understand that this design can be practical, and it feels kind of nice to swipe through the stack. However, there are reports that users have experienced a system slow-down if too many cards are open, even if its working fine for us.
Sure, you can still swipe them away manually, but Google has clearly designed it so that the cards will remain: they aren't even deleted after you restart the device. What this means is that, in a worst case scenario, this view will display as many cards as you have apps installed on your phone - potentially hundreds of cards occupying system memory. It not only makes navigating through the page laborious, but it could also reduce performance.
The other added side-effect is that it's sometimes just quicker to find a recently used app on the home screen or in the app drawer, because in the deck it is hidden amongst dozens of others. In the end, the recent apps stack can make life more difficult, rather than easier.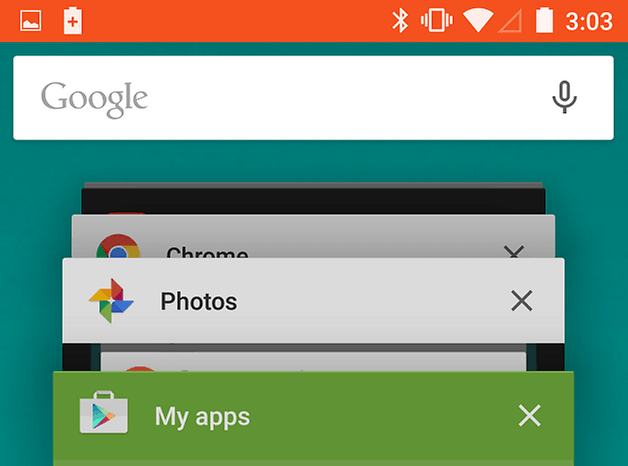 Chrome tabs in the card stack
This one is pretty great, as far as failures go. It relates to the Chrome Browser and Lollipop's use of cards. By default, tabs in Chrome will appear alongside recent apps in the card stack. It can still be used in the traditional manner, with tabs being managed by the button in the upper right corner of the browser itself, but this is an optional setting (go to your Chrome browser settings and switch "merge tabs and apps" off if you want to use it like this).
Google makes it clear when starting the browser for the first time that it wants you to manage your tabs in the recent apps deck in the future. But why? When I'm in the browser, I want to see my tabs at a glance, I don't want to see them jumbled in with recent apps and whatever else I've been looking at on my device (because Chrome tabs are not clustered together in the recent apps list). This idea just seems ridiculous and makes navigating to recent tabs unnecessarily time-consuming.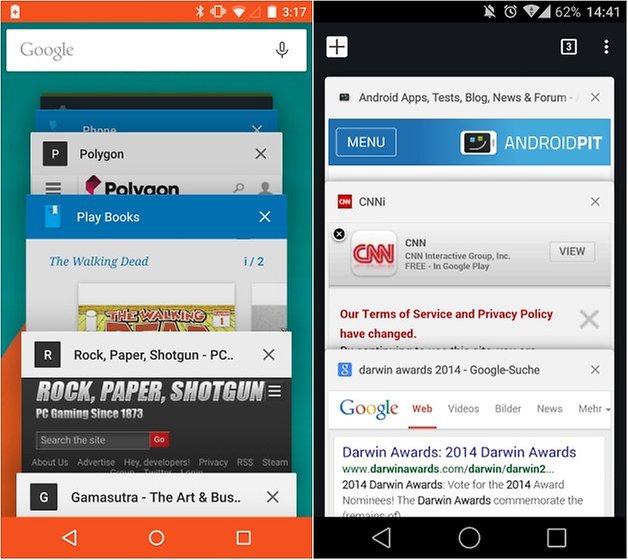 Putting Lollipop on silent mode
Have you ever tried to turn your phone on silent mode just by pressing the volume down key? It was quick and easy and wonderful, right? So why the hell can't we do it anymore! Now we have an admittedly personalized, but undoubtedly more convoluted system, involving going through several screens into your notification settings to silence your device.
The classic silent mode is gone, and while the device can still be made completely silent, this also removes the functionality of the notification LED! What's worse, the notifications aren't even displayed once you unlock the phone. In our tests, we had to go to open the relevant apps to find recent notifications (please correct us if we are wrong here) and it's totally impractical.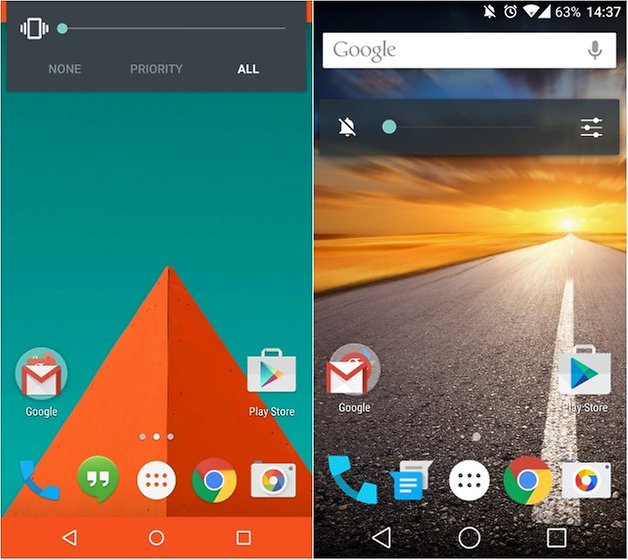 The quick-settings drop down menu
In Lollipop you can now pull down the quick-settings menu from within the notification menu. Cool right? Nope. Whereas you were once required to slide the menu down, then tap on the quick-settings icon, now you can swipe the menu down, then swipe it down again, to do exactly the same thing. This is not merely a solution to a non-existent problem, it brings its own annoyances too.
Google actually teases you, yes, teases you with the prospect of a completely accessible quick-settings menu in a one finger gesture! Watch as you drag down the notifications menu how the quick-settings will come partially in view, but always just out of reach.
Of course, we can still access the Quick Settings using a less intuitive two-finger swipe, but would it have been technically unfeasible for the system to recognize whether notifications are there or not? So if there's no notifications present, a one-finger swipe would take your straight to the quick-settings?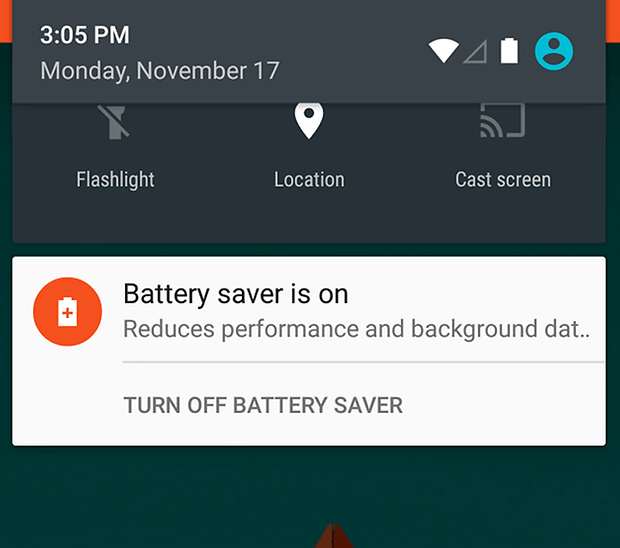 The power button menu
Google has removed the airplane mode from the menu that appears when you hold down the power button. As it can still be accessed in the quick settings, it's not such a big deal, but we find it unfortunate that Google has not taken the opportunity to expand the possibilities of the power button.
Some manufacturers of custom ROMs (like Cyanogen Inc, for example) give the option to reboot, adjust volume settings, even take a screenshot from there. We aren't entirely sure why Google has gone in the opposite direction and this seems like a step backwards. I mean, I know it's called a power button, but did Google have to take it so literally?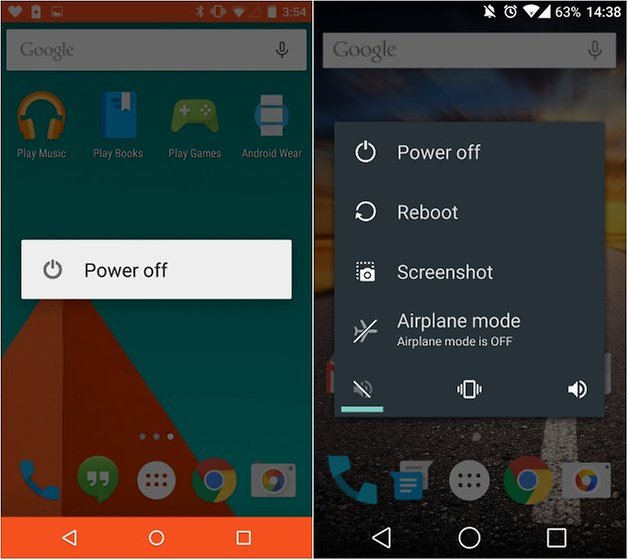 We do recognize how incredibly ''entitled'' these complaints make us look; so take them for what they are. We're here to cast a critical eye on smartphone technology, Google is a big boy, and we're sure it can handle our complaints, they are only small ones after all. But they are still legitimate for what is meant to be an evolution.
These are just the things that have bothered us after our first look at Lollipop, but, just to be clear, overall we are huge fans of it. Still, we would be very interested to know what your thoughts are on the subject, so let us know in the comments below.
Based on an original article by Stephan Serowy for androidpit.de.