Android 4.3.1 silently rolls out to LTE Nexus 7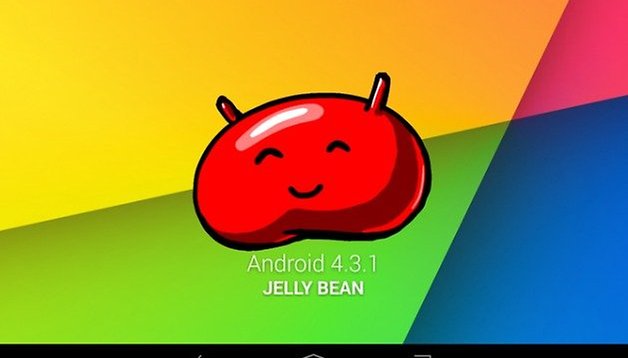 Like a thief in the night, a new update to Google Keep appears and apparently some changes to the restricted user profiles settings.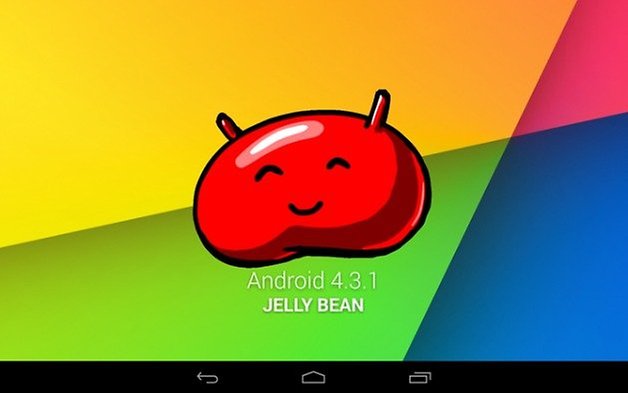 If you simply can't wait to get in and poke around, you can head to the following locations to grab the firmware you need and sideload it onto your Nexus 7:
signed-razorg-JLS36I-from-JSR78D.zip
signed-razorg-JLS36I-from-JSS15J.zip
signed-razorg-JLS36I-from-JLS36C.zip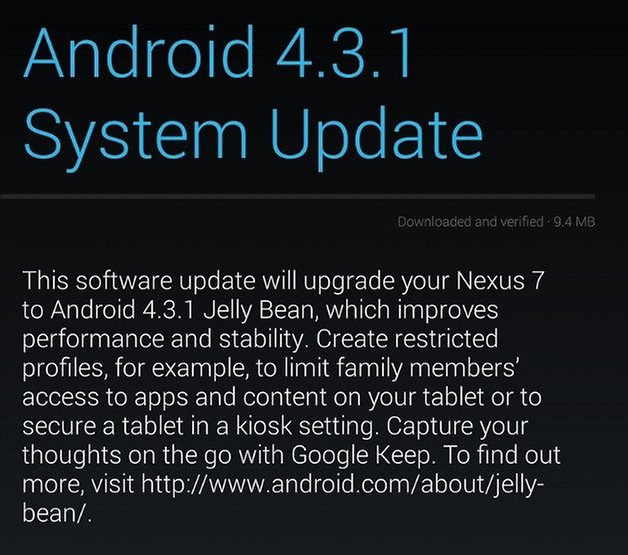 While Google has made minor patches to the 4.3 firmware previously (multi-touch, Wi-Fi etc), they haven't previously changed the version number, so there must be something a little more significant in this update, although it is a tiny increment number. We'll update this article as soon as we get the update and play around with it some more.
Have you got the OTA firmware update yet? Flashed it instead? What have you noticed?