What's The Deal With Roboto?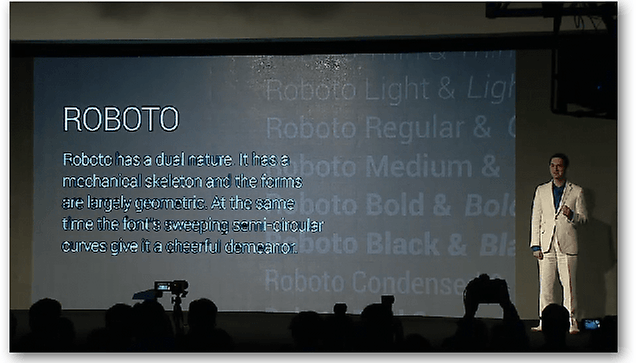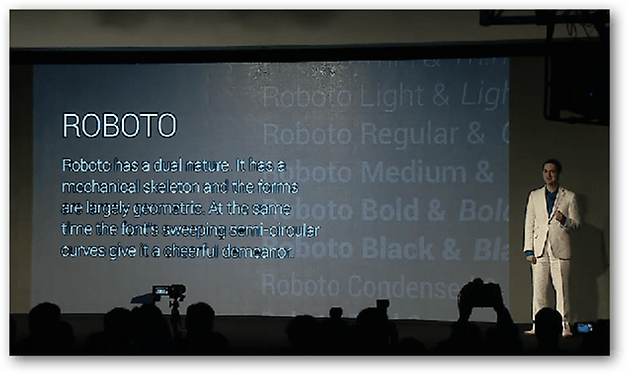 During the Galaxy Nexus' Live Blogging event, we were treated to not only a new phone and a new Android version but also a brand new font–Roboto–, which, if you took the presentation for brass tax, was just as revolutionary and zeitgeist changing as the new Android incarnation itself. Now I'm sure, when presented with a blazing new Android flagship and operating system, it's hard to get excited about type face but Google seemed to think it was so important that Matias Duarte, Director of Android operating system User Experience, recently took to Google+ to explain the inspiration for the new Font. So will the Android Community say Domo Arigato to Roboto? Or will the reaction be a resounding 'meh'?
Out with the old, in with the new
Droid has been the standard go-to font set since Android's inception back in 2008 and it's been a faithful companion during Android's worldwide expansion. So, why would they get rid of one of their key design elements so late in the game? The way Mr. Duarte explains it, Droid is yet another casualty of hardware producers amazing advancement.
In the year since the Nexus S took over as reigning Android boss a lot has changed. A 480 x 800 resolution just doesn't cut it in a market where true HD resolution is now standard on most coming devices. Droid was designed with lower resolution/ pixel density displays in mind and as the industry moved on, Droid wasn't aging well.
To quote Mr. Duarte,
Droid is a great font family which served Android well over the years, but it was designed and optimized for screens that were much lower in pixel density than today's HD displays. To be legible at smaller sizes, and to avoid turning to anti-aliased grey mush, the letter forms had to be quite dramatic.
But with the current crop of high resolution displays, the Android designers could free themselves from the more boxy constraints of previous graphical systems resulting in Roboto's more streamlined form.
Another benefit of the added attention to the font was the development of the "Magazine UI" which used the attention grabbing character of Roboto to allow developers to drop many of the clunky design elements that hampered older Android distributions including "boxes and bevels, dividers and other structural crutches"
So, there you have it. But the question was, was it worth the effort? Can a font make an operating system or is this much adoo about nothing? Let us know what you think in the comments or hit up our forum.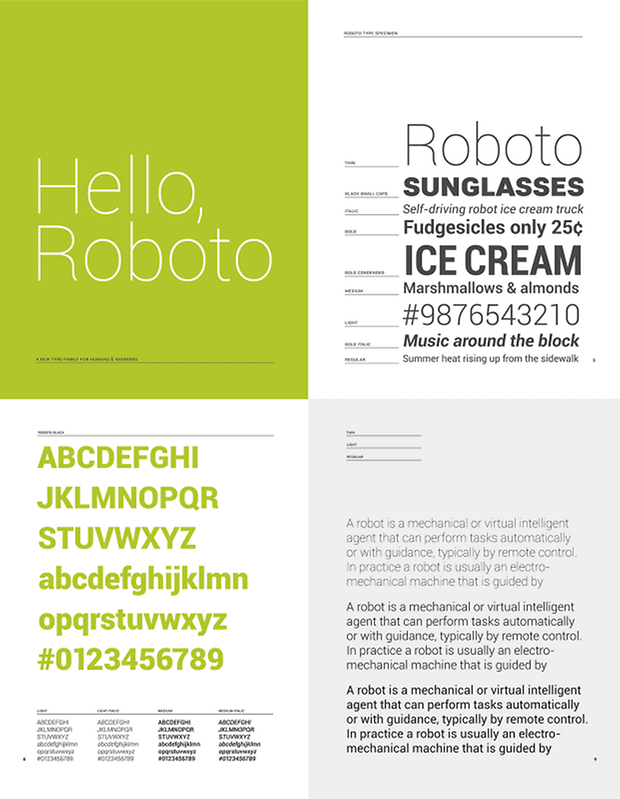 Related Android 4.0 ICS News: