What is Rooting? - AndroidPIT Modder's Guide Episode One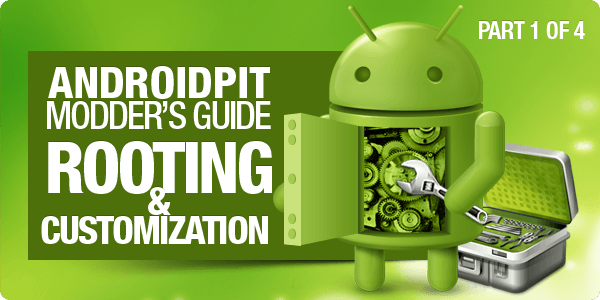 NEXTPITTV
Anyone who's ever owned an Android phone or tablet has most likely saw the words, "root", "ROM", "kernel" or "bootloader". Since more and more handset makers are now on board that "shipping with an unlocked bootloader" train, we have decided to introduce on all new rooting and modding section at Androidpit.
In today's episode we cover the basic topics of rooting:
What is Rooting?
What are the important aspects of rooting?
What are the pros and cons of rooting?
What is a custom ROM?
So firstly, what is rooting? Simply put, rooting your phone or tablet is a way of gaining full access to your phone. You can almost compare it to being on a Windows PC...if you're logged in as a user, you won't have as many rights and privileges as you would if you were logged in as an Admin. So in a way, you can say it's comparable to having full administrative rights for your phone or tablet.
As you will see in the video, some pros and cons of rooting are also discussed. A few pros of rooting is that in gaining full access, you will be able to install custom ROMS, install themes, overclock your processors (for specfic devices of course), apply lag fixes, gps fixes, and so much more. You can also remove the skins (Sense, Touchwiz, ect) if you don't wish to have them, and even install newer versions of Android on devices that didn't get the official update!
The cons of rooting in my opinion are very few. The biggest con is that if you don't follow exact instructions, you can destroy your phone or tablet. Please remember that while rooting is relatively safe, there are risks involved, and Androidpit is not responsible if you destroy your device! With that being said, I have rooted at least 20 phones/tablets, and haven't bricked (destroyed) one yet. Another con is that this can void the warranty on SOME devices. I say some because in 2011 and this year, most manufacturers are shipping their devices with unlocked bootloaders, meaning that we're free to play as we please. Please check details on your device for more details on this. The beauty of it is, the vast majority of devices can also be unrooted.
Finally, custom ROMS. Custom ROMS are optimized versions of the ROMS that come on our devices. The entire OS is essentially ripped out by developers, re-optimized and tweaked, and made to run as smooth as possible on your device. There are lots of these ROMS available from LOTS of different sources, and we'll also get into discussing device specific ROMS later.
This first video provides basic definitions and terminolgy that you'll need to know about before rooting your phone. Its also important to be aware of the pros and cons of rooting, as they both have advantages and disadvantages. After discussing those, we'll go into discussing custom ROMS and a little information about what they do and how they do what they do. All this in the video below!
We hope you enjoy the video, and stay tuned tomorrow for our detailed video walkthrough of how to root a Samsung Galaxy SII!