[Video] HTC Rezound– New Dual-Core Beats Phone To Lead Charge in America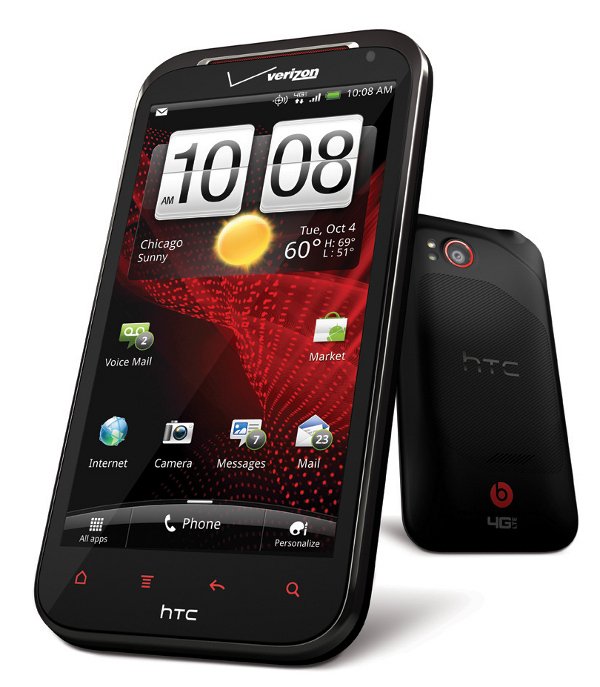 Sensation with Beat Audio device, which recently impressed the English Android community. So, what is the new HTC Rezound and how does it match up with other HTC devices currently on the market?

An HTC Smartphone in every pocket
HTC's business strategy seems to come from the carpet bombing school of thought. Instead of focusing on one super flagship model to carry their brand, HTC has launched 18 android phones in this year alone which brings their device total to somewhere around the low 40's. While it is a risky strategy as the development of each individual smartphone involves tens of millions in investments, the gambit seems to have paid off. Q3 of 2011 was HTC's best netting them almost half a billion dollars in profits.
But with so many phones on the market, it's easy to lose track in the hordes of HTC devices currently making the rounds. Optically, the HTC Rezound looks almost identical to the HTC Sensation XE which debuted in England a few weeks ago. Is the Rezound identical to the Sensation XE? Or has HTC developed a new phone for the American market?
America finally gets nice things
After the long wait for the Samsung Galaxys S2, it feels good saying this; the HTC isn't a nerfed rehashing of older technology that has been available internationally for months. Rather HTC has taken their European offerings and suped them up for their American release. While the Rezound could be mistaken for the HTC Sensations XE's twin, it's packing some serious improvements in the technical department.
While the screen may have the same dimensions, the Rezound has a native HD resolution of 1,280x720; easily beating the 540x960 resolution on the Sensation XE and bringing it in line with the Samsung Galaxy Nexus due to launch in the US later this month. It's a similar story with the Rezounds internal memory. At 16 Gb it's four times the XE's 4Gb.
The processors and Beats Audio system are identical but the Rezound has one last trick up its sleve helping it pull ahead of it's English relative: a full gigbite of RAM vs. the XE's paltry 768mb.
But you decide for yourself
Of course if you're still trying to decide, if this is the phone for you, then check out the hands on videos below. Personally, I was a bit skeptical that the Beats Audio system was really worth the stocked-up price tag but after getting to try it out for a week or two last month I have to admit, Beats does make a difference and it's hard to listen to music on a normal smartphone after having an HTC device.
Related HTC News:
[Video] Something For The Ladieessss! HTC Rhyme Takes It Off In Unboxing Video