[Video] Droid RAZR Gets Tested for Water Resistance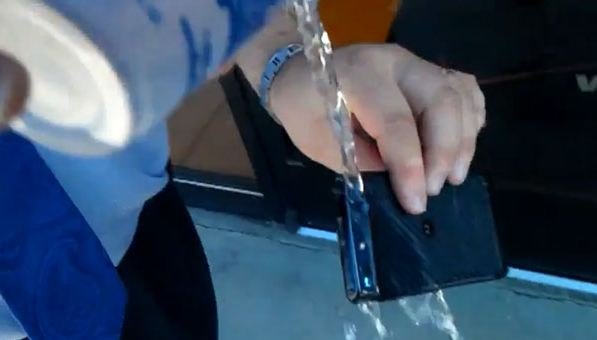 Besides being a mere 7.1mm thick and featuring Ice Cream Sandwich soon after launch, the Droid RAZR and razr accessories have another claim to fame: it is touted as being completely splash-resistant. But how well does the phone actually hold up after a good dunk?
In the video you will see below, the device seems to hold up fairly well. After being drenched in a cup of water, the phone quickly springs back to life. While it takes a few tries to open the lockscreen, we think this has more to do with the fact that it's hard to activate a touchscreen with wet fingers than anything else.