Samsung Galaxy Tab 10.1 Okayed By FCC with T-Mobile markings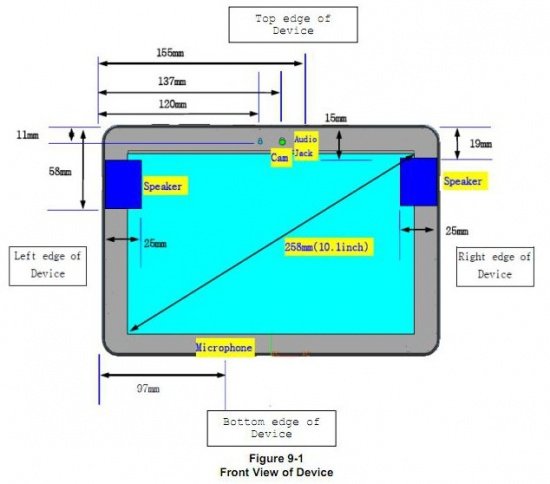 A T-Mobile brand Samsung Galaxy Tab 10.1 has passed though the FCC with round corners and all. The Korean Tablet PC was waved through with bands from both T-Mobile and several Canadian carriers for good measure. The new American version of the popular Android Tablet PC will feature 4G connectivity, which should help attract consumers not wanting to be constrained by constantly looking for a WiFi signal when on the go. The American versions will support both 1700MHz AWS and the more common international 850/1900 GSM/HSPA bands.
Though Samsung has faced constant and increasingly successful legal pressure from Apple due to design similarities between the iPad 2 and the Galaxy series, Samsung has chosen to leave the design of their flagship Android device unchanged for it's latest release. Most recently, a German judge up held a ban on import and sales of the Galaxy 10.1 Tab in Germany.
Related Samsung News:
Is Apple Lawsuit Destroying All Hope Of Converting Android Fans?