[Rumor] The Flexible Samsung Skin Phone is Real – And Coming Soon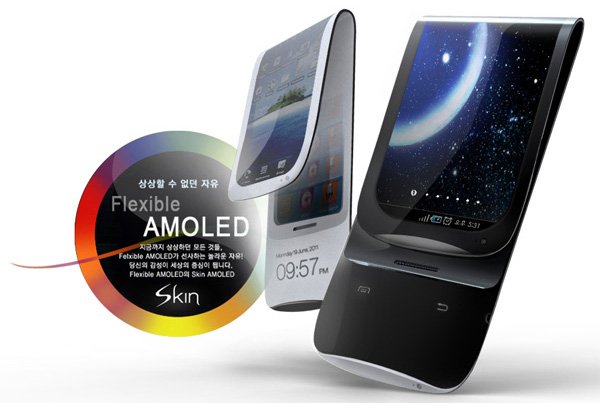 Well, either our source has gone apewall or the Flexible Samsung phone is really coming soon to a store near you.
Some back story: a few weeks ago, we wrote about the Samsung Galaxy Skin, a flexible phone that could, theoretically, be wrapped around your ankle or used even as a projector. The internet loved the story so much that it ended up on the front page of Reddit for a few hours.
This technology was first revealed at CES in 2011, and now the International Business Times says the phone – or something like it – may debut in the second quarter of 2012.
I'm still a bit unsure of this, and think even that maybe the International Business Times made the epic mistake of seeing a concept phone and thinking it was a real phone, but, as rumors go, this one is delicious.
And at least we found some video we hadn't seen before of the screens being folded. Wow!