Motorola XT928–4.5" HD Display And 1.2 Ghz Dual Core CPU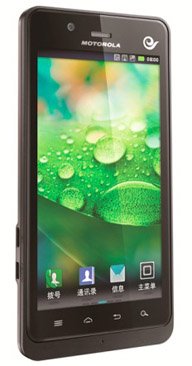 One again Motorola is giving China first class treatment; A new Android handset is destined for fasting growing market in the world and the numbers do impress. But there is hope. Rumours are surfacing that the Motorola XT928 might just be popping up at a vendor near you.
The Motorola XT928 sports a 4.5" Gorilla Glass display running at 1280x720 resolution, 1.2 GHz Dual-Core processors with 1 GB of RAM and a 13 MP camera. The Android smartphone is due for a December release and should come loaded with Android 2.3 though a quick update to Ice Cream Sandwich should already be in the works.
As with most current generation Motorola devices, the XT928 will come equipped with Motorola's Webtop application allowing the handset to be used as a laptop replacement when combined with Motorola's new lapdock accessory.
If the screen shot above looks familiar to some, it's because we reported on the XT928 a couple of weeks ago. At that point it was being billed as a RAZR knock-off but it seems that the XT928 is a completely separate device. While there are no definite plans to release the handset to the rest of the world, there are rumors pointing to an eventual American release so, Motorola fans, keep your eyes peeled.
Related Motorola News: