Microsoft offers first Google Android mobile phone app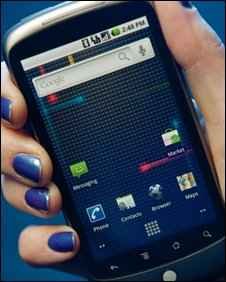 Microsoft has made an application that works with Google's Android phone.

Called Tag, the free software uses a handset's camera to turn it into a mobile barcode reader. It is the first application Microsoft has made for the Android operating system - one of the key rivals to Windows Mobile.
Android is among the last to get the Tag application which is available on Windows phones, the iPhone, Blackberry and Symbian handsets.
Using Tag and similar programs, barcodes can become coupons that link people to websites, pass on information or give visitors a discount in an online store.
Releasing the application for Android continues Microsoft's program of making software for rival phone firm. In December 2008 it produced its first iPhone app, called Seadragon, and followed it up in early 2009 by releasing Tag for the Apple handset.
Apple has the most mature mobile apps store. In early January, Apple said more than three billion applications had been downloaded from its store.
Microsoft's launch is made against a background of greater co-operation among operators on phone software.
In February, 24 of the worlds largest mobile network phone operators banded together to create the Wholesale Applications Community. This will try to make it easy for application developers to make and sell phone applications.
It is widely seen as a move by operators to wrest control of the lucrative apps market away from software firms and phone makers.
Microsoft recently unveiled a revamp of its mobile operating system called Windows Phone 7 Series, which will be publicly launched later in 2010.