Like a Second Skin – The Flexible Samsung Phone from the Future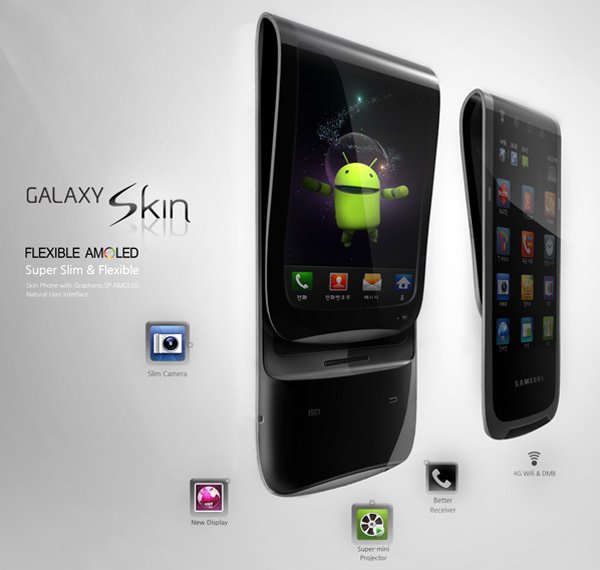 At this year's CES in Las Vegas, Samsung revealed a new, flexible AMOLED screen that portrays vivid images on a flat, bendable display. These screens also happen to be very energy efficient and unbreakable - quite the feat! Aesthetically, they look amazing, an almost Dali-esque, surrealistic view of our phoning future.
Yesterday we received a series of promotional images of a flexible AMOLED display designed by Keyon You. This fantasy phone can be shaped into the form of a boombox or projector. Or perhaps you'd rather a stand-alone clock for a phone. With a bendable AMOLED display, the possibilities are endless.
Keyon You's concept phone is equipped with a 4-inch Super AMOLED display with a resoluton of 800x400p, an 8MP camera and video recording in 720HD. It is, sadly, not available just yet but one can only hope that these kinds of phones will hit the market someday soon. I, for one, would love to wrap a phone around my arm or ankle and then go out for a jog. Take a look at the pictures below for a sneak peek and check out the video to see the flexi-AMOLED in action at CES.
UPDATE: More pictures and video have emerged! Click here to see the Galaxy Skin as a video chatting client and navigational system, and click here to see more videos of the OLED display in action and read about how it works.