HTC Amaze's "Subpar" Battery Performance Could Hurt Sales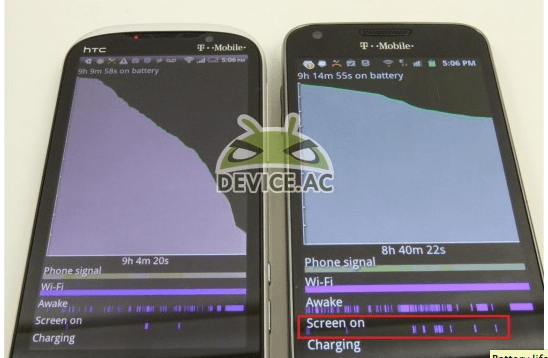 Going, going, gone: it seems the Amaze 4G doesn't have the juice to get you through a day of use. According to reviews by Engadget and Android , the phone's battery life is abysmal: it barely lasted four hours of moderate use of Twitter, Youtube and GTalk before needing to be plugged back into a socket — for another 3 hour long battery charging session, 'natch. Like the similarly groundbreaking HTC Thunderbolt before it, there will likely be many battery related complaints about the new Amaze 4G.
For the odd user who simply wants to use their phone to talk and text, the phone's battery life is bad, but not abysmal. Android Community averaged around 9 hours of very, very light use. But we're guessing most technophiles – the Amaze's target audience – will want to put those 4 Gs to good use and surf the web to their heart's content. Sadly, these users will run into a wall around the fourth hour of moderate use.
The Galaxy S2 has the same 1.5GHz processor and a bigger display yet lasts much longer. Even the Sensation, which has seen many battery complaints, lasts hours longer.
It's a real shame that the Amaze ain't got the juice to keep going. Other than that, it sounds like a lovely phone. I wonder how much this problem will affect sales.
Related:
[Video] Smartphone Smackdown: HTC Amaze 4G vs. Samsung Galaxy S2 in Hands-On Video

HTC Amaze vs. Samsung Galaxy S2: Which Is the Better Smartphone?