Did Samsung Offer Apple The Peace Pipe In Godfather-Style Deal?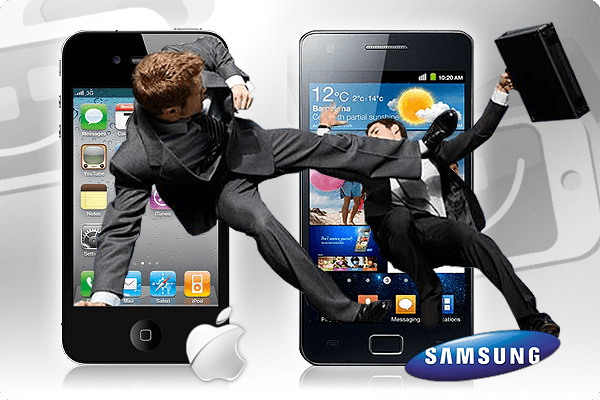 NEXTPITTV
The Great Patent War of 2011™ may have gotten just a little bit stranger. In a scene ripped directly from the classic 1972 film The Godfather the two titans of smartphone patent litigation may have used Apple's private memorial service for Steve Jobs to arrange a backroom meeting to discus the future of the two tech giants. According to the Korea Herald Samsung's CEO Lee Jae-Young met with Apple CEO Tim Cook, who set aside two hours for the meeting, where the main topic of conversation was the the companies sordid relationship. While most are aware of the headline-stealing legal battle, the companies are far more intertwined, with each relying on the other for key contracts and technologies. Despite the public stances of both companies, if Mr. Jae-Young's statements can be believed, it doesn't look like they'll be going to the mattresses right away.
One hand stabs the other in the back
If you at all follow tech news, you probably already know the typical formula for an Apple and Samsung related story: Apple sues Samsung for violating their patents related to a series of devices. After months of legal maneuvering, Apple typically is victorious, forcing Samsung to accept a sales stop until their lawyers can push an appeal through. Given such an antisocial business model, you'd expect Apple and Samsung's relationship to be on par with Batman and Joker and that would be true if it was the Joker, who was responsible for building all of Batman's little gadgets.
Yep. Apple is actually Samsung's second largest customer with purchases well exceeding $7 billion in this year alone. There had been rumors that Apple was looking for a new address for it's electronic components, which makes sense given how they've behaved in the last several months (Batman probably wouldn't have trusted Alfred all that much if he constantly kicked him between the legs anytime he opened his mouth either) This also gelled with statements made by Samsung's head of global marketing, who indicated that Samsung was going to go on the offensive against Apple's legal assault.
Samsung's CEO came with an olive branch in hand
But despite their previous history, it seems that Godfathers of Cupertino and Seoul are determined to keep business business. According to the Korean Herald, Samsung is planing to honor their current contracts and even extend their business relationships to Apple's first iPhone 5 production run. Apparently Apple has had it's eye on Samsung's quad-core A6 processor for awhile now.
Samsung also invoked a perestroika of sorts with the Galaxy Nexus, taking special pains to bypass the majority of Apple patents.
So what does this all mean? Is the Great Patent War of 2011™ finally over? Don't get your hopes it. No matter how heated the debate may get, it's all just business.
Related Patent Lawsuit News:
HTC Says They're Optimistic About Winning Patent Suit Against Apple