7 reasons to buy the Moto X Play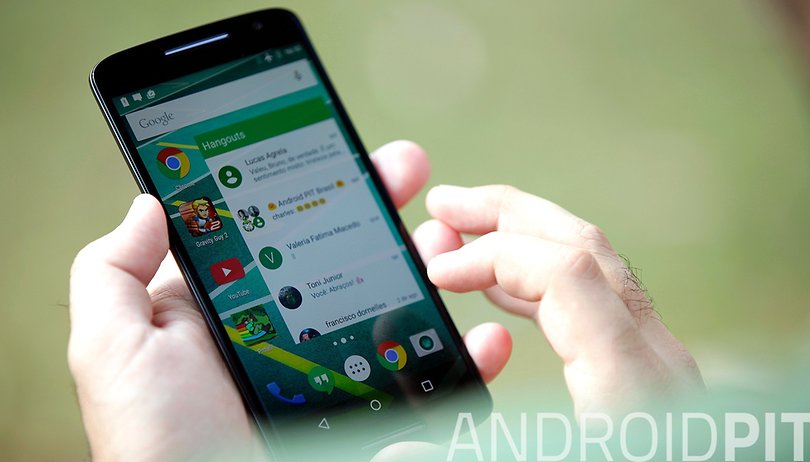 The Motorola stable seems to grow by the day. That can sometimes mean that new devices slip through the net, and that may have happened to the Moto X Play (Droid Maxx 2 in the US), which was launched alongside the Moto X Pure Edition. This mid-range phone has enough features to make it an intriguing option, though, so here are seven reasons to buy the Moto X Play.
1. The display is a cut above average
We'll start with the most obvious reason to buy the Moto X Play: the 5.5-inch, 1,080p display, with a pixel density of 401 pixels per inch. It isn't a market leader, but it's certainly an improvement on the Moto G and Moto E and compares favorably to most other mid-range phones.
The display produces a sharp picture, well-balanced colors and excellent viewing angles. Its bezels are well proportioned and there's no sign of the problematic yellowish tint that previous AMOLED Motorola devices suffered from.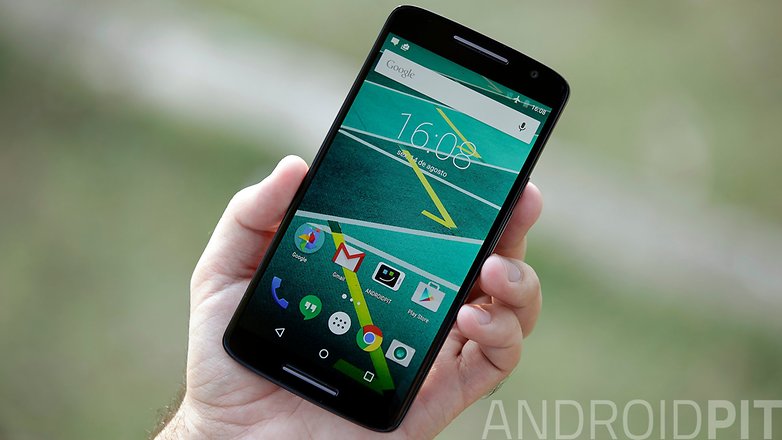 2. It's really easy to use
Motorola has a history of leaving the Android operating system to function largely in the way it was intended, and that's what it's done with the Moto X Play.
Unlike many newer phones, it comes with very little in the way of bloatware, so its performance is slick and rapid. The phone does come with a few, well-chosen added features, including Moto Voice and the ability to open the camera with pre-defined hand gestures.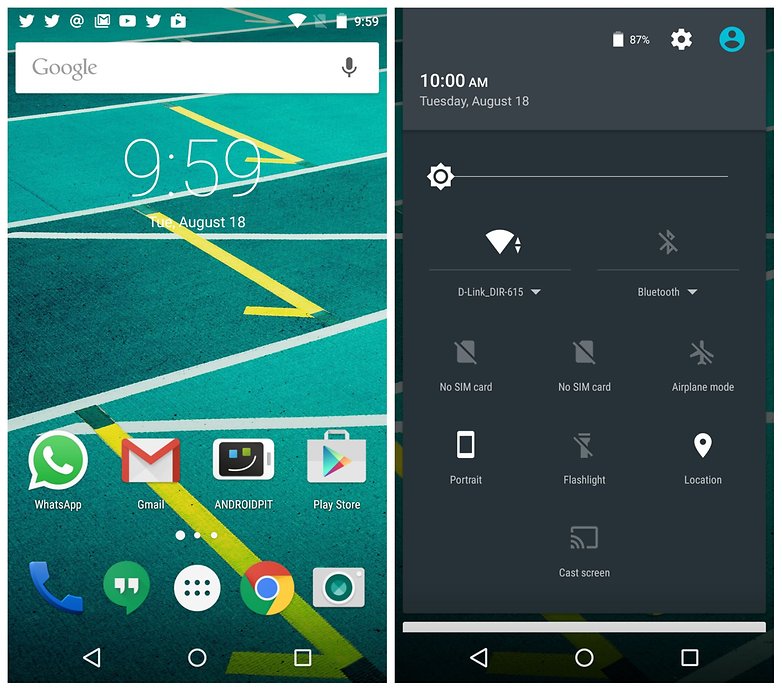 3. The battery can last up to two days
Unlike just about every other set of phone designers working in the industry, those behind the Moto X Play have accepted that larger, faster, brighter phones need – wait for it – bigger batteries to power them. Finally.
Motorola claims the Moto X Play's 3,630 mAh battery can last up to two days – double what most smartphones are capable of these days. In our review we found it could handle up to 23 hours of moderate use, without resorting to battery saving mode, which is still pretty great. Even better, when it does need extra juice, it charges quickly, so it can spend more time being, well, mobile. Which is kind of the point.
4. It has a great camera for its price
The camera is not the best on the market, but it's a pretty serious photographic device for the price point, and is certainly better than the camera in OnePlus Two, which comes in at a similar price.
The 21 MP rear-facing camera and 5 MP front-facing camera both produce impressive results and the phone also features 1,080p slow-motion video recording and a dual-LED with color correction. There's also panorama shooting, night mode, macro, tap focus and exposure control.
It also performs well in low light but can struggle without the flash. The camera software is also easy to use and it's clear how seriously Motorola took getting the camera right here.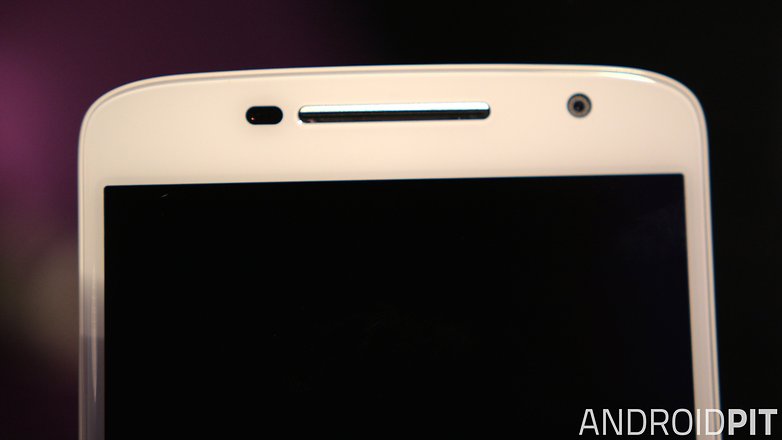 5. The price is right
If you're going to make a mid-market phone, you need a generous price and US$384 for the base model Moto X Play seems pretty reasonable. It's generally a little cheaper than a One Plus Two and about US$200 cheaper than a flagship such as the Samsung Galaxy S6 Edge.
At the moment, the Moto X Play is only available on Verizon in the US market but those particularly keen would be able to source one fairly easily from Canada or the UK, where it retails at £279 for the 16 GB version.
6. It's well made and looks good to boot
While looks are subjective, the design of the X Play has been pretty well received. It shares many features with the Moto X (2014) but is a little less slippery that its bamboo-backed predecessor.
The price of the new model means that there have been a few corners cut in terms of materials, such as in the use of metallic looking plastic rather than metal, but the rubberized texture on the removable back panel looks good and adds to a nice, sturdy overall feel.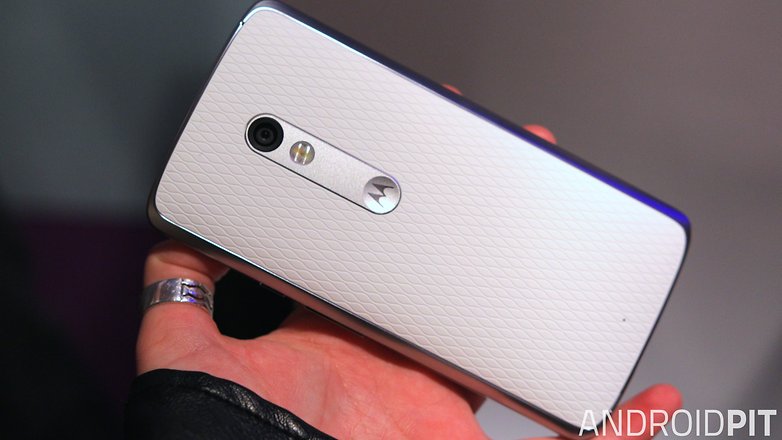 7. It's packed with added extras
For a relatively cheap phone, the Moto X Play includes a decent number of valuable added extras. It has a special nano-coating that protects it against moderate splashes of water. It's still not entirely water-resistant, but if you splash it by accident, it shouldn't be any worse for wear.
It's also customizable through the Moto Maker scheme, which is a big reason why many people pick Motorola. There is little you can't customize – you can choose everything from the front and back colors, to different back covers and accent colors, to engraving and custom boot screen messages.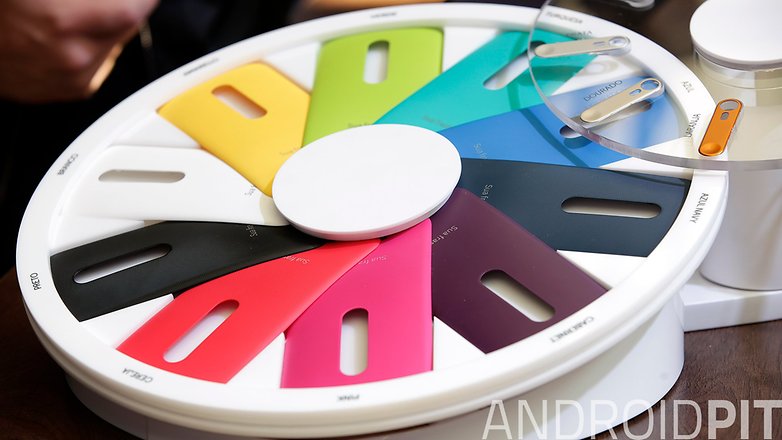 Last, but not least, Motorola has listened to the Android public and included removable storage in the Moto X Play. It has an SD card slot that lets you expand the memory to as much as 128 GB.
Do you own the Moto X Play? Are you planning to get one? Let us know what you think of our reasons to buy one in the comments.