7 lessons Android taught the iPhone
Android has always shared a healthy rivalry with the iPhone. Features across both platforms – both hardware and software – get better each year and past iterations look a little more dated. But it's widely known that Android has taught the iPhone one or two lessons. Here are seven.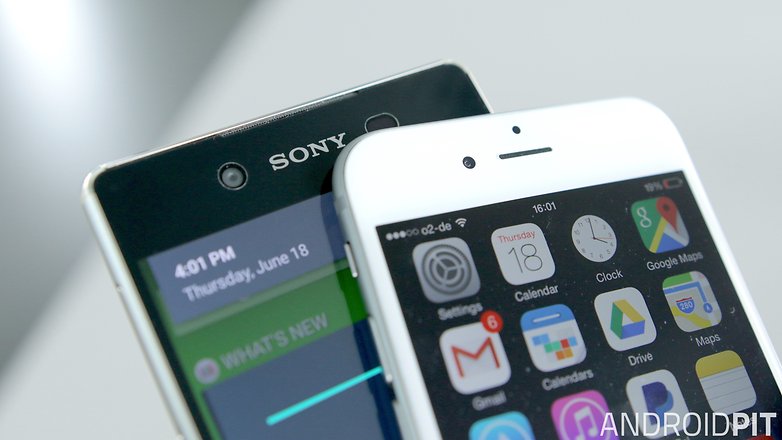 1. Multitasking
It might seem like a basic feature, but multitasking was not always available for the iPhone. Multitasking – simply the process of switching between apps without having to reload them every time – wasn't introduced on the iPhone until iOS 4, which was released in 2010.
Android, on the other hand, had multitasking from version 1.0. Although it's now a standard feature in smartphones, it took Apple three years to bring multitasking to iOS.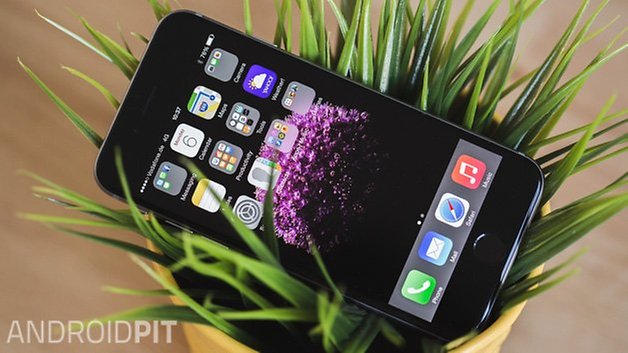 2. Big screens
Even before Samsung released the Galaxy Note, the first popular phablet, everyone knew Android phones for being ridiculously big. The phones got bigger every year, the gap between phones and tablets shrinking proportionately with growth in display size, but Apple stuck to the same 3.5-inch display for years.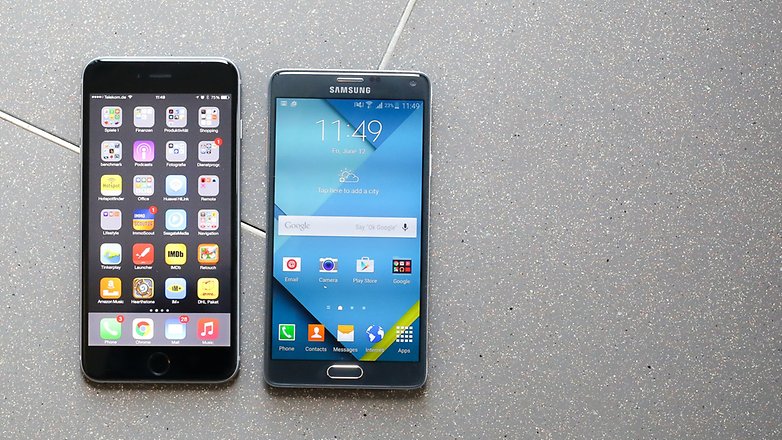 But even when Apple eventually increased the size of its displays with the iPhone 5, bumping it to 4 inches, it kept the same width. This led to a longer, more narrowly-shaped display. Then Apple did it again with the iPhone 6, but a bit differently. They bumped up the display size, this time to 4.7 inches, but also released a phablet, the iPhone 6 Plus, at 5.5 inches.
It took a while to catch up, but Apple spent years kneading out the iPhone to inevitable parity with Android display sizes. And with multiple sizes now on offer on both platforms, that's certainly a good thing.
3. Settings panel
Swiping up to get quick access to phone settings wasn't always a luxury iOS users had. In fact, it was only introduced as recently as iOS 7. If you're an Android user, being able to swipe a shade over a running app and quickly change settings was a feature available years before it came to the iPhone. Yet another lesson Android has taught the iPhone.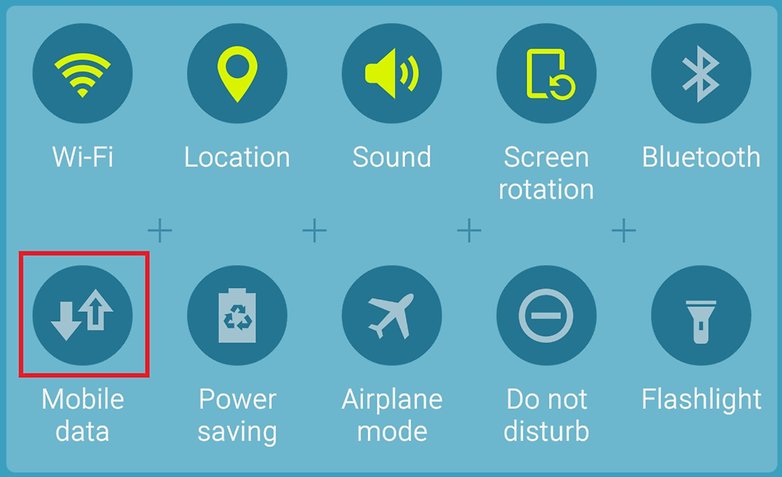 4. OTA updates
Being able to update firmware without connecting to a computer has been a normal way of life for Android users practically from day one. But iPhone owners weren't always able to update over-the-air. It wasn't until iOS 5 that OTA updates arrived for the iPhone.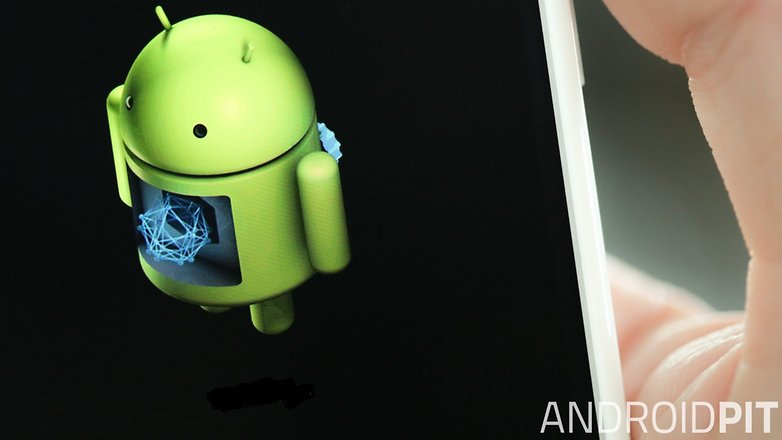 With the option to either connect an Android device to a PC, or just update it via Wi-Fi, it seems a little crazy to think that iPhone users once had to plug their phones into a USB port and update their phones via iTunes.
5. Interactive notifications
It makes sense today: when you receive a notification, let's say for an email, you can reply to or archive the message directly from the notification shade. Interactive notifications are awesome, but they weren't always a thing. But interactive notifications only came to the iPhone with iOS 8, allowing for interaction with notifications without the need to open apps.
Yep, you guessed it. Interactive notifications were already available for Android before Apple did it.
6. Cameras with flash
Apple's phones didn't have flash until the iPhone 4. It seems inconceivable that a smartphone – with many of the earlier models having rubbish camera sensors compared to today's – could be used at night, or indoors, to take a photo. One worth sharing, in any case.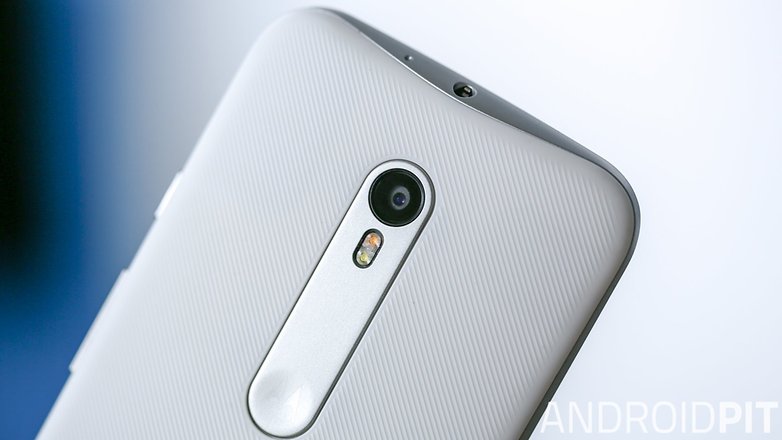 Although you mightn't remember, Android phones had flashes before this, such as the original Samsung Galaxy from 2009. But tech moves quickly and even now flagships are packing front-facing flashes. That means no more grainy bar selfies.
7. Customizable wallpapers
Some lessons that Android taught the iPhone are a bit crazy, such as with customizable wallpapers. They aren't exactly high-level bits of software, but Android users have been switching around wallpapers from the early days. Heck, I remember running an animated wallpaper on Android a few years back and thought it was the coolest thing.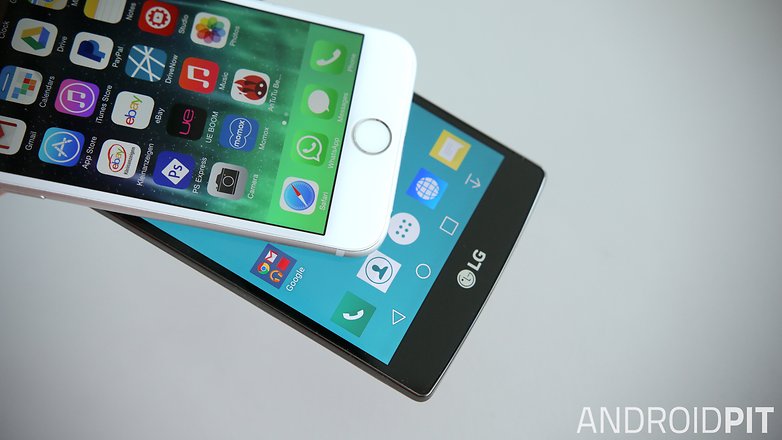 But iPhone users could only run black backgrounds for three years. Yes: three years from the first iPhone. It wasn't until iOS 4 that iPhone users could switch to custom wallpapers. These changes might never have happened if it wasn't for Android.