5 times your phone is right and you are wrong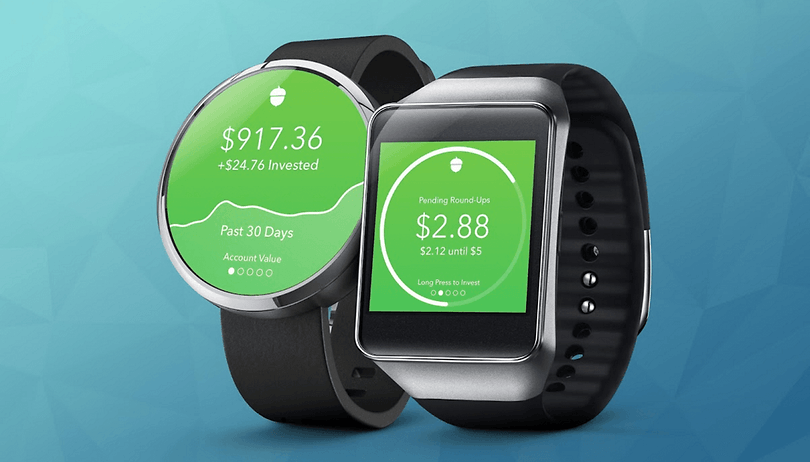 You're a smart human and your phone is just a dumb piece of glass, metal and micro electronics run by equally dumb software, right? But sometimes, just sometimes, your phone and apps do know better than you.
No calling zone
Remember the last time you went out with friends, got a little bit more drunk than you planned and ended up sending embarrassing texts to that guy/girl you like? Yeah. Not cool. Even worse if what you actually did was insult that annoying work colleague.
Of course, if you'd been using an app like Drunk Text Blocker, that wouldn't have happened. So next time, before you go out, just lock the apps you don't want access to - whether that's incoming calls, outgoing messaging or social apps, and you won't make the same mistake again.
If you don't want to quite commit to having no access to your selected apps when using Drunk Text Blocker, it lets you set a password to enter. Once you've typed that in, you can drunk tweet to your heart's content. If you don't enter a password, you have no option but to wait for the time period you selected.
It's also got some handy designated driver features too.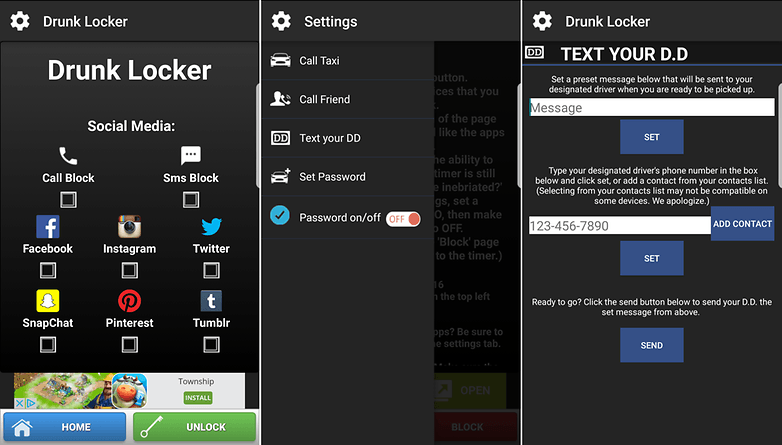 Why so sleepy?
There's a good chance that the reason you feel so sluggish in the morning is because you're not getting enough sleep, or at least, you might be waking at the wrong time mid-way through a sleep cycle.
And while there are a lot of activity trackers with robust sleep modes, those require hardware. Sleep as Android, however, offers the best of both worlds - sleep tracking via a phone or wearable devices, and far more detailed, accurate and actionable sleep data than others.
The free version of the app is essentially a two-week trial that allows you to test everything out before deciding whether it's worth paying for the premium version. If you do want to make that leap, it'll cost $3.99.
So next time you get a reminder on your phone or smartwatch that you're supposed to be going to bed, you should probably just go ahead and pay attention. It knows better on this one.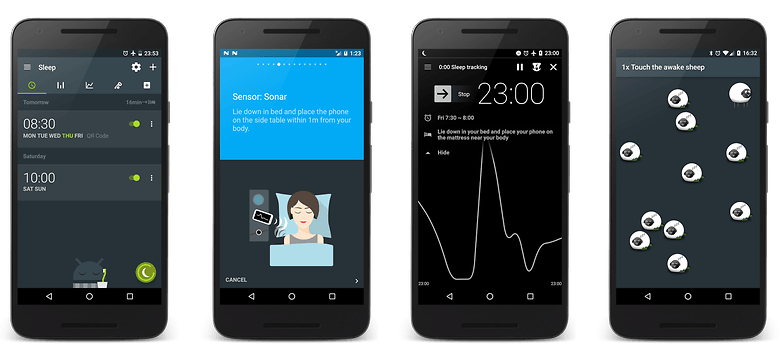 Take yo pills, fool
OK, the fool bit was unnecessary, but taking pills that would have been prescribed whether long or short term is usually a non-optional process if you want manage any condition successfully.
Remembering to take your various tablets, and whether you have already, however, isn't always that easy. It's particularly difficult if you need to remember to take pills that leave you feeling disoriented.
Apps like Medisafe Meds and Pills Reminder will give you a wide-ranging set of features to manage virtually any condition. If, however, you'd rather stay away from apps that offer in-app purchases and just want a simpler version, the MyTherapy app is free and well worth a look.
There are lots of different generic and branded medications to select from, and if yours isn't listed, you can just add it in easily enough. You can also use it to set reminders for things like taking measurements and a few other bits too.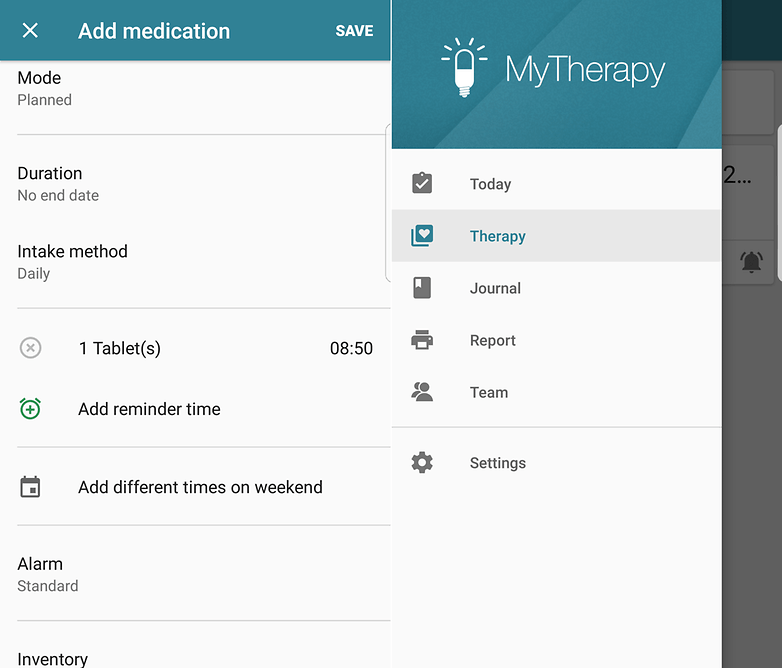 Plant a seed
We can't all be genius financial investors, but micro investing apps like Acorns or Moneybox (depending on where you live) can help you squirrel away a little extra cash without even knowing it.
How each of them work and what the charge is for providing the investment services can vary a little, but the basic premise is the same: they round up your purchases by tapping into your bank account, and use those extra few cents to put towards investing in an automated portfolio of stocks.
If you're happy giving access to your accounts to these companies, it's a relatively risk free (note: not risk free) way to dabble in the waters of investing. Do watch out for the fees though - you'll need to end up investing fairly consistently across a year to make the interest you gain worthwhile (2 percent fees on savings of $500 isn't going to net you any profit). Some people might still find it a viable way to put money aside though.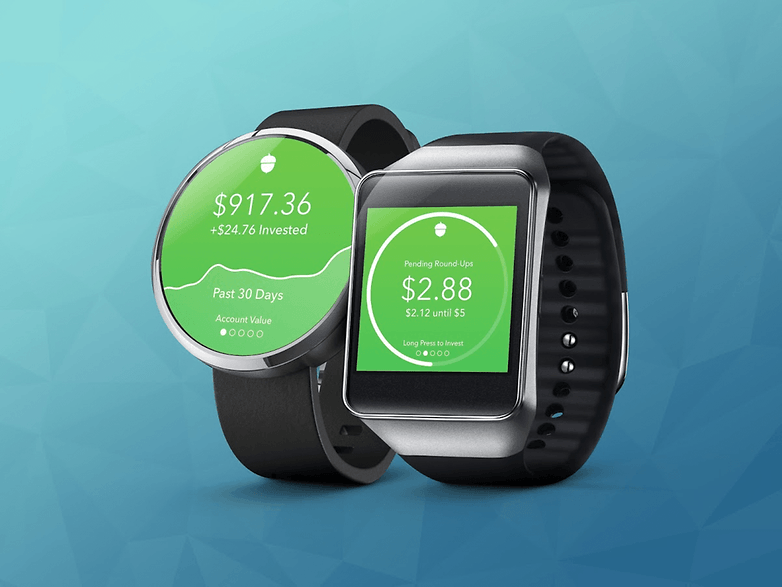 Do I need an umbrella?
Maybe you live somewhere that has the sort of temperate climate that doesn't leave you wondering why you need to dress for spring, summer and winter in one day, but I do not. And while looking out of the window is a fairly good indicator of the weather now, it's entirely useless for in, say, 10 minutes when I'm waiting for a bus.
With so many weather apps and widgets available on Android, you can pretty much take your pick of the features you really want - but if it's granular, minute-by-minute weather predictions, Dark Sky is a long-standing favorite of many people.
Where Dark Sky gives with one hand, it also takes away with the other: there's a two-week trial to see if you like it, but after that it'll cost you $2.99 each year. Yep, that's right, an annual fee for your weather app. If that doesn't put you off and you really need to know it's going to start raining in 17 minutes exactly, then check it out. It's still less than the price of a coffee.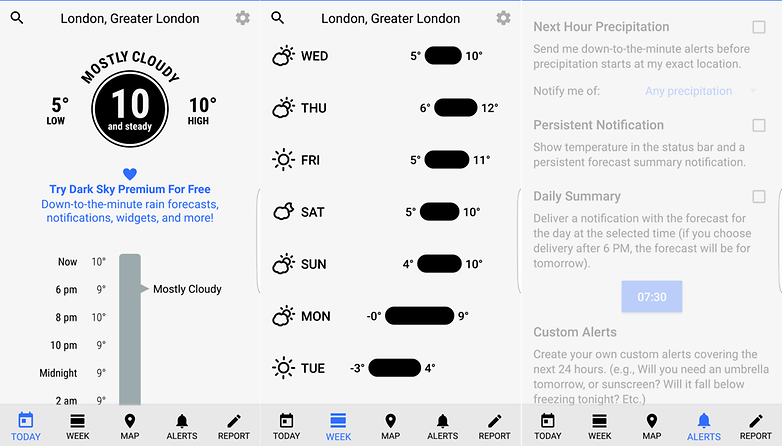 When else is your phone right and you're wrong? Do you think smartphones can sometimes be smarter than us? Share your thoughts in the comments below!