10 reasons to buy the LG V10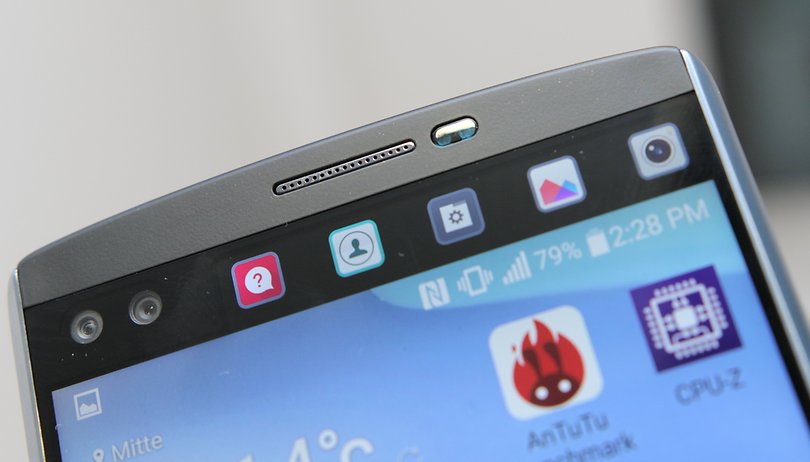 The big-screened flagships have a new contender to beat: the LG V10. LG's first high-end phablet has two displays, two cameras and some impressive specs – it's a seriously good device. But should you buy one instead of the LG G4? Here are good 10 reasons to go large on your next LG.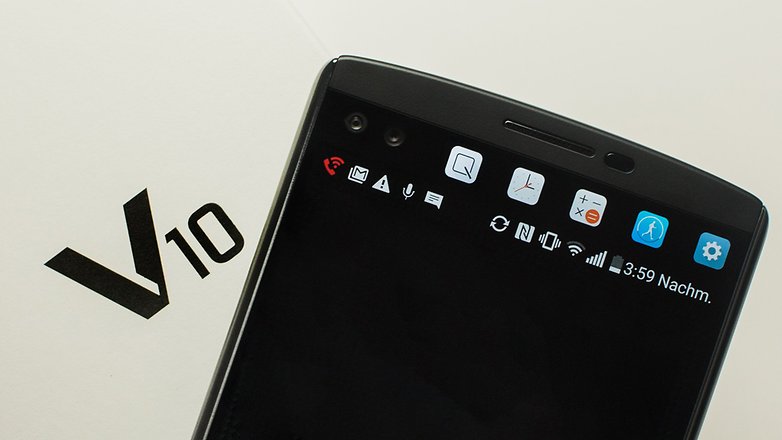 1. It's great if you have two heads
While most smartphones get by with just one front-facing camera, the LG V10 has two: they're both 5 MP snappers with different focal widths. We know what you're thinking, and you're right: it is great for anybody with two heads or just one extremely big one. But it's also useful for people with ordinary heads, because it means you can show more of the background in your selfies.
2. It's got two screens
Again, it sounds like LG is targeting the somewhat niche "two-headed man or woman" market, but the second display has a more serious purpose. It's designed to provide the information you need when the main display is off, to let you personalize your phone a little bit, and to get quick access to your favorite apps. If you're thinking that sounds quite like the edge of the BlackBerry Priv and Galaxy S6 Edge displays, you're right. It is a similar idea.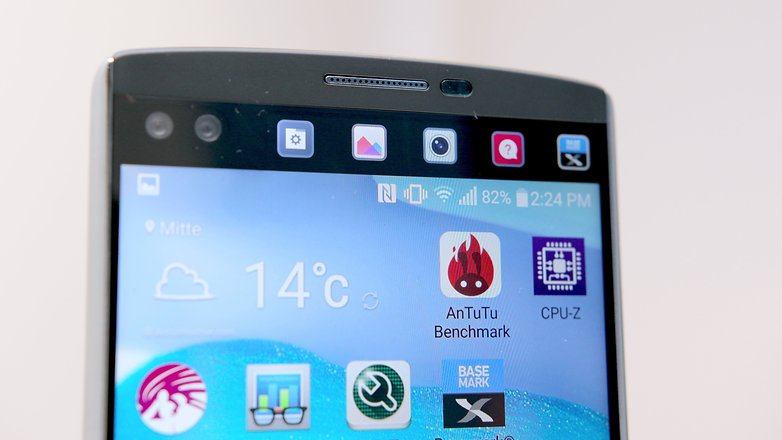 3. It does good things every Android used to do
Removable battery! Expandable storage!
4. It'll get Marshmallow quite quickly
The V10 hasn't been invited to the Marshmallow party just yet, but LG promises that it'll get the latest, greatest Android within six months of launch. For the time being, it'll ship with the perfectly decent Android 5.1 Lollipop, LG's own UX 4.0 interface and LG's various apps.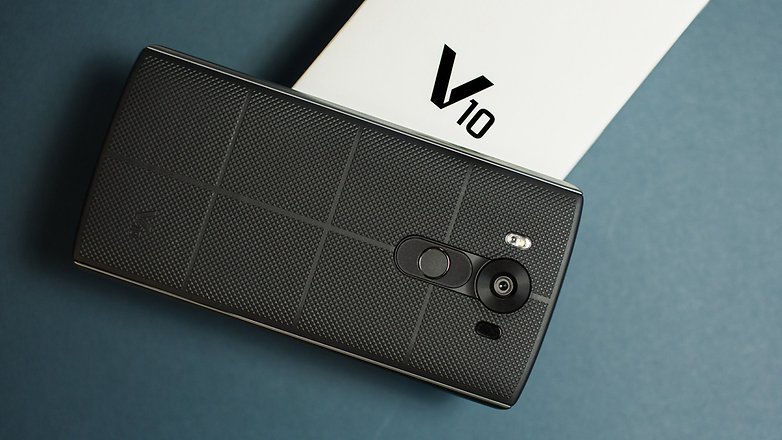 5. It can show two apps at once
Good news for… OK, we'll quit with the two-heads jokes. Like other recent LGs, the V10 has the excellent Dual Window mode that enables you to run two apps side by side. It's hidden away in Settings, rather annoyingly, but it's there.
6. It sounds like a car
No, not literally. But in cars, the V10 engine powers the likes of the Dodge Viper, the VW Touareg, the Lamborghini V10, the Lexus LFA and the Porsche Carrera GT. OK, we admit it. That's not the best reason we've come up with.
7. It's one tough cookie
The V10 has dual-layer glass, which should be tougher than your typical smartphone glass. It's been certified shock resistant to military standards, and its stainless steel frame and silicone bumpers should make it less susceptible to cracks.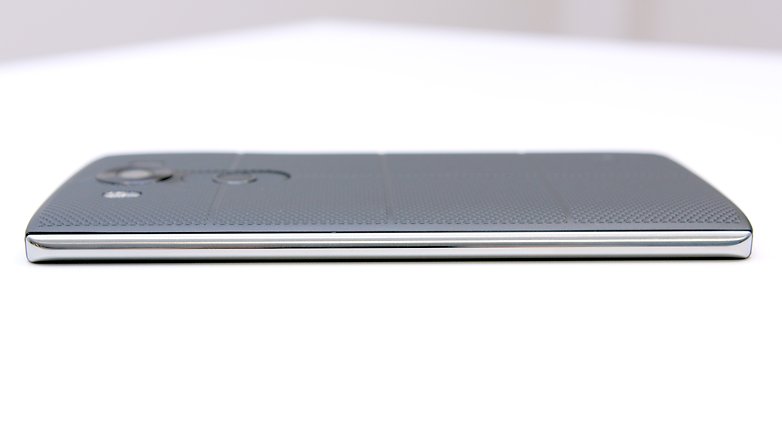 8. It can handle more memory than actually exists, or that anyone can afford
If you thought support for 200 GB of expandable storage was a lot, you'd better sit down: the LG V10 can handle up to 2 TB of additional storage. However, that's "handle" in much the same way that we could "handle" a night of red-hot loving with our favorite Hollywood lust object: just because we're up for it doesn't mean they are.
Nobody's actually mass-producing 2 TB cards yet, and if they were, they would be ruinously expensive. The RRP for a 200 GB SanDisk is US$249, so a 2 TB card would be approximately a billion jillion dollars.
9. The camera is absolutely outstanding
The camera in the LG G4 is so good that LG stuck it in the V10 too, so you get an aperture of f/1.8, RAW format support, an excellent manual mode and complete control over 4K video shooting. 16 MP might not sound as impressive as the 20 MP you get from a Lumia, for example, but the sensor is superb. You'd be hard pushed to find a better camera in a smartphone.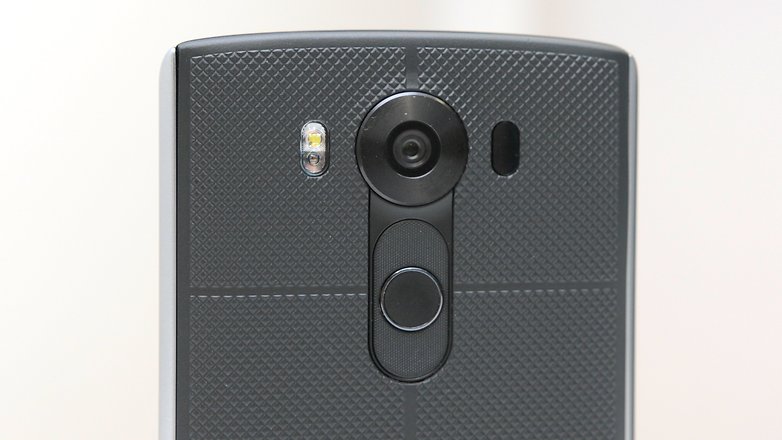 10. It's LG's best smartphone yet
If anything, the LG V10's weakness is that it does too much: as we note in our review, the V10 "has it all, but you won't use a lot of it. You can't accuse the V10 of lacking features; it has a scanner, stunning display, outstanding camera. But it also has what users ask for, namely microSD support and a removable battery."
There are a few negatives – battery life could be better and so could performance – but we can't put it better than we did in our original review: this is a great smartphone that deserves applause.
What do you think? Are you sold on the two-by-two approach, or would you rather have a bigger battery? Let us know below.