Sony Xperia Z4 Tablet Ultra details leak – and it looks incredible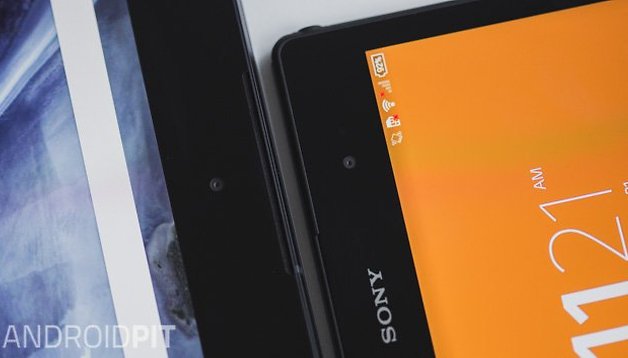 Leaked details about the Sony Xperia Z4 Tablet Ultra show that it is going to be a gigantic 12.9" tablet with hardware that should blow the competition out of the water. The specs for the tablet are quite out of this world, with reports suggesting that the device will boast an incredible 6GB of RAM. Powered by a 2.86GHz Snapdragon 810 chip, this should be a speedy tablet to say the least.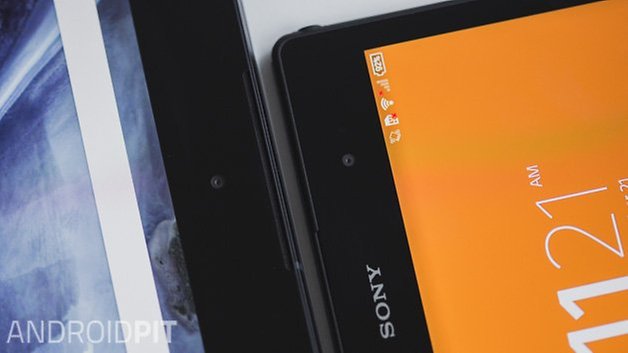 But it is the screen of the Sony Xperia Z4 Tablet Ultra that will grab most people's attention first. The 12.9 inch LED display is said to have a resolution of 3840 x 2400 pixel in a 4:3 aspect ratio. Battery life looks like it could be impressive too, as the tablet is said to include a 12,100 mAh battery. Despite this, little bulk seems to have been added to the tablet which remains just 8.6mm thick. You can have a look at the grainy screenshot below: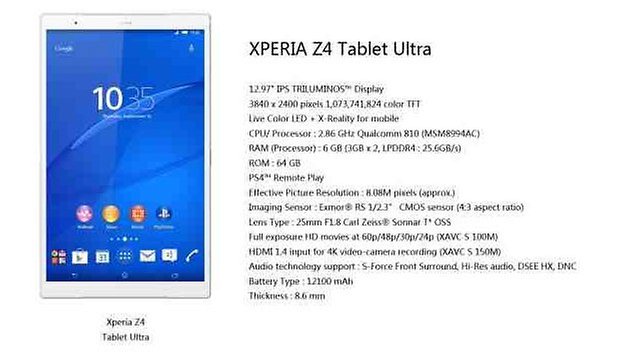 With 64GB of internal storage, the Sony Xperia Z4 Tablet Ultra is large in many ways. There is also said to be a HDMI 1.4 input port allowing for recording 4K video footage at up to 30 fps. If these rumored specs are true, this future tablet could be one of the best ever designed.
Are you in the market for a larger tablet? Is the Sony Xperia Z4 going to be on your shopping list?