This Battery Could Be Used to Power Flexible Phones in the Future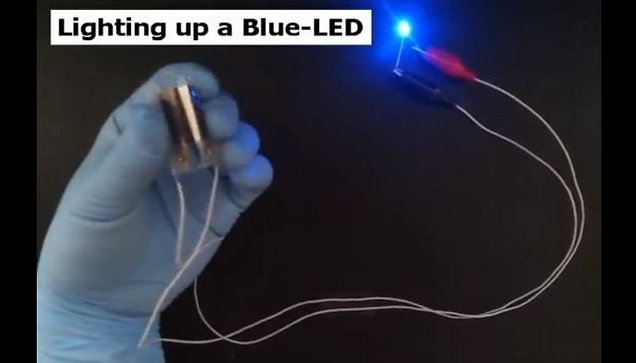 Flexible phones are the future, but the trickiest things about these bendable, wearable devices is how to fit a battery inside one of them. It was previously thought that lithium batteries must be housed in unbendable casings, since their toxic liquids can easily escape less robust housing. Now a Korean university has created a rechargable lithium-ion battery printed on a thin film, which seems to work just fine.
As you can see in the video below, it appears that bending this film has no affect on the energy output of the battery. One can twist, fold, or even "mildly mutilate" (in the words of Tech Crunch) the battery, and its output remains the same.
The last innovation in flexible batteries came last September when a team of researchers at the University of Leeds unveiled a new type of polymer gel that could be used inside flexible batteries that was lighter, safer and cheaper than the lithium used in most batteries in gadgets today.
All of these innovations are giving hope to people like me who envision phones becoming more and more flexible in the future.