Reduced by 10%: The World's Thinnest Smartphone. Again!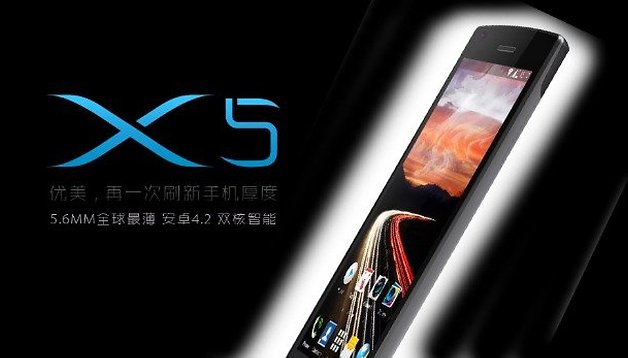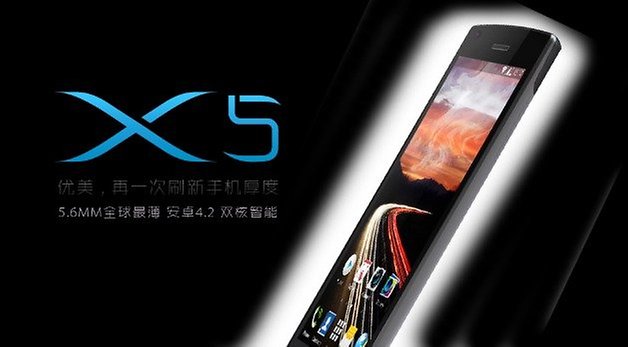 Despite the crown, which may not last long either, UMEOX is a relatively unheard-of manufacturer and will have to work hard to ship handsets based purely on dimensions if they want to effectively compete with slightly thicker but more feature-packed devices.
Details are scarce, other than a July release in China and limited European release in the summer (France only at present, as evidenced by the promo image below), running on Android Jelly Bean 4.2 with pretty standard specs for a new release smartphone, but apparently only running a dual-core processor. Other than the thickness there's not much else to set it apart, and details are still pretty sketchy.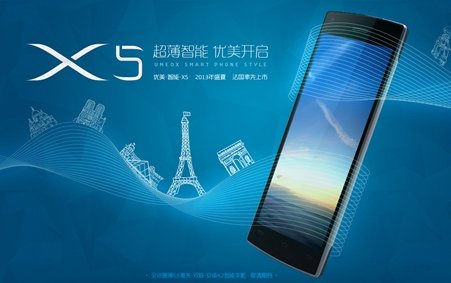 It's a stylish looking phone though, and if the price is right, and the battery life up to snuff, it could just be a bit of a steal for anyone wanting a super-thin talking point without necessarily needing high-end specs. With phones getting this thin though, you'll need to have two if you want to drink with an Offline Glass!
The record-snatching dimensions of the UMEOX X5 mean at the very least we'll likely see more profile dieting from other manufacturers on upcoming models too, so it may not be too long before the world's thinnest title may again be snatched from the jaws of victory.