One UI 5.1.1 Update Adds More Features to Older Galaxy Foldables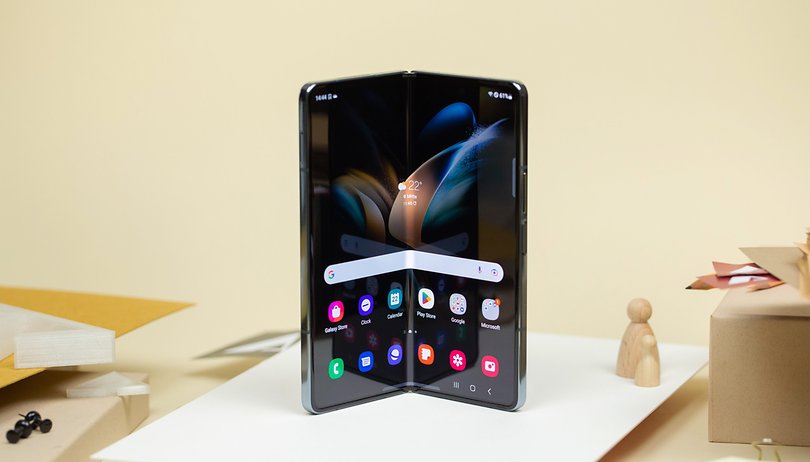 In a press release, Samsung said that the first devices in the pipeline to receive these new features are last year's Galaxy Z Fold 4 and Galaxy Z Flip 4. The update could arrive on the two foldables within August with no specific roll-out date mentioned for legacy devices like the Galaxy Z Fold 3, Galaxy Z Flip 3, Galaxy Z Fold 2, and Galaxy Z Flip, but it was noted this will happen consecutively. What can you expect from this update?
New Flex Mode for the Samsung Galaxy Z Flip
As with previous Galaxy clamshell foldables, the firmware will introduce a new way to access and interact with the Flex Mode panel. The icons will now float and can be easily arranged by dragging and dropping. The panel includes shortcuts to multi-window, screen capture, and touchpad features, among others.
In addition, Flex Mode accommodates a refreshed media playback controls with a 10-second rewind or forward button as well. This is displayed on the entire bottom screen. At the same time, videos will continue playing even if you launch a new app through the multi-window shortcut.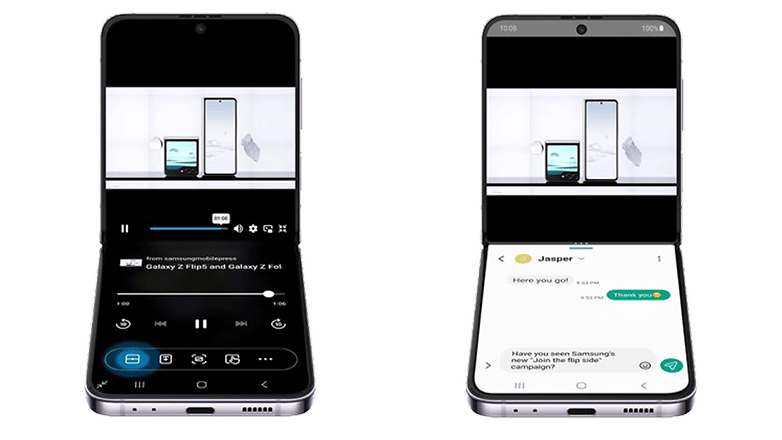 More Gestures for the Samsung Galaxy Z Fold
Samsung's bigger foldable devices will receive enhanced multitasking gestures with this update too. For starters, the new two-finger drag and drop enables users to select and hold files with one finger and tap a destination app with another finger, subsequently dragging these files. This productivity gesture will also be supported on Galaxy Tab S8 tablets.
Furthermore, the South Korean company is adding a hidden pop-up mode for certain apps, like Samsung's Internet browser. This is useful if you want to focus on a specific window while browsing or viewing a video and only access the hidden window behind by tapping it from the edge.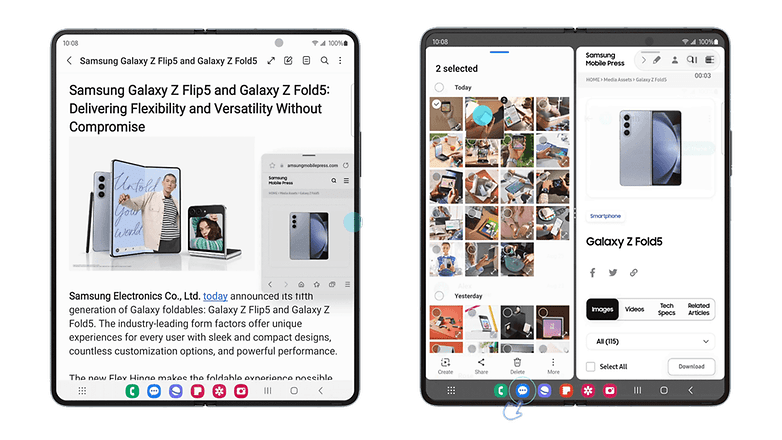 It is now also possible to switch multi-window by holding the top of an active window and dragging them to the sides. Samsung mentioned that these aforementioned changes for the pop-up view and the new task bar on the main screen are available on the Galaxy Z Fold 4, Galaxy Z Flip 4, and Galaxy Tab S8.
One UI 6 Beta on Android 14 OS expands to more countries
Apart from One UI 5.1.1, Samsung also started the beta program for the One UI 6 that is based on Android 14. At present, the beta is only available on the Galaxy S23 trio (review) in selected countries, including the USA, Germany, and South Korea. The newer operating system version was shipped recently to India, China, Poland, and the UK. It remains unclear when the beta will arrive on Samsung's foldable devices and tablets.
Have you updated to One UI 5.1.1? Which new features did you find useful? Share your experience with us in the comments.