Samsung's Galaxy Tab S9 Outrageous Prices Leaked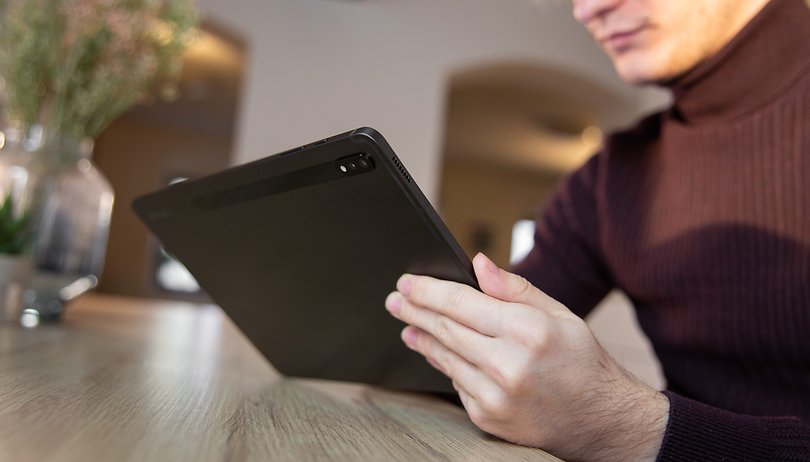 Samsung's second Unpacked event for this year is set for July ,26 where the next-generation foldable Galaxy phones and Galaxy Tab S9 series will debut. Hence, it is not surprising that we are seeing more leaks surface as we edge closer to the event. The latest leak points to the possible prices for Samsung's flagship tablets, suggesting that these will be more expensive than the Galaxy Tab S8, at least in Europe.
Samsung Galaxy Tab S9 (Plus) and Galaxy Tab S9 Ultra prices
Based on materital obtained by SamInsider, the Samsung Galaxy Tab S9 trio have higher prices than their predecessors. Starting with the Wi-Fi Galaxy Tab S9 with 8 GB RAM and 128 GB storage, this was listed at €929 ($1020), which is a steep increase from last year's Galaxy Tab S8 that was priced at €749. Meanwhile, the 12/256 GB configuration for the same tablet costs €1,049 ($1,150) a pop.
Samsung's larger Galaxy Tab S9+ was only shown in a 12/256 GB configuration and priced at €1,149 ($1,260). In comparison, the Galaxy Tab S8+ we reviewed with 256 GB storage retailed for €999. Additionally, the flagship tablet, which is the Galaxy Tab S9 Ultra, is touted to sell for a whopping €1,369 ($1,500) for the same memory configuration as the Plus. This is around $70 more than the 2022 Galaxy Tab S8 Ultra model (review).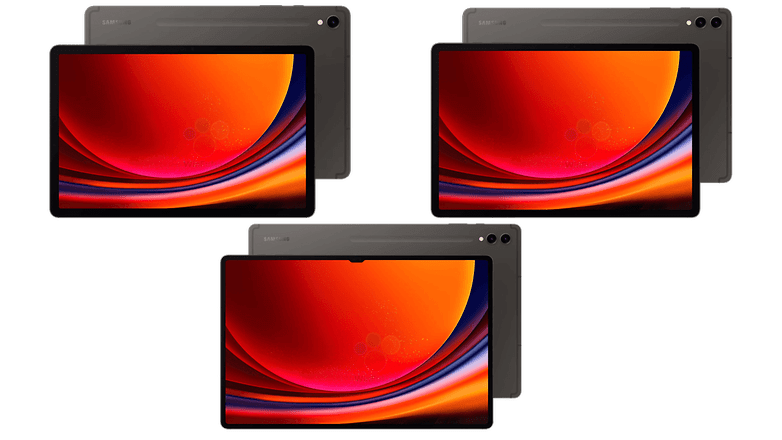 The adjustments to these prices could be attributed to newer components used. For instance, the vanilla Galaxy Tab S9 gets an upgraded AMOLED screen over the LCD panel in its predecessor. However, inflation might also be another cause that has affected many other manufacturers.
It was not mentioned which retailer and European country the prices referred to. Generally, these numbers would change little across different markets on the same continent. In addition, it has not been confirmed if the same pricing tiers will be applied in other regions like the USA considering these EU prices include taxes.
Samsung Galaxy Tab S9 (Ultra) specifications and operating system
When it comes to the hardware specifications, the Galaxy Tab S9 is believed to sport an 11-inch Dynamic AMOLED screen, an 8,000 mAh battery, and a 13 MP main camera alongside a 12 MP selfie camera. The Plus tablet has a wider viewing area of 12.4-inches, feature dual rear cameras, and a larger battery capacity at 10,090 mAh. On the other hand, the Galaxy Tab S9 Ultra is fitted with a 14.6-inch screen, a 11,200 mAh battery, and dual cameras in front as well as behind.
Last month, it was also rumored that the South Koreans plan to add dust and water resistance ratings to its tablets. Lastly, the three tablets are expected to run on Android 13 out of the box with OneUI 5.1.1 with all of them being powered by a custom Snapdragon 8 Gen 2 SoC. The S Pen would likely be bundled with each device as well.
Do you think the prices for Samsung's upcoming premium tablets are reasonable? We'd like to hear your thoughts on this.