[Infographic] Samsung Galaxy S4 Mini, S4 and S3 Mini Compared Samsung is the top seller of smartphones in the world - by a wide margin. They also dominate the competition when it comes to large display devices - "phablets". But not everyone wants that five-inch-plus display. The infographic below reveals the specs for the upcoming Samsung S3 Mini.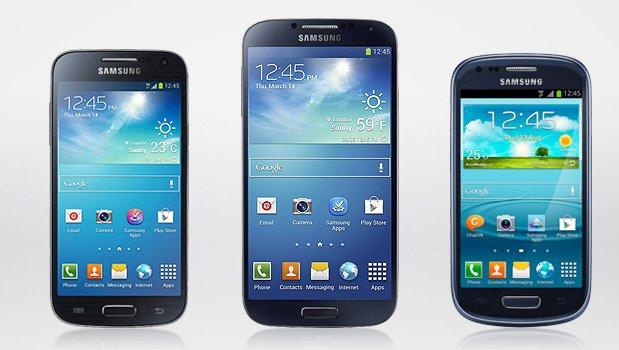 AndroidPIT's newest infographic compares the upcoming Samsung Galaxy S4 Mini with Samsung's popular S4 and S3 Mini. The 'squarer' design of the S4 Mini, compared to the S3 Mini is most noticeable. The S4 Mini is also thinner than the S3 Mini, as you can see below.
Samsung Galaxy S4 Mini, S4 and S3 Mini compared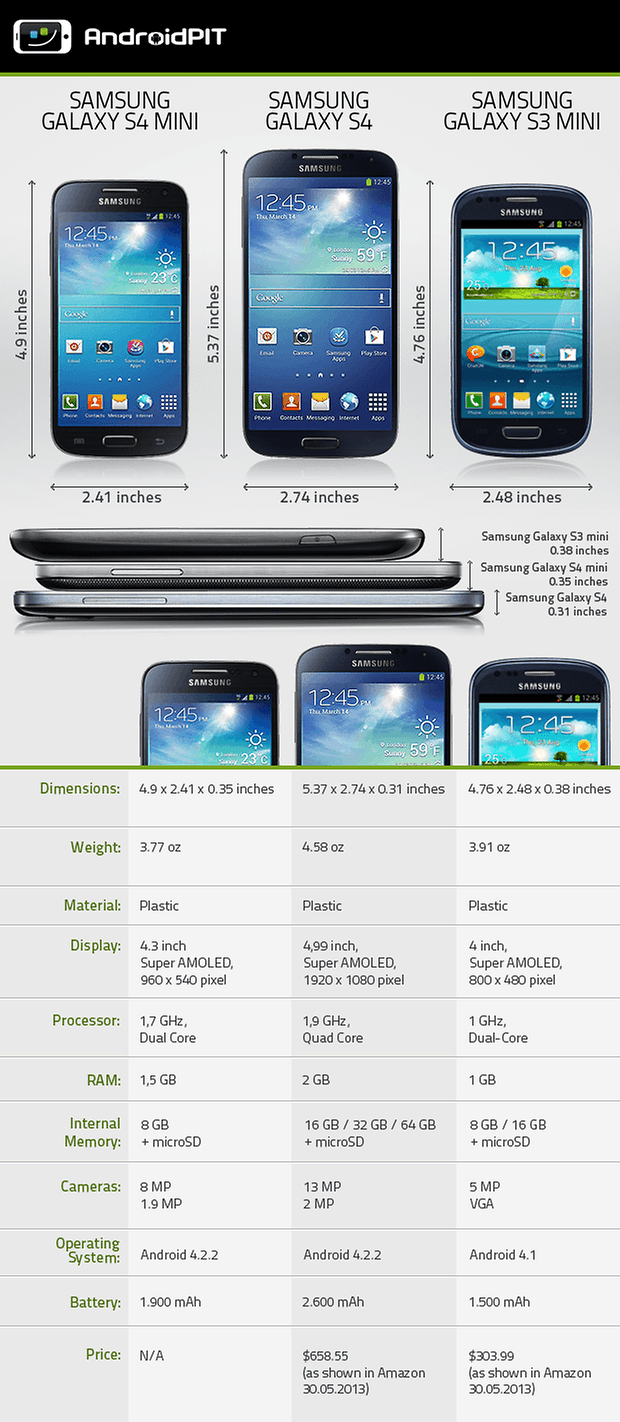 With a display size of 4.3 inches, the new Samsung smartphone is not as small as the name suggests. It nonetheless boasts some rather impresive hardware. This includes a 1.7 GHz dual core processor, 1.5 GB of RAM, and an 8 MP camera - all clear improvements over the S3 Mini. The 960 x 540 pixel display is an improvement over the S3 Mini, though still not full HD.
The official price has not been provided. At AndroidPIT, we have heard the price will match the S3 Mini's initial price of $300. Overall, it appears that Samsung will have another bestseller on its hands.
What do you think of this little bundle of joy? Is it something that you would buy?