Samsung, you've finally broken with the past - bravo!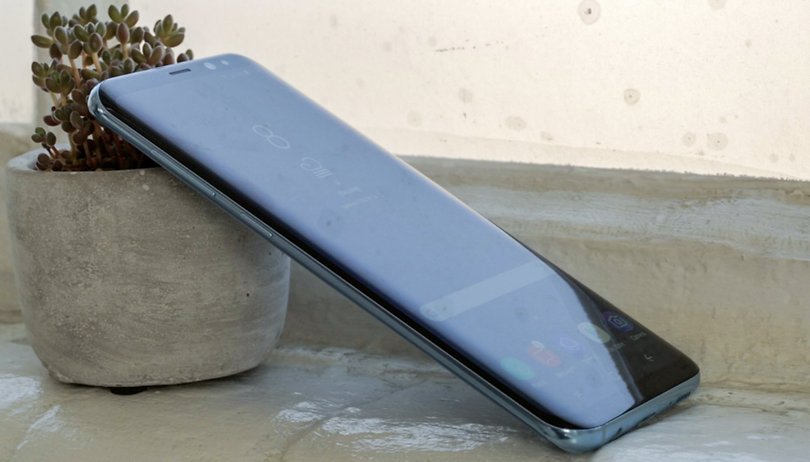 Samsung has betrayed their roots, and I want to be one of the first to congratulate them for it. For years, the Korean manufacturer has been drawing almost symmetrical lines into every single one of its smartphones. These have always been unmistakable, but with the release of the Galaxy S8 Samsung has finally undergone a paradigm shift. Here are some of the pros and cons of the new Galaxy S8.
Samsung, you're finally heading in the right direction...
The S8 has quite a few compelling pros which, to some extent, differentiate it from any of the Samsung devices we've seen released to date. The S8 is the latest smartphone to be released by Samsung, and these are some of its main strengths.
A new futuristic design
Using a phone as a PC: is there anything more futuristic than that? Its stylish design is certainly very attractive and quite possibly the most innovative to be produced so far in 2017, but all that's in the near future. Convergence (the union between smartphone and computer) is what's going to change our lives, and something tells me that Samsung is going to succeed where Microsoft failed.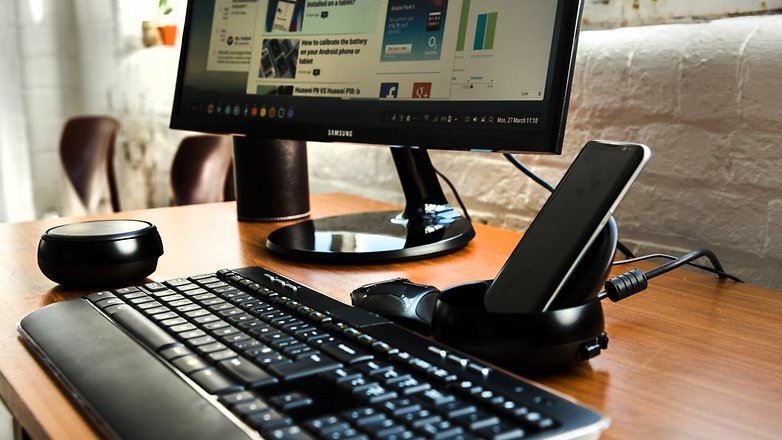 Then there's the design overhaul. Here we see a complete break with many of the preconceived ideas we may have had about Samsung and it's design methods. The home button is gone. You can't see it, although you can still feel it. Also, its function hasn't changed either - it's a bit like a ghost who doesn't quite realize it's dead yet.
For three generations, the fingerprint sensor was found on the home button. We got used to it. Now, everything has changed, as we'll have to poke around on the back to unlock our phones. That said, I think most of you will actually be surprised at how easy and comfortable it is to use.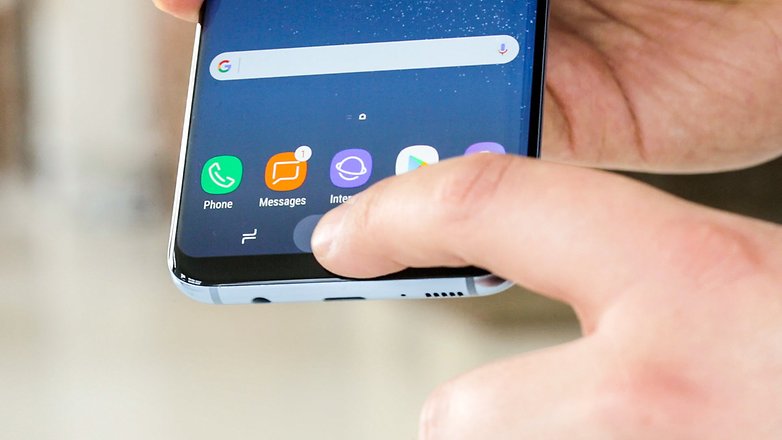 On-screen buttons. These aren't anything new, but after almost a decade of the Android for Samsung this is like a revolution. I just hope they know how to handle it. For the time being, I like how it doesn't include the typical austere black of Android Stock.
It doesn't explode (hopefully)
The Note 7 fiasco not only destroyed the phone itself, it also resulted in an unprecedented crisis for Samsung. Nearly every airline in the world prohibited passengers from carrying Note 7s onboard and ..blah, blah, blah - we've heard it all before. As a result, the company lost millions of dollars in revenue. However, the spontaneous combustion of the Note 7 entailed a huge loss of prestige.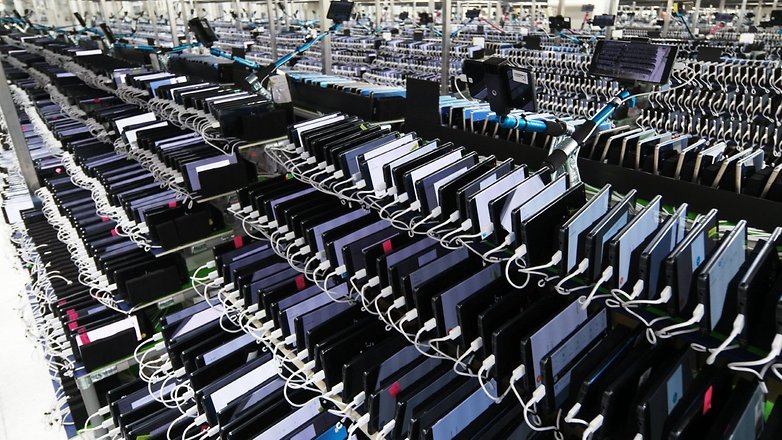 Samsung can't afford another scandal of this scale. If that were to happen, Samsung's credibility would be shot to pieces, and I don't think they'd have a second opportunity as good as the one they have now. It does seem as though Samsung is now taking proper steps and increased their security protocols, so they should avoid a repeat of what had occurred previously - at least I hope that's true.
I love the 18.5:9 (2:1) aspect ratio.
We've seen it most recently on the LG G6 and let's face it, this format is fantastic. It's already a norm for the big screen, but YouTube hasn't quite got with the program yet. That said, some platforms do support it, such as Netflix. When videos adapt to the 16:9 format it does leaves some parts black, but you don't really lose that much. The vertical format allows for quite a few more lines to help improve internet browsing.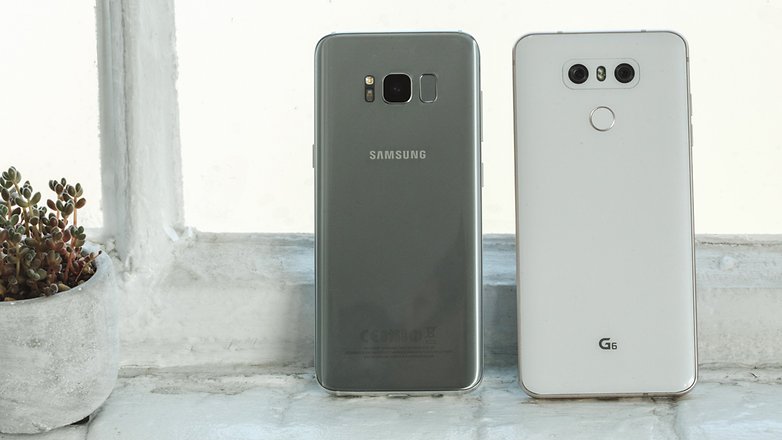 Personally, though, the format is most noticeable when you hold the device in your hand. The width of the terminal is noticeably smaller, which makes it much more comfortable to hold while still maintaining a good screen size. After trying the G6, I think it's the perfect ratio, and in the future I'm sure I'll just choose devices with this format.
...but a few things are still pretty weak
Samsung's new flagship model, although it may not seem like it, does have a few drawbacks. There are aspects that overshadow the spectacle that Samsung's new flagship model has created. I always try to put myself in the shoes of the end user, namely because I am one and I like to find out what kind of issues could appear over time.
They still haven't resolved the huge problem of a short battery life
The S8+ has a 3,500 mAh battery that can go a full day without any problems. You'll have to check on this, but this inspires a lot more confidence than the battery in the S8. This one only has a 3,000 mAh battery to support the device. In days gone past such a number would have attracted a round of applause, but times have well and truly changed. Given the screens these devices run and the demanding processors inside them, a battery of this size doesn't seem to be enough. In this respect, the developers don't appear to have taken user needs into account at all.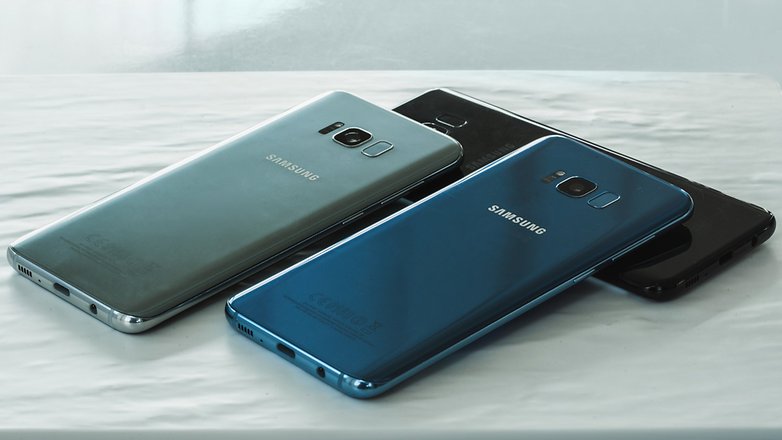 This strategy raises a few questions about why they decided to do this for such a premium device. On the one hand, there's Samsung's recent experiences with batteries. Perhaps to ensure that the S8 was able to avoid the same issues as the Note 7, they decided to make it bigger, with less power and - as a result - much safer. The other question is whether we've finally jumped the shark when it comes to lithium battery technology.
They've always been dangerous, but maybe we just can't get anything more out of them. It looks like until another technology arrives, like graphene, we're stuck with continuing to plug in our smartphones at the end of the day.
Loads of bloatware
A very common complaint - and the universal reason for rooting devices - is the ridiculous number of apps that come preinstalled on Samsung devices. It's high time manufacturers moved away from this practice and gives control back to users and lets them decide what they want or, such as in this case, don't want on their phones.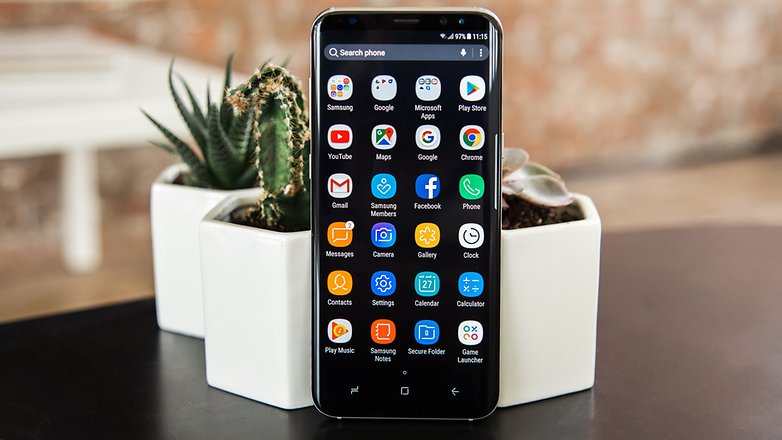 Sometimes, I feel like we don't purchase a phone or a device. Instead, we buy a service and as a result a phone doesn't really belong to us until the guarantee runs out.
Bigger price? Fewer changes?
Every year prices goes up. It's true that the design has changed a lot, but even with all the improvements we still have a device that has practically the same hardware as the S7. With the S6, Samsung realized that the market rewards beauty. And that's exactly what Samsung has done with its latest flagship, but they've also used this strategy with mid-range smartphones like the Galaxy A series.
Acceptable hardware, excellent materials, a flawless finish and a seductive design; all this appears to be the formula for success in 2017.
It only has one primary sensor
I'm sure the camera will be good, but the competition has already started coming out with dual cameras such as the iPhone 7 Plus or Huawei P10 Plus. With two sensors, you can gather more information, improve the image definition and lower the noise all at the same time. I think it's about time that Samsung, as the top selling producer of Android smartphones, heads in that direction.
Have you recently bought yourself a Samsung Galaxy S8 or S8+? Are there any other positives or negatives you'd like to share with us? Let us know in the comments below.