S3 beats iPhone 5 in US Satisfaction Survey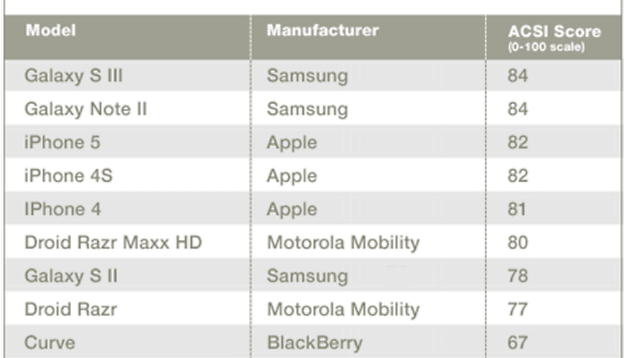 Perhaps I'm preaching to the choir here, but I thought I'd add a little extra depth to that Android-is-better-than-iOS ammunition we all like to use on our iPhone owning friends. The American Consumer Satisfaction Index (ACSI) – that benchmark of all things satisfying, pleasing and smile-inducing – has revealed the results of its latest survey, and Samsung is on top.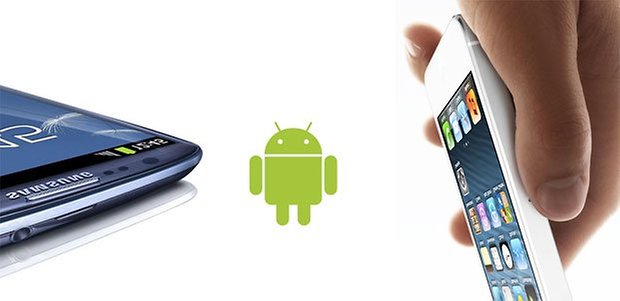 I've reported a bit lately about Samsung (and Android) topping Apple in various categories: from favorite handset for mobile browsing to profit margins, from units shipped to preferred operating system. Well, now you can add another title to the trophy case: The Samsung Galaxy S3 has tied with the Galaxy Note 2 as the top two smartphones in terms of consumer satisfaction in the US.
Both devices scored 84% in the ACSI survey, while the iPhone 5 and 4S both scored 82%. The iPhone 4 took third place with 81%. Interesting that for all the 'improvements' in the iPhone 5, consumers only saw a one percent improvement over the iPhone 4, and none at all compared to the iPhone 4S.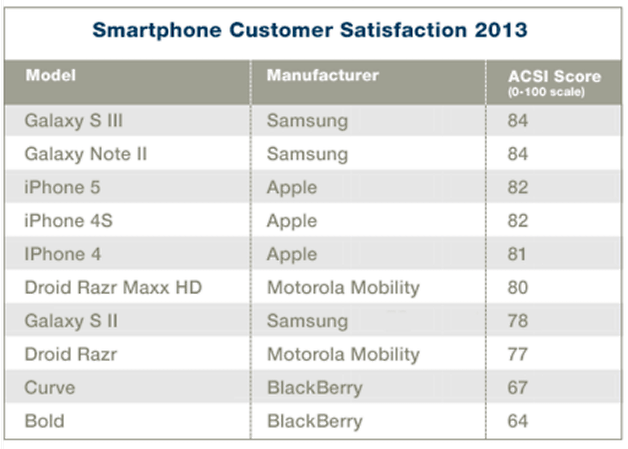 However, these numbers don't quite match up with another recent survey that declared the iPhone 5 to be the Galaxy S4 had the least complaints at only 11%. Considering these 'results', we should see the S4 in top place at 89% and yet it is nowhere to be seen in the ACSI top 10.
So as always, be careful wielding these stats to defend Android honor or Samsung superiority. But one other interesting aspect of the survey showed Samsung's general popularity increasing, seemingly at the cost of Apple's. Since the last survey, Samsung's general satisfaction rating went from 71% to 76% and Apple dropped from 83% to 81%. Apple may still be in the lead generally, but the top spot looks to be slipping through their fingers.
What do you think of these results? Do you like hearing abut Samsung victories over Apple or is it all old news now?