OnePlus Euro tour reaches Berlin as fans line for hours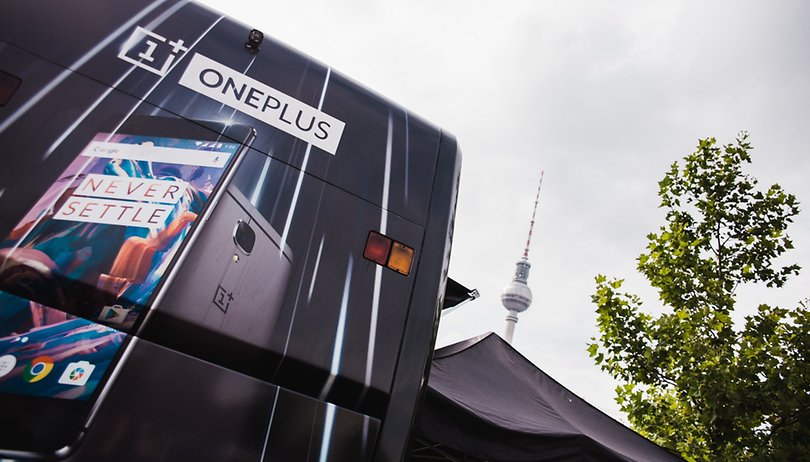 An iPhone owner approached Ryan Fenwick, OnePlus's global head of communications, at the Munich stopover of the company's Euro tour. Curious about the new OnePlus 3 flagship but only able to test, and not buy one, inside the black tour bus, Mr Fenwick handed over his own OnePlus 3 – and the iPhone owner bought one online, right there. NEXTPITTV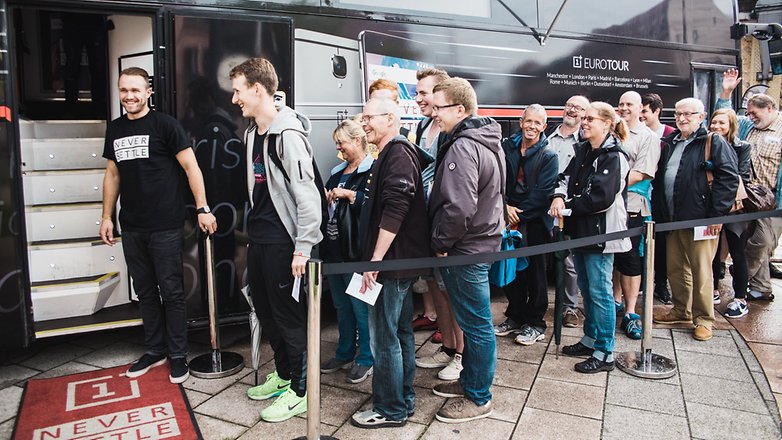 This is one of the stories Mr Fenwick shared the following day, on August 2, at the Berlin stop of the Euro tour, with the bus parked outside the Alexa Shopping Mall at Alexanderplatz. According to Mr Fenwick, the tour was a mix of adventure and outreach marketing. With stops in 13 cities in just under a month, the Berlin leg was about the halfway point.
"Europe is actually our biggest market," Mr Fenwick said. "We're an online company so we want to find more opportunities to bring our stuff offline. It's an opportunity to get some fans together." As an internet business, OnePlus's shopfront is its website – it doesn't rely on physical stores where customers can test phones before buying them.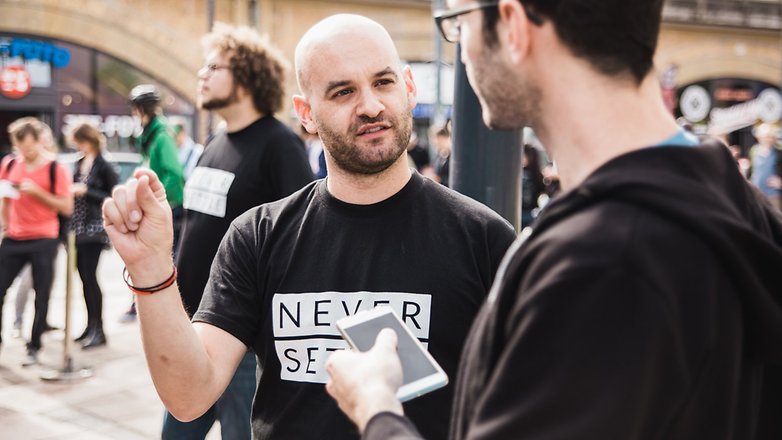 The OnePlus 3 has received generally positive reviews for both its premium build quality and dropping of the invite system. The latest flagship is a culmination of lessons OnePlus experienced during its first two years in the business, with a little risk-taking added in for good measure.
"Overwhelmingly it has been a pretty positive response so far," Mr Fenwick said. "I think that does show that we've learned some things from the past. It's still a 5.5-inch phone, but we've gone with a more premium build. That was a risk we took because the sandstone look and feel is our signature." But the risks appear to have paid off. Mr Fenwick added that the OnePlus 3 has sold "pretty well" since the June 14 launch.
It seems that fans also agree. Berlin resident Michael Büchel, 20, had waited more than three hours to be first in line to enter the tour bus. This was not his first experience of this kind – he has attended all four OnePlus pop-up events held in Berlin. But this time around, the Tuesday afternoon wait during business-hours proved a much easier affair. "I thought the line would be longer after waiting for three hours," Mr Büchel said. "At every pop-up event it was like if you wait three hours you'll still be in fiftieth place."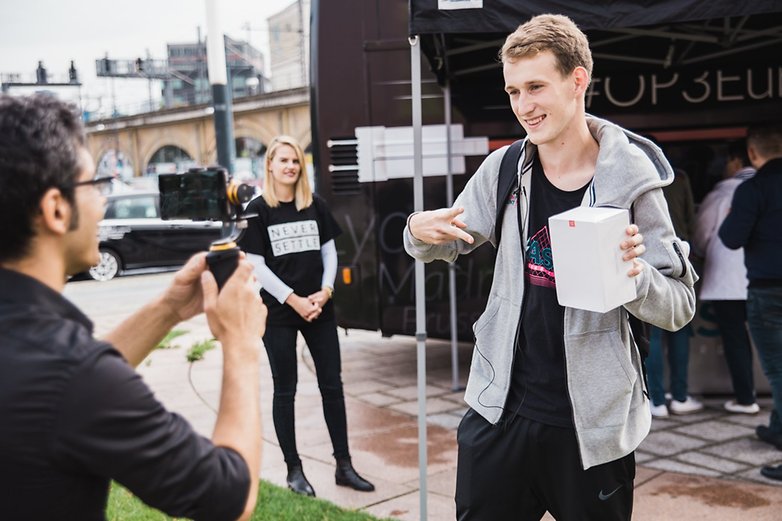 A couple waiting in the line was eager to try out the OnePlus 3, but also to find out if new color options would be released. Upendra and Aditya Anumala, originally from India and now residents of Berlin, had been waiting for an hour when I interviewed them. Mr Anumala, who owns a Nexus 5, was on the verge of buying a OnePlus 3, while Mrs Anumala already owned one in graphite.
"I want to get a OnePlus phone but we are waiting for more colors," Mr Anumala said. Mrs Anumala added that she would like a rose gold OnePlus 3. "Is there an option to get a rose gold one? My wife would like to have one," Mr Anumala said.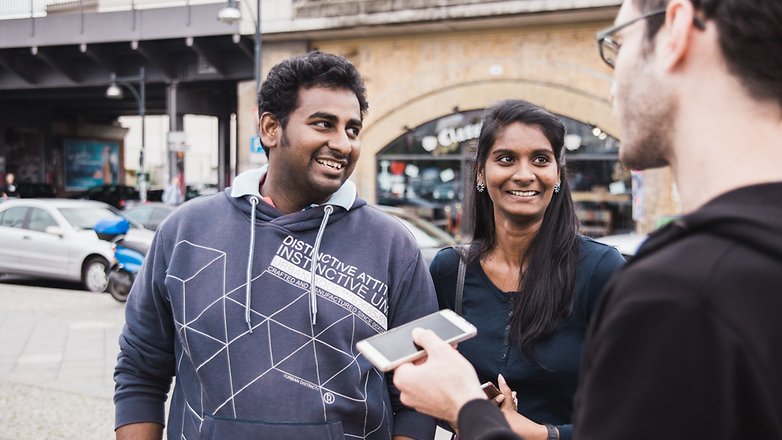 Mr Fenwick gave me a tour of the bus shortly afterward. On one side was a pod of OnePlus 3 test units, while on the other was a small room containing a flashing multimedia display. Mr Fenwick showed me the recently released soft gold version of the OnePlus 3, which the company has stated was inspired by Japanese art. Out of curiosity, I asked if a rose gold version was planned. He shook his head. "No, not at this stage," Mr Fenwick said.
The tour reached Düsseldorf today, with a rescheduled stopover in Paris being its final destination in the coming days.