OnePlus 5 Android update: OxygenOS 4.5.7 OTA is here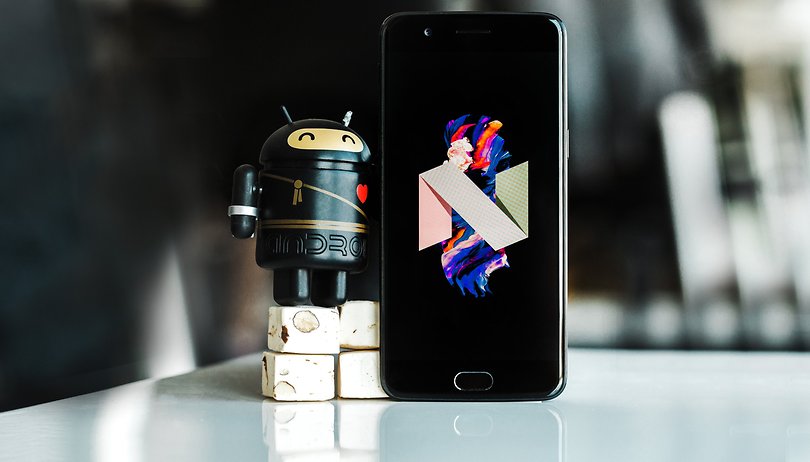 OxygenOS 4.5.7 OTA update arriving now
The OxygenOS 4.5.7 update is beginning to roll out over the air. As always, this update is incremental, meaning you may not see it immediately on your device, but you can expect it to arrive sometime in the next few days. This update introduces a new system font, as well as electronic image stabilization for 4K video recording. It also updates the OnePlus 5 to the latest monthly security patch from Google (July 2017).
See the full changelog below:
New additions:
Introducing the all new OnePlus Slate font

Added EIS for 4K video recording
Updates:
Updated Android security patch level to 1st July 2017

Updated to latest GMS package
Optimizations:
Wi-Fi connectivity improvements

Standby battery enhancements
Bug Fixes:
Fixed occasional sound leaks in the speakers when using earphones

Fixed camera shutter sound bug in silent mode for Indian region

Fixed missing sound channels when recording videos
Extended battery life with OxygenOS 4.5.6 rumored
A source told Frandroid.com that OnePlus is working on something exciting for the next OxygenOS update for the OnePlus 5. OxygenOS 4.5.6 should bring significantly better battery life, something any smartphone user can appreciate. In addition, the anonymous source revealed that there will be improvements to the camera and kernel. The kernel is the part of the OS which allows for communication between various components of a device.
The update would allow for better battery life - to the tune of 7 hours of screen time only taking 50 percent of the battery life. That said, we don't know under what conditions this applies (heavy or light use, screen brightness, data usage, etc.), but the OnePlus 5 has great battery life anyway, so it's not impossible to imagine. But how can it be done? Perhaps a new kernel manager, or by integrating EAS. EAS is Energy Aware Scheduling, a way of managing power that takes better advantage of multicore architectures, particularly in big.LITTLE ones like that of the Snapdragon 835 in the OnePlus 5. It does this by being more aware of how much power particular cores will use to complete a task, and then distributing tasks in accordance with that to save as much power as possible.
Unless something gets in the way, Oxygen OS 4.6 should come in the next few weeks, bringing better battery life for all OnePlus 5 users with it.
OnePlus 5 Update: Oxygen OS 4.5.5
The OnePlus 5 has only been officially available in stores for a little over a week and the third update, OxygenOS 4.5.5, is already available. The update improves Wi-Fi connectivity, voice calls, battery consumption during video recording and the intensity of the vibration motor. Also, known bugs are fixed, such as the Wi-Fi signal strength indicator, which tended to appear overly weak.
Optimizations:
Further improvements to Wi-Fi connectivity
Clearer voice calling
Video recording now consumes less battery
Vibration intensity when receiving calls is now tuned to a gentler level
Bug Fixes:
Fixed Wi-Fi signal consistently being displayed as weak
Fixed certain apps not able to work under IPv6 network settings
To restore connectivity to a Windows 10 PC, please turn off USB debugging prior to the upgrade
OnePlus 5 Update: OxygenOS 4.5.2 Changelog
In our review of the OnePlus 5, it became clear the smartphone still had problems with the software initially. Luckily, OnePlus responded quickly to bring fixes. The changelog of the OnePlus 4.5.2 update shows that the smartphone initially had problems with ​​the camera and the network interfaces. Gradually, the developers fixed this. The full changelog also states that there were compatibility issues with apps.
Bug fixes:
App installation issue
System update failure
Optimizations:
Camera
Bluetooth stability
Network stability
System stability
Compatibility with 3rd party apps
OnePlus 5 Update: Oxygen OS 4.5.1 solves issues
In our review of the OnePlus 5, it was clear that the software wasn't final, and OnePlus assured us that updates would come quickly to remedy the various issues. And, in fact, they arrived swiftly on June 21.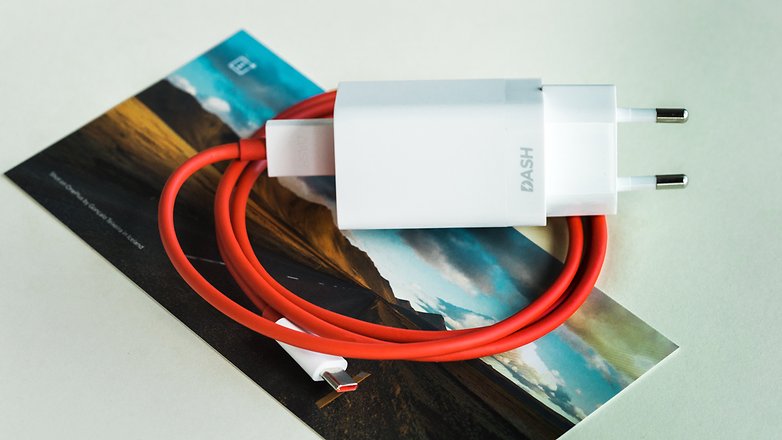 As soon as you unbox your new OnePlus 5, you can upgrade to OxygenOS 4.5.1 immediately, and it addresses all the issues we had encountered in our test. Otherwise, the update to OxygenOS doesn't bring much of anything new. The name of the kernel is still the appendix perf +, which points to ongoing benchmark optimizations (for details, see Mario Serrafero of the XDA developers).
Let us know what you think of the latest updates in the comments!