Oculus Rift S: high-res VR and built-in cameras coming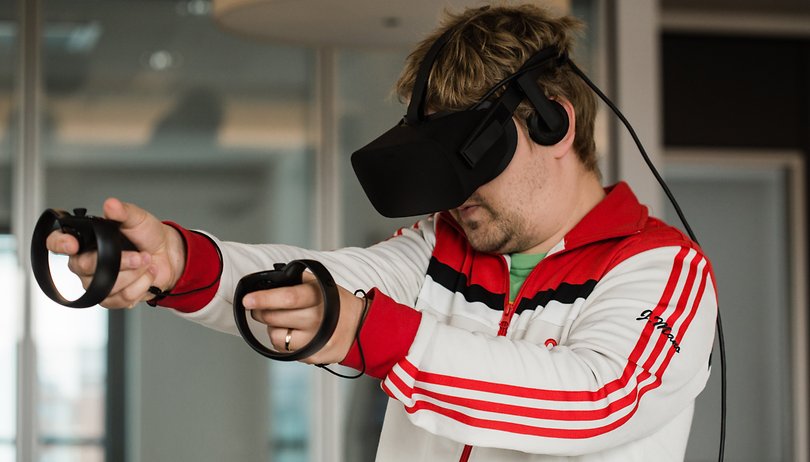 Oculus is working on a successor of the successful VR headset, Rift, and now there is new information about how this new version will look like. Oculus continues to leave the wireless market to the Oculus Go, and with the new Rift S, focuses on making the chaos in your room a little smaller.
The Oculus Rift S will use its own cameras inside the VR glasses. They capture the space around the wearer and eliminate the need for external sensors that have to be placed and wired in fixed locations in the room. So the tracking of the surroundings is done exclusively via the glasses themselves, you don't have to rearrange your rooms like with the HTC Vive and set up further equipment.
The source code of the Oculus PC application also contains references to the name of the new VR glasses. Its name will be Oculus Rift S, that's apparently already fixed. With the Rift S, which works together with a PC, the data is not transmitted by radio, but as standard with a cable. However, it is quite possible that Oculus will later offer a wireless adapter solution.
All in all, the Oculus Rift S follows the approach that the Rift already strives for. It's supposed to be a high-end VR headset that will offer good performance, especially for VR games, thanks to the power of a strong PC. This will also be reflected in the price, because the Rift S is likely to be significantly more expensive than the mobile and extremely popular Oculus Go, which starts at just $199. The rift tears a hole twice the size of that in your wallet.