Apple, Google, Samsung: The most valuable brands in the world For the first time in 13 years, Coca-Cola is not the most valuable brand in the world, according to the annual Interbrand ranking report. Dominating the top ten instead are technology companies like Nokia appears to be the biggest loser. NEXTPITTV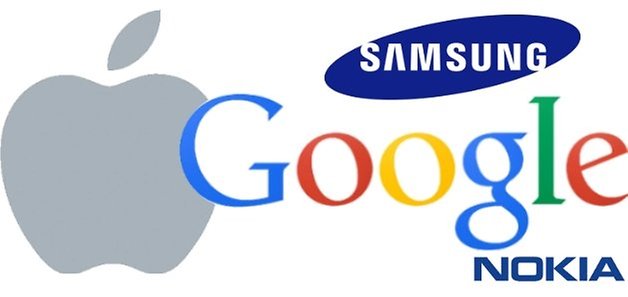 These are all, however, billion-dollar brands that everyone knows. For more than a decade, Coca-Cola was the undisputed number one. But for the first time this is no longer the case. The sticky black sugar-water has now been demoted to number three, and by none other than Apple and Google, the makers of the two most popular operating systems for mobile devices. With enterprise values of 98.3 billion U.S. dollars (28 percent annual growth) and 93.3 billion (34 percent growth) respectively, they are clearly the big winners amongst worldwide brands this year.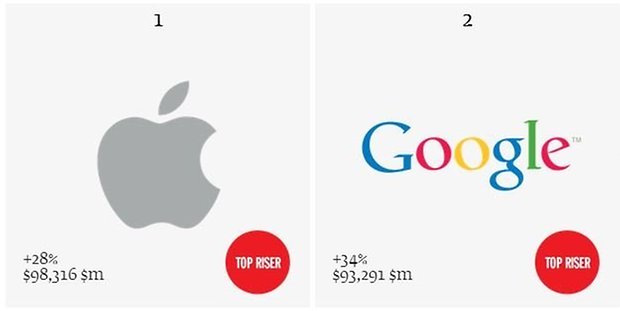 The most successful Android smartphone manufacturer in the game, Samsung, with a value of nearly $40 billion (20 percent increase) comes in at 8th place. So you see again: as successful as Samsung may be, despite its broad product offering within and outside the smartphone market, it simply cannot keep up with a brand like Apple. Whether that is subjectively understandable or not, of course, is a question that can be argued at length and forever.

In addition to Apple, Google, Microsoft and Samsung, there is another player in the top 100 which appears to be the biggest loser amongst smartphone-related companies: Nokia. Once the leading world power in the mobile market, the Finnish company has taken a 65 percent nose dive in value to come to rest at 57th position, behind Philips, Siemens and Sony. Microsoft, which ranked fifth this year, must be feeling like the purchase of the mobile division of Nokia was all a bit of a bargain.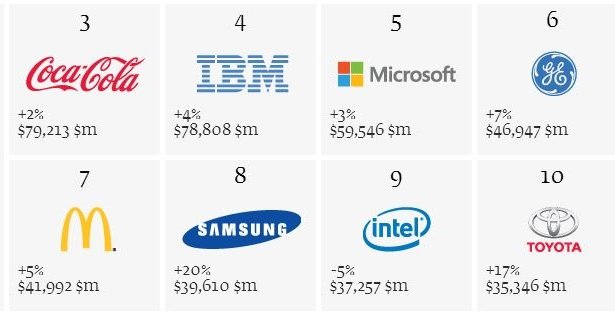 A little side note: Nestlé is also found in the list this year in 56th position. It will be interesting to see how their partnership with the number two spot holder's Android platform might affect their value in the coming year.
Do you agree with these rankings? What would you have imagined differently?