iOS 16: Everything we already know about it and more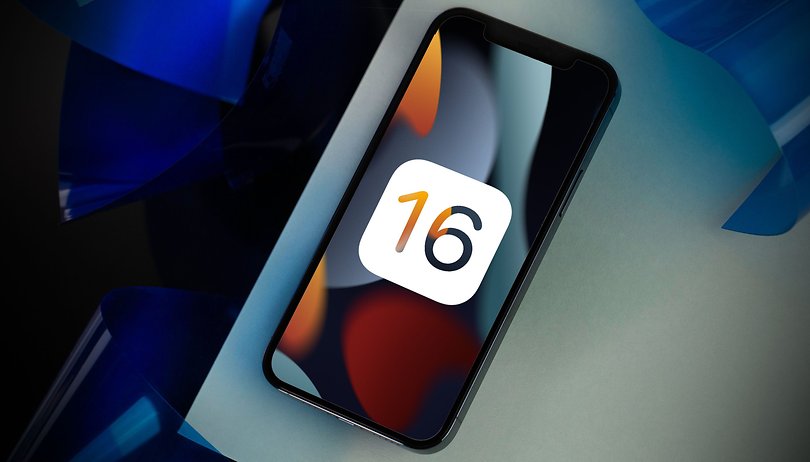 With iOS 16, the next operating system for your iPhone is already in the pipeline. You can probably look forward to some design changes, more integrations when it comes to AR (Augmented Reality) and VR (Virtual Reality), and interactive widgets. In our overview, we present the possible features in iOS 16 and clarify the question of when will iOS 16 be released and which devices will get the operating system. NEXTPITTV
If you are an iPhone or iPad user, you can look forward to the unveiling of new software features this June. Based on what had already been announced at WWDC 2022 which kicks off on June 6, Apple will unveil the new iOS 16. In this article, we will share current rumors about the operating system's features and much more. Thereby, most of the information can also be applied to Apple's tablet operating system, iPadOS.
Jump to:
Release date: When will iOS 16 be unveiled?
We will most likely receive initial official information about iOS 16 on June 6, 2022, because that is when Apple's developer conference, WWDC 2022, takes place. Traditionally, this is when news of new operating systems is presented. Right after the conference, we will have the opportunity to install the first beta versions for developers on our iPhones and iPads.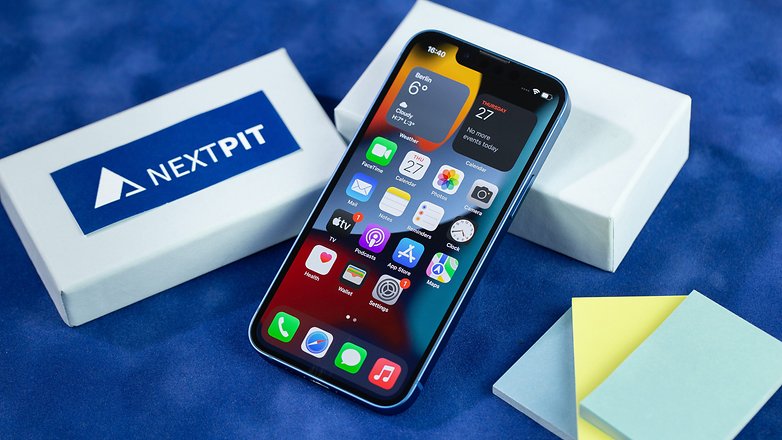 The final release of iOS 16 is then expected to happen some time during the fall to coincide with the unveiling of the new iPhones. Last year, the deadline for the rollout was on September 20. Hence, you should block off the middle to late September 2022 on your calendar if you want to remain on point with when iOS 16 will roll out.
Availability: Which devices will receive iOS 16?
When it comes to software updates, Apple is the brand to use as an example. By the time iOS 15 was officially released, even the iPhone 6s series from 2015 got the operating system update. However, according to rumors, the iPhone 6s and the iPhone SE (1st generation) will not receive any updates from 2022 onwards due to critical A9 and A9X chip limitations, for which Apple is withdrawing support.
With that in mind and Apple's update support history, the iOS 16 will probably be available from iPhone 7 models up to the new iPhone 13 series. To keep informed about which iPhones will be updated to the next version of Apple's mobile software, take a look at our iOS 16 update tracker guide.
Features: What's new in iOS 16?
Design changes in the status bar
With the rumors around the new iPhone series coming to the market without a notch, the iOS UI will have some room for creativity. According to some sources, Apple will drop the rectangular notch on the iPhone 14 Pro and bring the punch-hole notch to its iconic phones for the first time.
A small hole for the front-facing camera means also more space for changes to the layout of the top of the iPhone, maybe even bringing the most expected battery percentage to the status bar.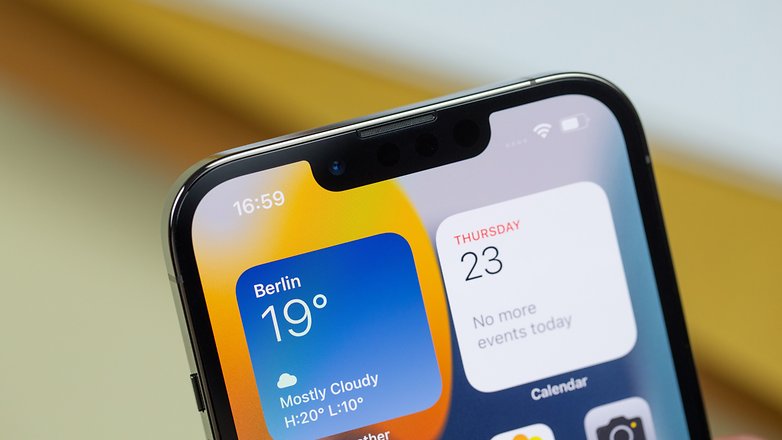 Emergency Satellite Features
One of the most intriguing rumors related to the iPhone 13 series was to come with a satellite communication system. Do you remember it? As we all know, that didn't happen, so the industry rumors now are that Apple is planning to bring the satellite-based emergency feature to the iPhone 14 lineup.
It's uncertain if this could be mentioned as a future iOS 16 feature since the ability to use a satellite communication system will probably rely on bespoke hardware, but some tech outlets are considering this possibility. With that, iPhones would be able to send emergency messages (or more) when there is no cellular coverage.
New VR/AR integrations
We are all very excited about the Apple Glass, mostly because the company has been working on this project for a while now. But even more special than that, Apple already showed some nice and innovative approaches with Virtual and Augment Reality features integrated into iOS.
It's true that we still don't know if the Apple Glass will see the light in 2022, but Tim Cook certainly has some plans on building a bigger and better ecosystem of VR/AR apps and games. And since the iPhones will probably support some integration with the smart glasses, we expect new features in the operating system to support it.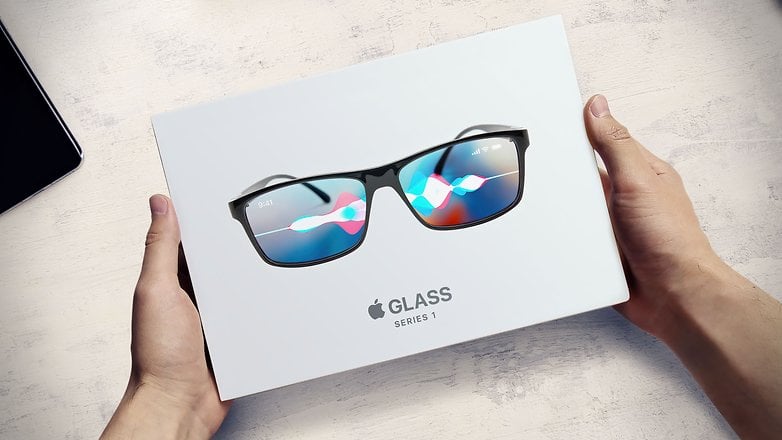 Interactive Widgets
Since iOS 14, widgets have been playing a more important role in the operating system UI. With iOS 15, Apple introduced a great number of new widgets for popular Apple apps and services. And now, with iOS 16 the expectations go beyond design and functional shortcuts, the iOS widgets should also be smarter with more interactive options.
For instance, currently, the Apple Music Widget displays the album image, the name of the music, and the artist, but you can not really browse between tracks or switch quickly between albums. In short, it only works as a shortcut to the Music app. With interactive Widgets, you would be able to do more actions without leaving the home screen.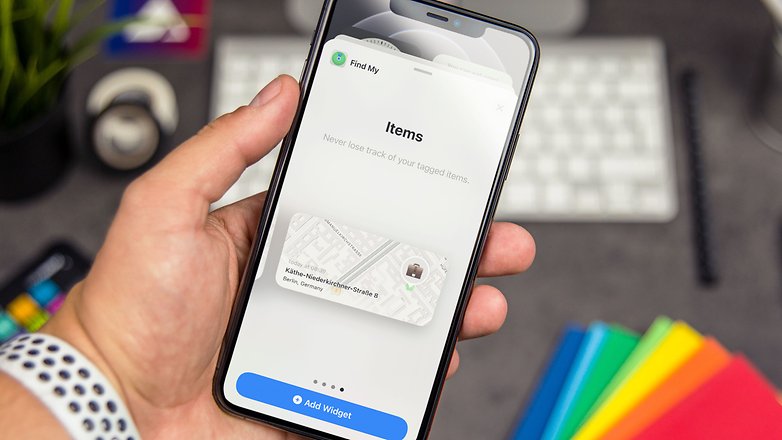 A new UI experience: from Always-on display to Split Screen
It's been a while since Apple revamp the iOS experience. Last year, Google decided to bring a new concept to Android 12 and introduced Material You, a more colorful and shape diverse user interface, so many fans believe that's time for Apple to shake some UI around.
In this matter, a concept that got more than one million views on YouTube looks like gathering all the fans are asking for quite some time now. Features like an Always-on display, Split Screen, and a redesigned control center were collected in the video concept below.
On the other hand, however, Apple doesn't give as much freedom as Google when it comes to personalization, so it's possible that many users that are counting on a design revamp will be disappointed.
Car accident detection and alert
Rumors have it that Apple is working on a detection system for car accidents, which will be made possible by the various sensors in iPhones and the Apple Watch. Similar to the Apple Watch's fall detection, different movement patterns will trigger an alarm that is automatically sent to the relevant authorities.
Since the required hardware should already be available in older iPhone models, there is a high possibility that Apple will introduce this function as a software feature. According to the Wall Street Journal, Apple has already tested the function out in 2021. Hence, it is highly likely that the manufacturer will implement the detection for car accidents as a feature in iOS 16.
That's all we know from rumors, leaks, and expectations regarding the iOS 16 for now. In the next weeks and months, we will probably see much more leaks making the rounds on the internet, and we will update this round-up article.
iOS 16 is built on this software
As an incremental update, you will retain the current feature set of iOS 15 when you update to iOS 16 this September. If you are new to the iPhone ecosystem or plan to buy an Apple device for the very first time in your life this September, you should also check out the current features of Apple's mobile operating system.
On our detailed overview of iOS 15, you can read up on features such as SharePlay, Universal Control, or the use of Face ID with a mask. You can also find out which devices are ready for the iOS 15 update.
Conclusion
In summary, iOS 16 will once again bring new features to smartphones that would have long stopped receiving security updates if it was an Android device. Apple's long software support is a huge plus point if you choose an iPhone when shopping for a new smartphone. However, the rumored features are more cosmetic in nature so far.
While new widgets and a changed organization in notifications are interesting, we will probably only get to know about the really exciting features when June rolls around. As soon as we have new information about iOS 16 for you, we will let you know about it via this poll and try out the first available beta version of the operating system for you.
What are your expectations for Apple's next operating system? And which operating system are you currently using? Let us know in the comments.