Exploring the Innovative iOS 16 Features: A Comprehensive Guide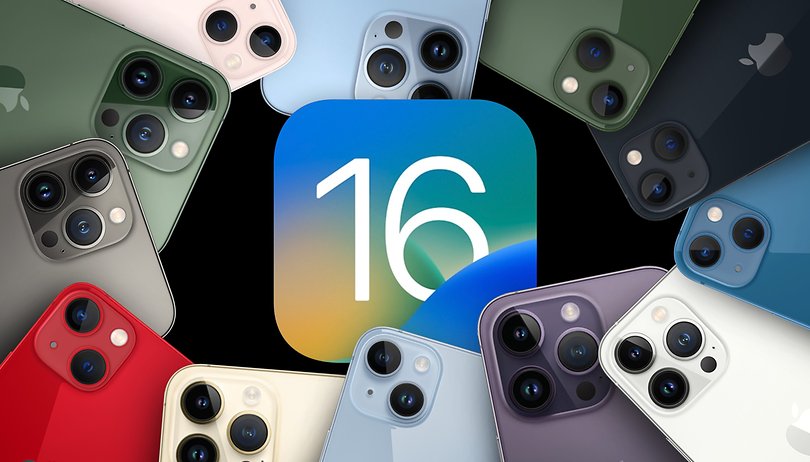 During the launch event for the iPhone 14 and iPhone 14 Pro series on September 12, 2022, Apple announced the release of iOS 16. With new features such as a redesigned lock screen and less intrusive notifications, we provide a comprehensive overview of all the updates in Apple's latest mobile operating system. Learn how to use each new feature on your iPhone by reading this article.
New emojis
Just like previous iOS updates, the latest version also includes a range of new emojis. The iOS 16.4 update introduced 21 new characters and variations, including colorful hearts, new animal emojis like a donkey, and expressive characters such as a shaking head and talk-to-my-hand emojis.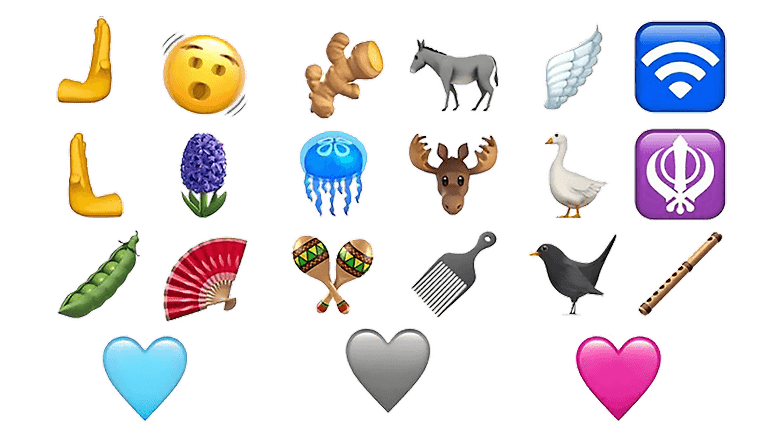 Lock screen
Apple is focusing on new customization options for the iOS 16 Lock screen. Now, you can add widgets and change their layout as well as font type and color. Some widgets can launch animations like the one in the Weather app that shows in real-time whether it's raining or not. Apple was also inspired by Xiaomi's Super Wallpapers to offer animated wallpapers with a huge zoom on a planet.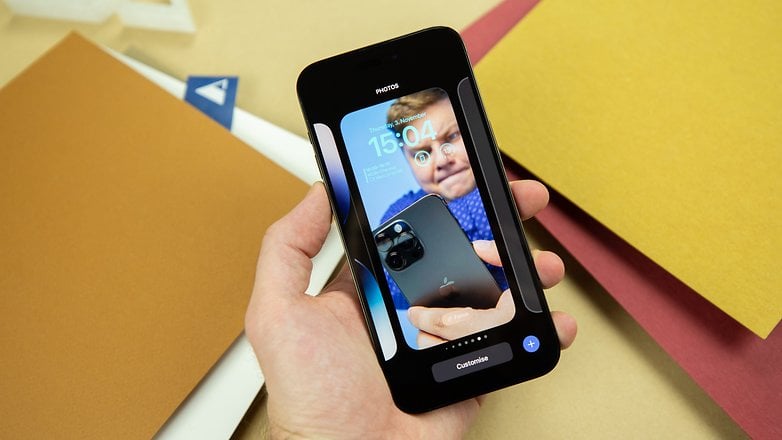 Just like on the Apple Watch, simply long press the screen to navigate between different lock screen presets to find the best settings for you. Choices can be made by categories such as colors, photos, weather, and emojis. Virtually everything is customizable: fonts, colors, and even widgets. Best of all, you can create a number of lock screen profiles and navigate between them according to your needs. In short, you'll be able to indulge yourself in terms of customization.
How to use the Lock Screen feature on the iPhone:
Live Activities
Live Activities is an iOS 16 feature thought to make notifications more ergonomic, especially when it involves tracking the progress of a live event. Whether it's a soccer game, an Uber ride, or a sports session, you can track the progress of the event in real time without being bombarded with multiple notifications.
You can enable Live Activities for the Lock Screen directly on the iPhone Settings app, but the feature works only for applications that support the Live Activities API.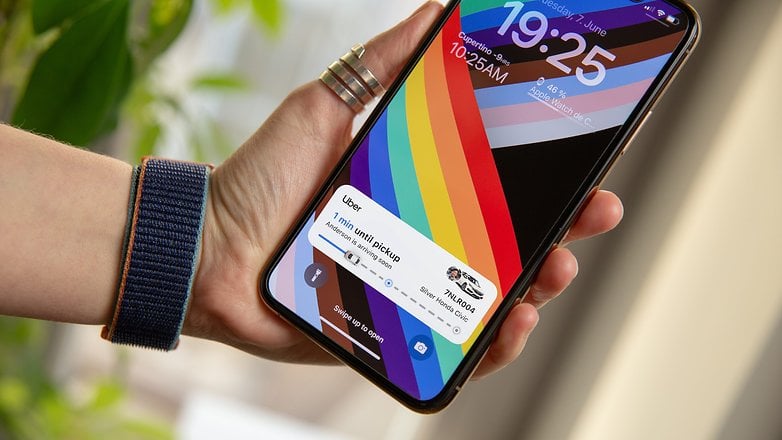 Focus mode
iOS 16 will also come with an update to Focus Mode to even better sort out the activities that you want to stay focused on. Safari, for example, will allow you to display only work-related tabs during the day so you won't be distracted by other potentially open tabs. But you'll also be able to tailor your lock screen to your chosen focus mode.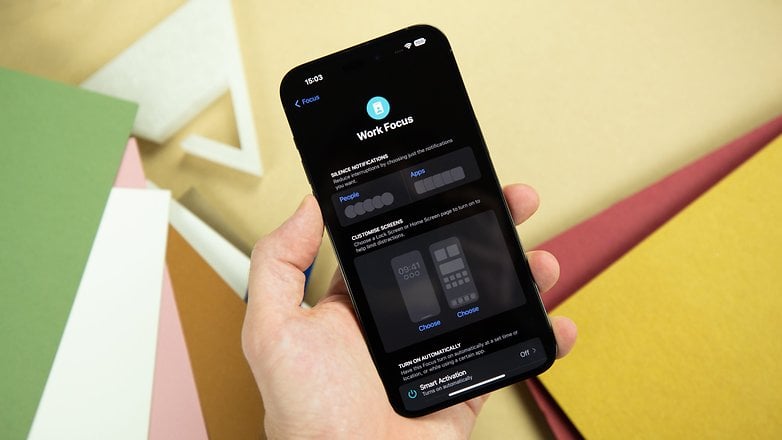 How to use the Focus Mode on your iPhone:
Battery percentage indicator
The long-gone battery percentage on iPhones is finally back on iOS 16. Now, the battery icon displays the exact percent value instead of the graphical version. Apple removed the percentage indicator starting back on the iPhone X to accommodate the unwieldy notch and, since then, users have been relying on additional taps to know the current juice level left on their device or specific widgets.
To have the feature, however, you need to activate the Battery Percentage option directly in the battery settings. Once enabled, the icon size shows the value on it.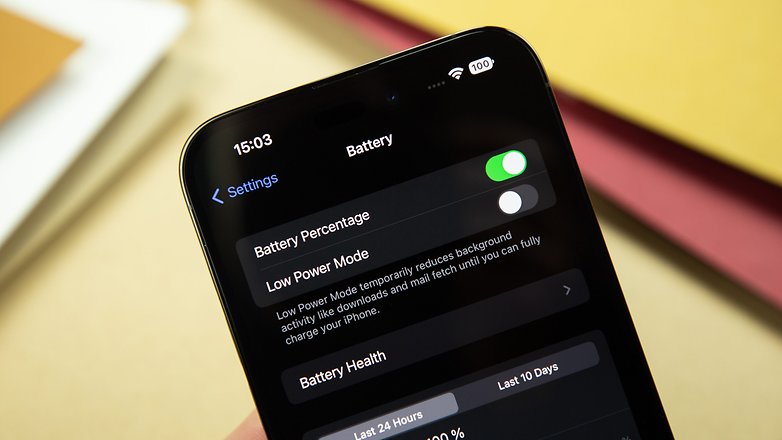 How to take advantage of the Battery features on your iPhone:
Messages app
Messages now offers three new features: editing messages after sending, deleting messages after sending and marking a conversation as unread. It also works with SharePlay too. Message editing works pretty much like editing posts on services like Facebook, Slack, and Telegram, in which we can see a tag informing us that the message has been edited. The same happens with deleted messages, just as we have in a WhatsApp chat.
Marking a message as unread works as a reminder to reply. This option can help people like me who constantly forget to reply to messages after they have been read.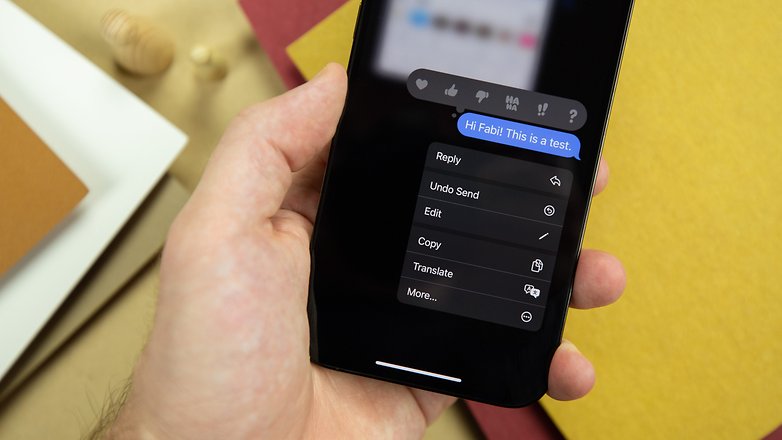 Live Text
iOS 16 also improves spoken dictation to allow your iPhone to more accurately recognize what you're saying so it can transcribe it all to paper. Apple also improved the Live Text feature. It can understand the text displayed in a video for easier copy and paste. The same goes for the camera function in the translation application. For example, you can perform a currency conversion just by taking a picture of the price tagged on a product.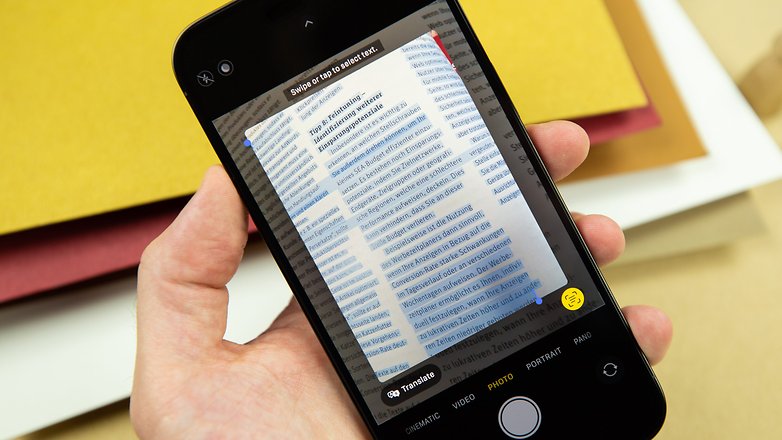 Dictation
As mentioned right at the beginning of this guide, the text dictation system was also improved and it's ideal to use with apps such as Notes, Messages, or E-mail. Using voice text entry on Apple's keyboard, we were able to type several sentences in a second, and in case of misunderstanding, it is really easy to replace words by voice or simultaneously by touch.
As you can see in the video below, the automatic punctuation feature, as we have in the Google voice recording application, is very welcome here:
Apple Pay Later
iOS 16 is also going to be an opportunity for Apple to expand the geographical areas in which the Apple Wallet app can store digital ID cards. However, the most interesting new feature is the new Apple Pay feature called Apple Pay Later.
Basically, you will be able to pay with Apple Pay in four installments without any interest. This is a very practical function for large purchases that you don't necessarily want to pay in one go. Apple Pay Later will be available for any payment compatible with Apple Pay.
How to use Apple Pay on your iPhone:
Apple Maps
Apple has announced that with iOS 16, the new features of the Maps app which was introduced a few months ago will finally arrive in more places. We're talking about the Look Around function, which allows you to visualize a neighborhood or a street in 3D to better orient yourself, but also the Multi-stop routing feature which allows you to add one or more stops to a trip (up to 15 stops).
For example, you can plan your route and all your stops in advance on your MacBook and then transfer them to your iPhone, or even ask Siri to add one or more stops in real time when you're driving friends home.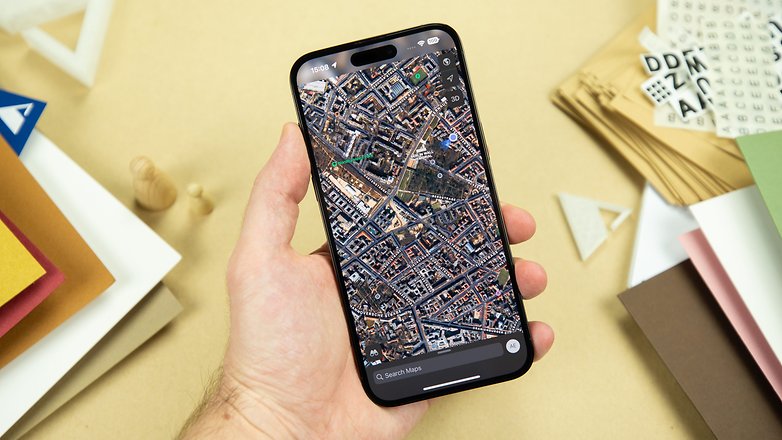 Photos
Apple will offer a new option for cloud-based photo sharing. It allows users to automatically share certain photos. You just need to set the options to make sure you specify which contacts can be part of your shared gallery. From there, you can ask the application to share only the photos in which you appear with your spouse, for example.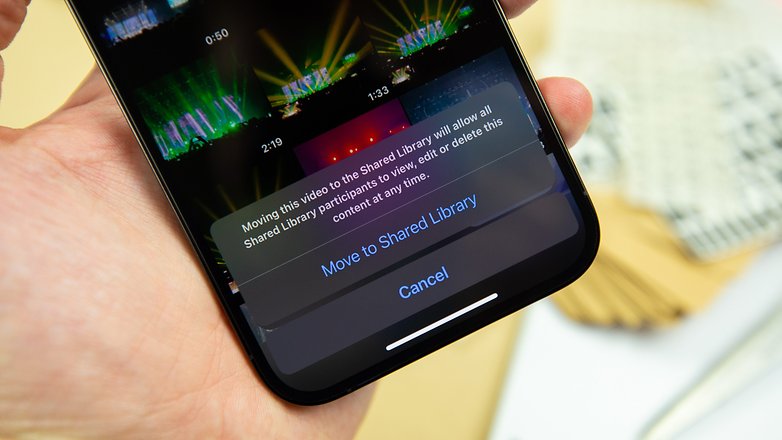 How to use Photos on your iPhone:
Home app
Apple mentioned that it has adopted the new Matter standard to link all your connected or IoT objects together more easily. This should make more devices compatible with your Apple smart home ecosystem.
iOS 16 will also usher in a new version of the Home app. The interface has been reworked with a new section that allows you to have an overview of some key data: temperature, light, security while viewing all of your connected devices at once.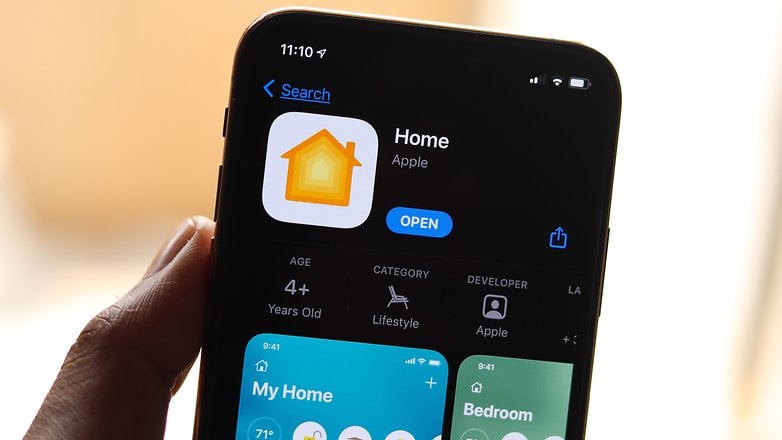 How to use the Home app feature on your iPhone:
Safety Check
In May 2021, Apple announced AirTags as tracking devices to be added to your keychain or even your computer backpack for easy location in case of loss or theft. However, it didn't take long for a series of security alerts to start popping up on the web. For the sake of users' privacy, Apple sent out a firmware update to prevent people from being tracked without their knowledge.
With iOS 16, Apple dives even deeper into the privacy and security sphere and brings the Safety Check function. With this, Apple wants to offer more control to users who share passwords or access to certain apps and data such as geolocation. Presented as an aid to combat abuse in toxic relationships, Safety Check quickly revokes access to data and locations previously shared with others.
Right now, access can easily be blocked from Privacy and Security settings now and offer the options: Emergency Reset as well as Manage Sharing & Access. The first option quickly removes people and revokes access to apps, allowing you also to change the Apple ID and add or remove emergency contacts. The second option is a helpful shortcut to sharing access management. You can remove permissions to services such as Photos, Messages, and other applications, restricting access to your personal devices only.
And a super thoughtful addition is the "Quick Exit" button that quickly closes the Safety Check window and leaves no trace in multitasking. This offers much more security for victims of abuse.
Automatic Verification
Automatic Verification is a feature that allows you to bypass CAPTCHAs, those pesky verification tools to ensure you're not a bot. This option is available by default on iOS 16. Specifically, by enabling the auto-check feature, iCloud will automatically (and securely, we might add) verify your Apple ID and device in the background, saving you from having to fill out a Captcha when authenticating a website or an app.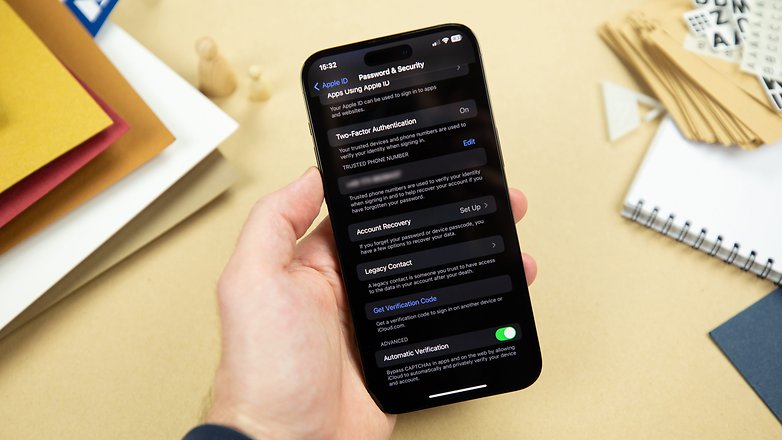 How to use the Automatic Verification feature on your iPhone:
Apple CarPlay
Apple has worked closely with many car manufacturers to better connect your car to your iPhone—or is it your iPhone to your car? Not only will you be able to control more things in your car from your iPhone, but you'll also be able to customize your dashboard in more ways.
iPhone exclusive features
With the release of the iPhone 13 and iPhone 13 Pro, Apple announced some hardware-dependent features, such as Cinematic Mode, which is not found on any model below the 2021 generation. With the release of the new iPhone 14 and iPhone 14 Pro, on the other hand, we had a new series of software features exclusive to the new generations of the iPhone. We talk a bit about some of these features below.
Cinematic Mode 4K resolution
Initially limited to Full HD, it is now possible to take 4K videos with Cinematic Mode. This feature should now be able to fully reveal its potential. So far, this feature is exclusive to the iPhone 13 and iPhone 14 lines.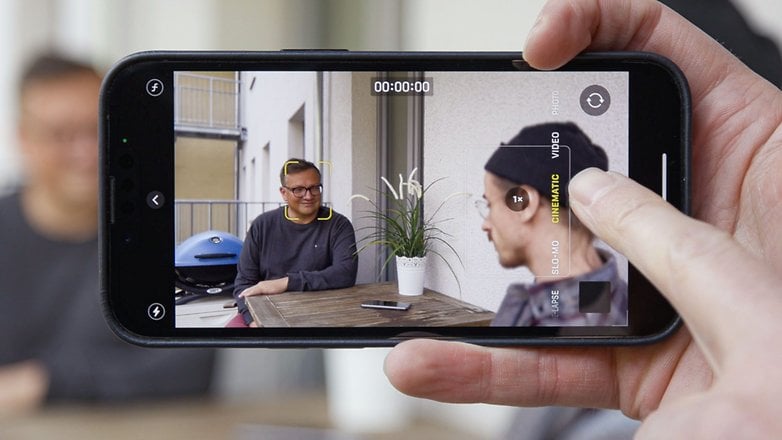 How to use Cinematic Mode on your iPhone:
Action Mode
Among the many new features of the camera, Apple has also equipped its new iPhone 14 series with a new Action Mode. This will be used to improve the stability when taking video. In the following video you can see how Action Mode works on the iPhone 14:
Crash Detection
Just like the new Apple Watch Series 8, the new iPhones 14 will be able to detect a car accident and automatically alert emergency services. The smartphone will be able to recognize the type of accident and react accordingly.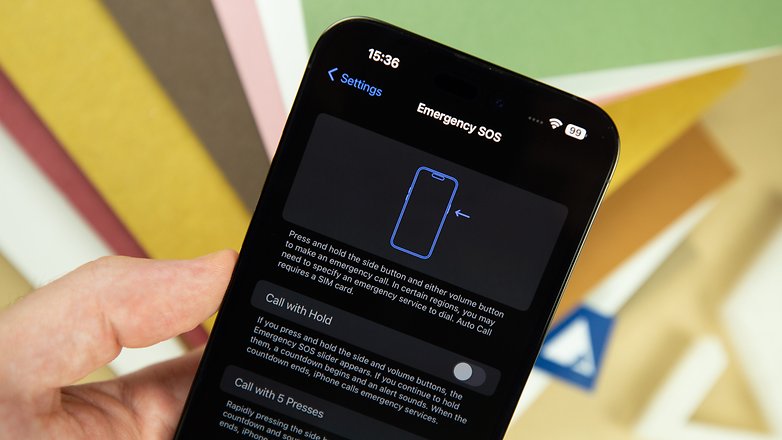 Always-On-Display
After years of waiting, Apple has finally brought the Always-On-Display feature to its iPhones. Thanks to the LTPO screen that will increase the refresh rate to 1 Hz, the iPhone 14 Pro will be able to constantly display information such as the time, widgets, or your dynamic notifications.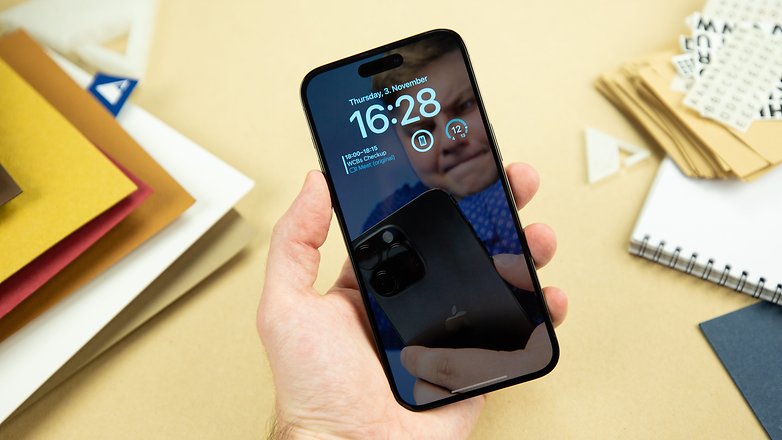 How to use the battery percentage feature on your iPhone:
Dynamic Island
Apple has removed the notch in favor of a new punch. The manufacturer was able to take advantage of this change with its Dynamic Island which will allow using the area around the notch to display information, notifications, alerts, or the call button. This new area will offer several possibilities and developers should find new uses in the coming months. This is also a hardware dependable feature, so only the iPhone 14 Pro series can use it now.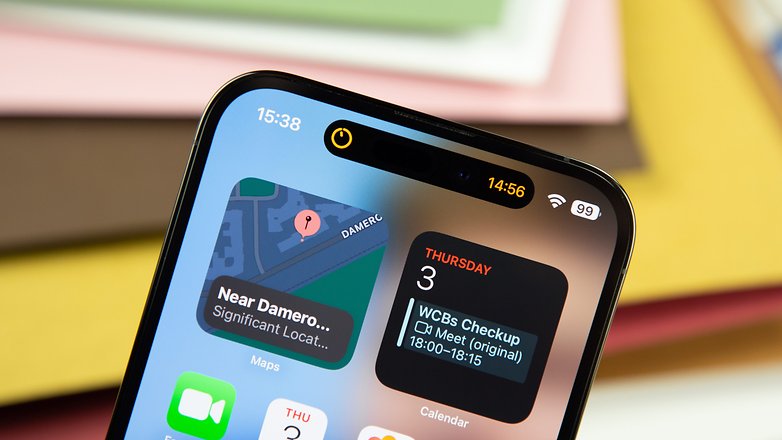 Emergency SOS via Satellite
Apple has made official the long-awaited function allowing to contact emergencies via satellite. Specifically, you can send messages that will be highly compressed and able to be transmitted in 15 seconds via satellite. Apple also offers pre-written messages to make it easier for you. Relay centers have been set up in case an emergency service does not accept SMS.
This paid service which will use among others the Find My network will be free during the first two years for iPhone 14 buyers. It will only be available in the US and Canada at first.
iOS 16 availability and download
The iOS 16 was announced on June 6, at WWDC 2022, and the public beta was sent out on July 12. The official version of iOS 16 was announced in September at the iPhone 14 launch keynote. To check whether iOS 16 is available for your device now, follow the steps described in our guide on how to update the software of your iPhone. Apple is already working on the next version of its operating system: check out what to expect from iOS 17.
iOS 16 supported devices
Apple will support iOS 16 updates from iPhone 8 series to the new iPhone 13 series. The iPhone 14s run iOS 16 out of box. Here is the full list of iPhones that are eligible for iOS 16:
The fact that the iPhone 7 series will not receive the update to iOS 16 is due to hardware limitations (Apple ended support for the A9 and A9X processors recently) the iPhone 6s and iPhone SE (1sr generation) models will be left out in 2022.
iOS 16 current version
Even after the official update package has been shipped, all versions of Apple's mobile software are still under development. This means that throughout the lifetime of iOS 16, the operating system will receive updates for bug fixes and security optimizations, as well as may or may not receive new features. In the table below, we share the latest iOS 16 versions and update notes.
Date
Version
Changelog
May 2023
iOS 16.5 RC

Fixes for Spotlight and CarPlay performance issues.
New Pride Celebration wallpapers.
Matter devices can be added by shared administrators (beta 3)
Minimum battery level to install updates is now 20%. (beta 2)
watchOS beta updates toggle (beta 2)
Screen recording using Siri. (beta 1)
New "Sports" tab on Apple News. (beta 1)

March 2023
iOS 16.4

21 new emoji.
Web apps notifications on the Home Screen.
Voice isolation feature for phone calls.
Expanded duplicate finder for photos and videos.
Voice-over support in the Weather app for maps.
Optional setting to dim videos with strobe effects or flashing lights.
Crash detection optimizations.
Fixes to the Ask to Buy feature and Matter support.
Additional fixes and security patches.

iOS Security Response16.4 (a)

Revamp how users will manage software and security updates.
This is a developer and testers-only update.

iOS 16.4 Beta 2

Apple Care coverage section got a new icon.
A new page-turn effect is added to Apple Books.
Dim lights in now possible from the Accessibility setting.
Clues for Apple Pay expansion are revealed.
Changes to the layout of the AOD settings.
Apple Podcast got a CarPlay update.
Usual fixes and security patches.

February 2023
iOS 16.4 Beta 1

Adds web push notifications on Home Screen.
Adds new emojis and shortcut actions.
Enables 5G connectivity in more markets.
The Music and Podcasts app has undergone small visual optimizations.
The Smart Home app now includes the home architecture feature.
Matter accessories and Apple smart home devices can now be updated manually or automatically.
An issue with the Nord VPN app not working on older iOS 16 firmware has been resolved.

iOS 16.3.1

False triggers on iPhone 14's Crash Detection fixed.
Fixed unresponsive iCould settings error.
Resolved Siri's unresponsiveness to voice commands in the Find My app.

January 2023
iOS 16.3

Security Keys are built in the Apple ID section enabling the use of physical security devices to replace or improve current security measures.
Globally availability of Advanced Data Protection or end-to-end encryption.
Starting an emergency SOS call will give you an option for Call Quietly that can be toggled on or off.
New Unity wallpapers with exclusive fonts and customizations.
The Home app now supports HomePod 2023 (2nd generation).
Remastered ambient sounds are useable in the Home app.
Added new HomePod lock screen widgets including Climate Sensor.

December 2022
iOS 16.2

Karaoke for iPhones on Apple Music.
Freeform canvas app now available for iPhone.
Better security with Advance Data Protection.
Adds toggles to entirely dim the always-on display (AoD) background.
Adds an option to show or hide notifications on AoD.
Car Crash Detection optmizations.
Usual fixes and security patches.

November 2022
iOS 16.2 (beta 3)

Adds toggles to entirely dim the always-on display (AoD) background.
Adds an option to show or hide notifications on AoD.
Usual fixes and security patches.

iOS 16.2 (beta 2)

The update will add Sleep and Medication widgets.
Apple is also improving Live Activities and the Home app.
Usual fixes and security patches.
(Find out more about this update)

October 2022
iOS 16.1
There you have it! Now you know everything about the availability, compatibility, and features of iOS 16. What do you think of Apple's interface? Have you already installed it on your iPhone?
---
Last updated in May 2023. Please note that previous comments have been preserved for reference.